Minor Programs
December 2, 2018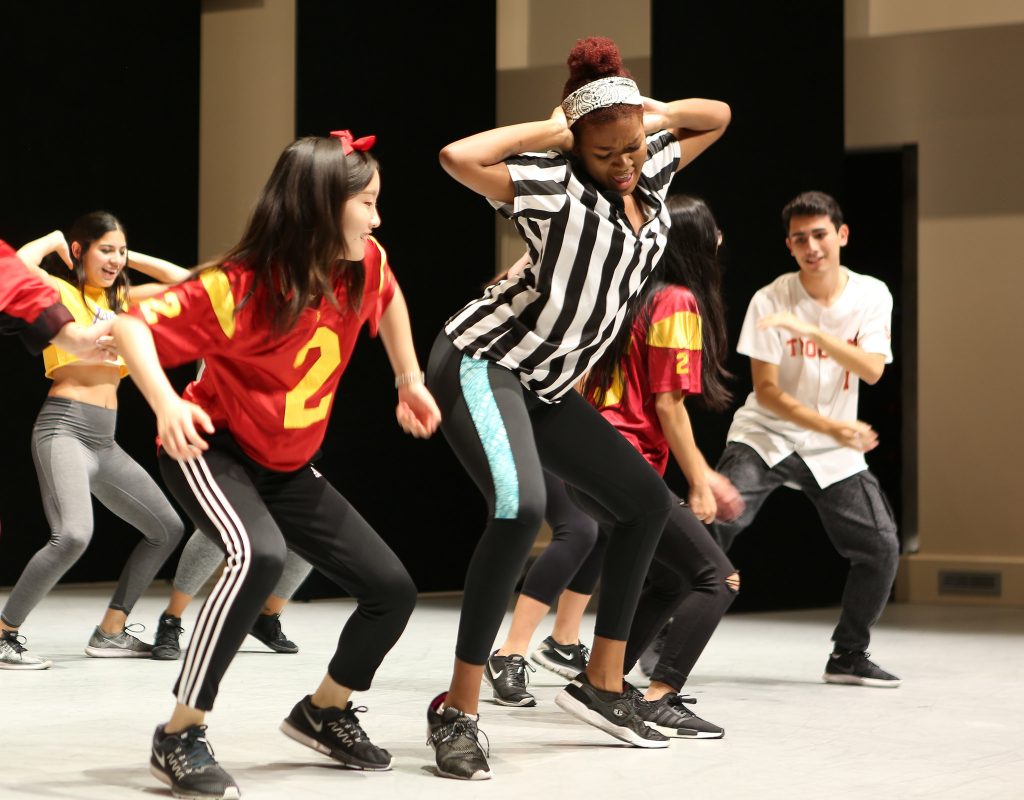 This "Curriculum in Focus" post focuses on minor programs—outside minor programs for students pursuing the BFA in Dance and dance minor programs for students in other majors.
Minors of our BFA students
I've written a lot about how being a conservatory embedded within a major research university affords our students with incredible opportunities. One of them is the option to minor outside of dance.
In the early development of the curriculum, we knew that having the freedom to explore other academic interests was going to be a priority for many of our students. It took a lot of shifting around, but we found the space for our students to explore those passions.
More specifically, our 132-unit program has 16 free elective units. (In reality, your tuition pays for 28 free elective units—so there's a lot you can do.) You can pursue most of USC's 150 minors and still graduate in four years. Alternately, you can start on a second major or pre-professional emphasis—though you will be at USC for more than four years. Finally, you can start a progressive degree program, whereby you start your graduate coursework as an undergraduate. Here are some of the options our students are currently pursuing:
Minors
Architecture
Business
Business Finance
Cinematic Arts
Communication Design
Computer Programming
Cultural Anthropology
Culture, Media and Entertainment
Economics
Education and Society
Entrepreneurship
Gender Studies
Global Health
History
Marketing
Music Industry
Narrative Structure
Natural Science
Nonprofits, Philanthropy and Volunteerism (one of our most popular)
Nutrition and Health Promotion
Occupational Science
Performance Science
Political Science
Public Relations
Real Estate Development
Pre-professional emphases
Second majors
Health and Human Sciences
Non-Governmental Organizations and Social Change
Progressive Degree (Master's level)
Public Administration
Economics (TBD)
Communications Management (TBD)
Of course, you don't have to pursue a second formal program of study. I'd say that only about half of students do. Instead, you can use those extra units to take more dance classes, to take classes that will build additional skills, and/or take classes just for fun. There are some really cool classes out there, after all!
Essentially, the point is that our program supports your other interests. In fact, we hope that you will find a way to bring dance and those interests together to create something totally new.
Dance minors for students pursuing other majors
I often get asked if you can minor in dance, if you are not admitted to the major. My answer: Absolutely! We have a booming minor population across three programs:
The Dance Minor provides a broad but deep foundation in dance. At its core, it includes a critical study of the history and culture of dance, while also weaving in courses in choreography, performance and dance technique.
The Hip Hop, Street and Social Dance Forms Minor delves into the historical, social and aesthetic issues of dance in the contemporary settings. It ultimately explores the foundations and structures of hip hop, street and social dances addresses issues of art, race and politics within the parameters of dance as an art form, entertainment and personal expression.
The Dance in Entertainment Minor explores dance in the commercial realm—from Hollywood to Broadway—primarily focused on performance, choreography and dance entrepreneurship.
Minor students are able to take technique classes in various levels from the same core faculty as our majors. Like our majors, they serve as ambassadors for dance and are considered a part of the USC Kaufman Family.
---
By Anne Aubert-Santelli, Assistant Dean for Admission and Student Services