BFA senior uses movement to bring awareness to the effects of incarceration
February 13, 2019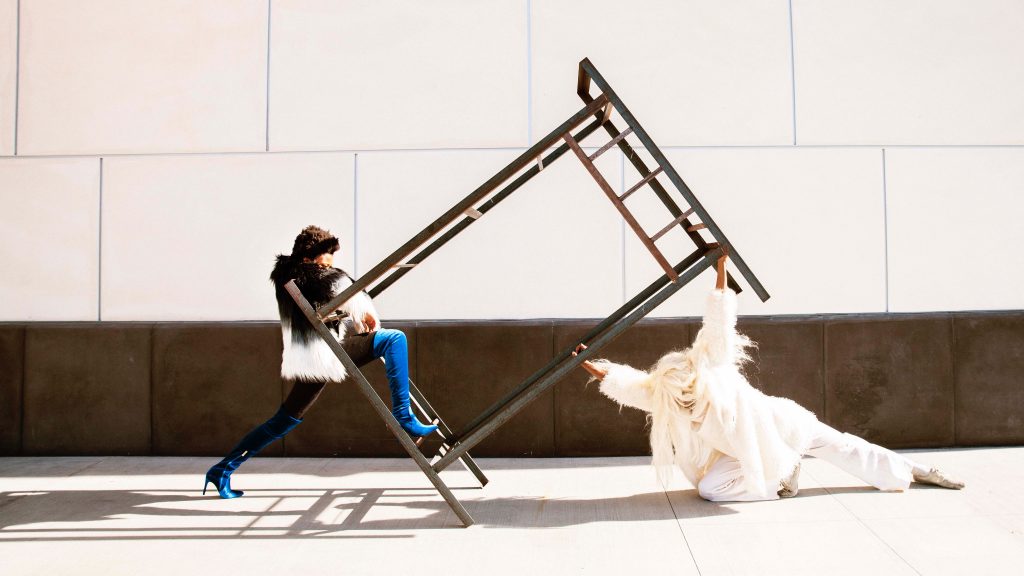 Activism comes naturally to Brianna Mims, a graduating senior at the USC Glorya Kaufman School of Dance.
Raised in the south, Mims grew up watching her family members stand up against injustice.
"I realized I learned about my great grandparents who were really prominent during the Civil Rights era in terms of petitioning for the desegregation of schools in Savannah, Georgia and doing a lot of work with the NAACP and Dr. Martin Luther King Jr.," Mims said.
How Mims brought movement to the problem
Mims has been dancing since she was a little girl. She has dabbled in many styles including ballet, tap, jazz, modern and hip-hop. Over the last four years, Mims has received intensive training in all styles at USC Kaufman.
For her senior project, Mims is combining her talents of art and activism to shed light on an important social issue ­– incarceration. In collaboration with other artists and designers, Mims will be hosting an art exhibition that asks audiences to consider the intention behind incarceration.
"My indirect question is if we have proof that the systems are perpetuating recidivism, homelessness, mental health issues, what are our actual intentions and why are we neglecting the root problems of crime?" she asked.
At the performance, there will be an installation containing a jail bed as well as items collected from people who have been affected by incarceration. Using the jail bed and items as props, Mims will choreograph a movement piece that will further communicate the effects of incarceration to her audience. People will also be able to walk through the installation, interact with the items, and sit on the jail bed.
In addition to her work on her senior project, Mims also teaches movement and mindfulness classes at Santa Fe Springs Correctional Facility through USC's Prison Education Project.
Collaborating across campus
Collaborators for Mims' senior project include USC Architecture students, Georgina Grkikian and Mihn-Han Vu, who are building a dome and a room for the exhibit. Bindhu Swaminathan, who is studying Psychology with a minor in Substance Abuse at USC, will be performing with Mims. Adam Drazan, who is majoring in Gerontology with a minor in Entrepreneurship at USC, is creating the soundscape. USC students Azani Creeks and Jose Gutierrez are also on Mims' planning team.
Why the Jail Bed Drop?
Mims has seen the effects of incarceration first-hand. As a young girl, she remembers receiving drawings for her birthday from an uncle who is currently incarcerated. Some of those drawings will be featured in the installation. Mims has also reached out to others with similar experiences to acquire additional items. The process of collecting items from those in prison has been another opportunity for her to examine the effects of incarceration.
"It's nice because I'm sitting down with people that I don't know and talking to them about the significance of the item," Mims said. "So when I'm placing it in the room, I know why I'm placing it in the room."
Mims' senior project is a continuation of an ongoing series called Jail Bed Drop, a project started by fellow USC student and activist, Patrisse Cullors. Cullors is also well-known for co-founding Black Lives Matter. Mims participated in a Jail Bed drop event in 2017. She is looking forward to bringing the project to the USC community.
It's important to Mims that artists have a voice in conversations concerning issues of social justice. In her opinion, artists can help envision how to recreate failing systems.
"I think that our imaginations are really sacred. There's no process of change that happens without being able to see beyond the reality. I think that's what artists do and that's how we create," Mims said. "We want to create and facilitate a space for educating and reimagining."
---
By Arlissa Norman