USC Kaufman's new partnership with Dance Camera West kicks off with "Mr. Gaga"
January 18, 2017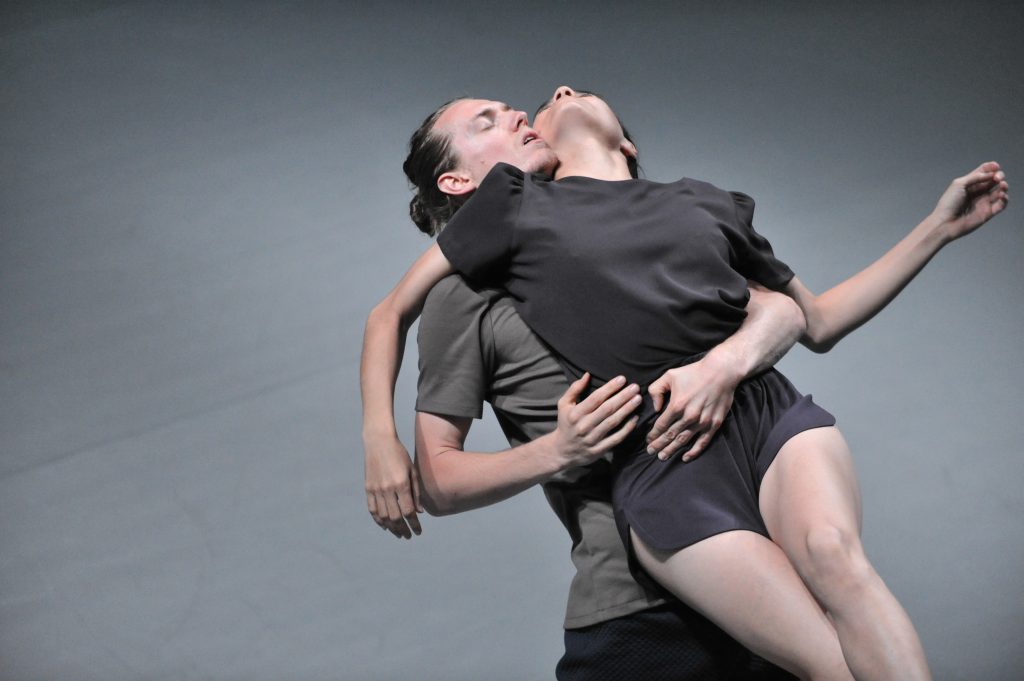 USC Glorya Kaufman School of Dance will be launching a dance film series in partnership with Dance Camera West, a nonprofit dedicated to promoting dance on film. The series, which includes public screenings during 2017, begins with "Mr. Gaga", a documentary on the life and legacy of the legendary Israeli choreographer Ohad Naharin.
"We are incredibly proud to be partnering with Dance Camera West in an initiative that supports dance on film and in new media," said USC Kaufman's Vice Dean and Director Jodie Gates.
In advance of the film's West Coast premiere at Laemmle Theaters, a special pre-release screening of "Mr. Gaga" will take place at 8:00 p.m. on Wednesday, Feb. 8. at the Glorya Kaufman International Dance Center, and will be followed by a Q&A with the film's director Tomer Heymann and producer Barak Heymann.
"Mr. Gaga," The film
Choreographer Ohad Naharin has been the artistic director of the Batsheva Dance Company since 1990 and his artistic contributions to the dance field have been groundbreaking. As the architect of Gaga, a new movement language that challenges the modern and contemporary dance traditions, Naharin revolutionized dance as an art. Gaga, which consists of movement based on linguistic and conceptual interpretations, serves as the vocabulary that guides the training for Batsheva's dancers and made Naharin a transcendent figure in the history of dance.
"The film mirrors our passion for Ohad's life's work," said Gates. "His philosophies reflect the type of hybrid and contemporary thinking at the root of our approach to dance education at USC Kaufman."
Completed in 2015, "Mr. Gaga" explores the layers of Naharin's personality and approach to dance, letting the audience witness the inceptions of Batsheva's performances and portraying intimate facets of the choreographer's personal life.
Filmed over eight years, "Mr. Gaga" is a unique mix of rehearsal footage, exclusive interviews, archival material and masterful dance scenes.
"The seeds for this film were planted about 20 years ago, when I first saw Naharin's Batsheva Dance Group on stage. My head and my heart experienced a giant upheaval, like a superb cocktail of alcohol and drugs, but without the alcohol and without the drugs," said Director Tomer Heymann. "Naharin is a tough nut to crack, very complex and a contradictory character, which makes him a fascinating subject for a documentary film."
---