New dance gift supports collaboration
November 10, 2016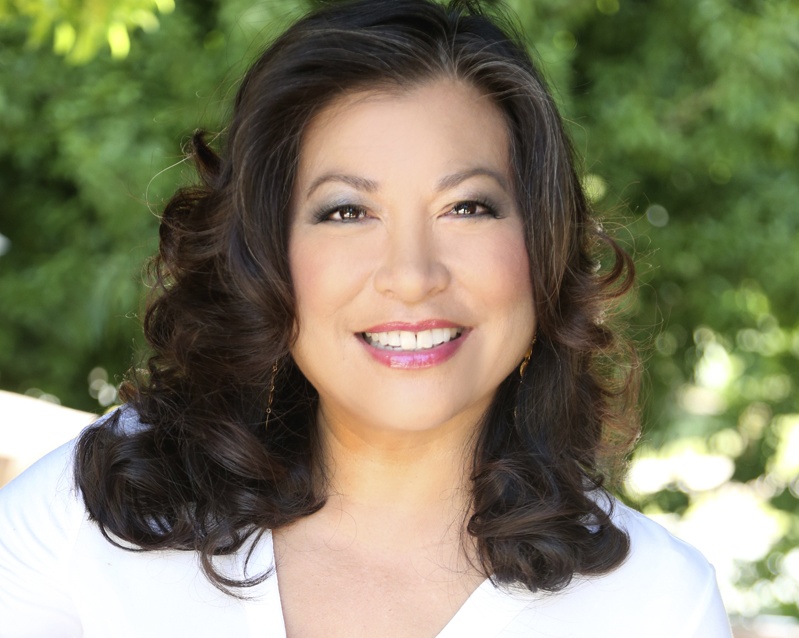 Philanthropist and dance enthusiast Jennifer Cheng explains that she does not "give and run." In her roles as president of the Cheng Family Foundation, founder of the Dance Conservatory of Pasadena and executive director of the Los Angeles dance company Diavolo | Architecture in Motion, she is as generous with her time as she is with financial support.
She took early retirement from a two-decade career as a lawyer to devote herself to the foundation and two dance companies. The Dance Conservatory, which she founded in 2010, trains young ballet dancers. She's been a teacher there, is involved with its curriculum, its scheduling, rehearsals and performances, and also has been known to be pressed into service in the sound booth, calling lighting cues for the school's Nutcracker performances. At Diavolo, an internationally renowned contemporary dance company, she serves as executive director and supporter to ensure its continued artistic success and to expand its community outreach and education programs.
So, despite being "retired," she's working harder than ever – often very long hours seven days a week. "I think of my organizations as living, breathing beings," she said. "I work seven days a week because I love what I do.
Cheng trained in classical ballet from ages 5 through 18, receiving her advanced certification from the Royal Academy of Dance, as well as a Ford Foundation scholarship to the School of American Ballet. While dancing, she had some memorable experiences: appearing with the great Rudolf Nureyev in Don Quixote with the Australian Ballet, in performances with the San Francisco Ballet and on various television programs.
A year and a half ago, Cheng made her first gift to the USC Kaufman School of Dance, becoming part of the school's Founder's Circle. Now, a new gift from the Cheng Family Foundation will help fund collaborative work that USC Kaufman BFA students must undertake before graduation.
As a final presentation in their senior year, each student must complete a capstone project that requires them to work with a person or entity in other disciplines, such as a student or faculty member in cinematic arts, music, neuroscience or physical therapy. This multidisciplinary project is the culmination of the student's artistic and academic work at USC Kaufman. These projects often need funding, which is where the new gift from the Cheng Family Foundation will come in.
Cheng is a fan of the multidisciplinar final project, and also likes that USC Kaufman encourages dance majors to minor in a different subject. "It makes for well-rounded dancers," she said.
"I don't believe in dance just to entertain people," she said. "Dance instills a lot of values, such as discipline, integrity and respect for others and for the art itself."
Her family's foundation was set up after the deaths of her civic-minded parents, George and Arlene Cheng, "who lived the American dream." George, originally from Shanghai and Singapore, met his wife while on a church mission in Malaysia. The couple came to the United States in 1956, and George attended medical school at Loma Linda University before became an ophthalmologist. Arlene was an entrepreneur who started buying real estate in the 1960s, which became the basis of their financial success. She also was a pianist and singer, and the couple early on started donating to arts organizations, giving to the Huntington Library, Pacific Symphony and the Irvine Barclay Theatre, where the auditorium, Cheng Hall, is named for the couple. (The Barclay Theatre is also where Jennifer Cheng met Jacques Heim, the artistic director of Diavolo – as well as USC Kaufman director and associate dean Jodie Gates, who staged dance productions there when Gates taught at UC Irvine. The couple's estate created the foundation, which is run by their four children – Keith, Eugene, Jeannie and Jennifer.
Cheng said she is thrilled about the new school and building devoted to dance, and plans to stay involved with the program.
"USC Kaufman already has had a gigantic impact on dance. It's absolutely changed the complexion of dance in Los Angeles," she said. "Dance was already starting to expand its identity outside of New York City, and this new school and beautiful building have made dance an important part of the culture of Los Angeles."
---
By Allison Engel