Spring 2021: new open courses for USC students
October 28, 2020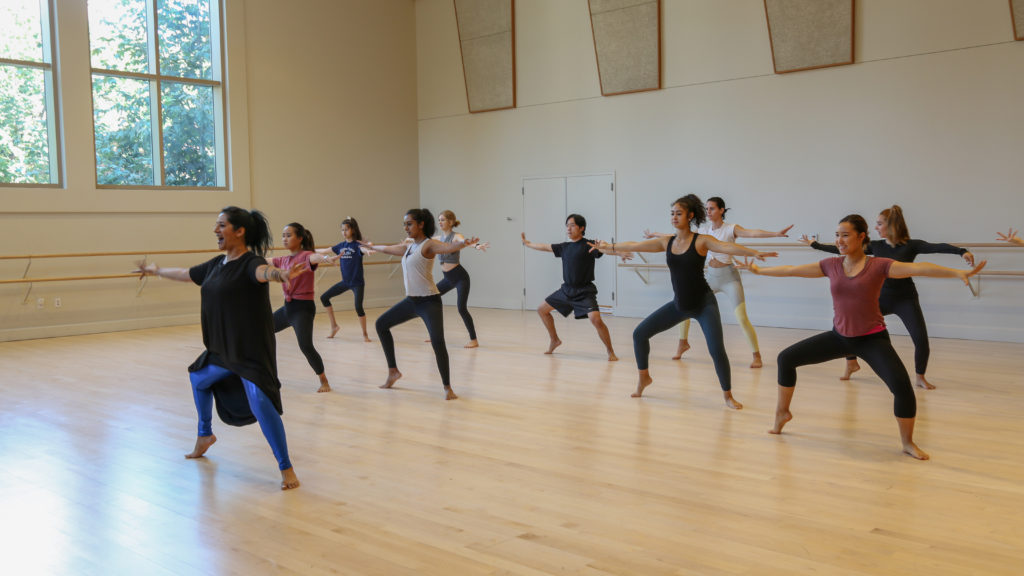 The USC Glorya Kaufman School of Dance offers a multitude of elective courses that are exclusive to dance majors. Next semester, they have opened up select classes to dance minors and to all USC students. Keep reading to learn more about these Spring 2021 virtual courses that are now open for registration.
DANC 105 Dance Science
Now open to all USC students, this four unit course provides an overview of the principles of the physiology of exercise, functional anatomy, bio-mechanics and kinesiology. Dr. Marisa Hentis will lead the course and teach students how to analyze movement and apply this knowledge to their dance studies and daily lives.
DANC 171 Commercial Dance: Professional Dance Preparation
Now open to all USC students, this introductory one to two unit course with lecturer Achinta S. McDaniel will teach students about important commercial dance industry facets. These include auditions and casting; agents, representation and unions; the language of commercial screen dance; working on a set; dance for theme parks; Broadway dance; and touring with artists. The course offers several practice-based master classes in forms like jazz, dance in heels and hip-hop.
DANC 218 Intro to Dance for the Camera: New Media and Editing
Assistant Professor of Practice Dawn Stoppiello teaches this two unit course, now open to dance minors. Students will learn methods for effective navigation and usage of widely used, portable digital tools in film. In addition, the class will create an individualized archive and portfolio of their choreographic projects and performances.
DANC 195 Kaufman in the Community: Mobilizing Hip-Hop in the Community
This one unit course with lecturer Tiffany Bong is now open to both USC Kaufman dance minors and majors. The course provides practice-based community engagement by exploration through dance, pedagogy and program development.
For a list of all USC Kaufman classes open to USC students, visit this page or go to classes.usc.edu.