New piano gets a new name
September 14, 2016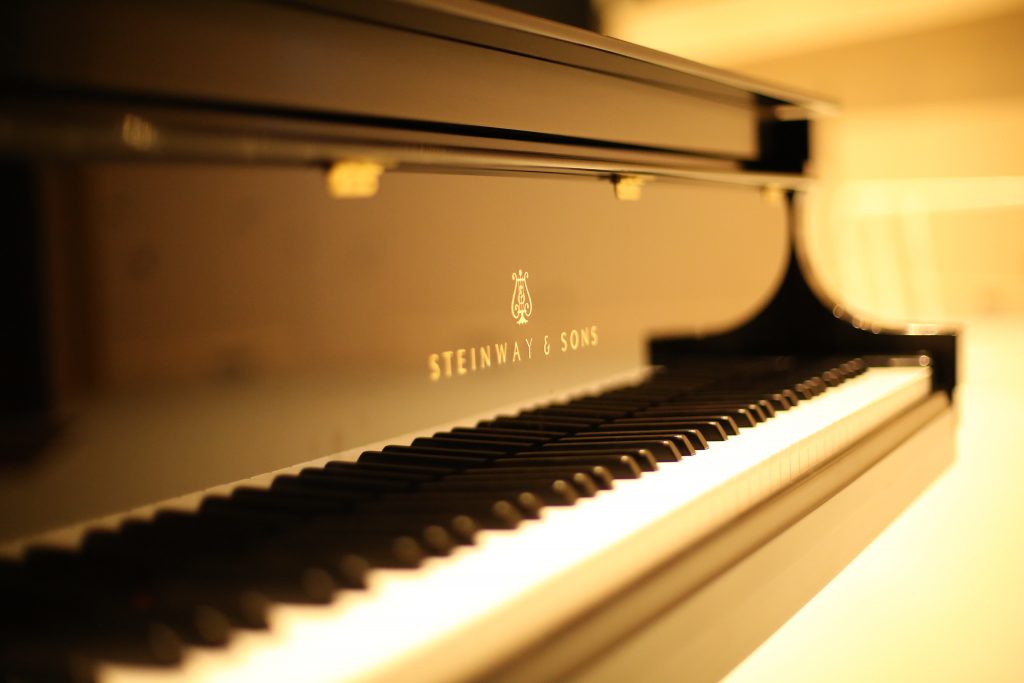 The brand new Glorya Kaufman International Dance Center is filled with the latest equipment, including six gleaming new pianos placed in its studios. Thanks to the generosity of the family of Lenai Wilkerson, a BFA student in the inaugural class, one of these pianos now has been named.
The Steinway Grand Model B in the Performance Studio on the first floor will have a plaque honoring the Wilkerson family affixed to it in time for the building's ribbon cutting on Oct. 5.
Darnese and Lester Wilkerson, of Washington, D.C., Lenai's parents, chose the gift to reflect the family's interests in both music and dance. Although neither one has a career in music (Darnese handles acquisitions and contract management for the federal Department of Health and Human Services and Lester is an accountant), music has always been near and dear to the family. "We even have paintings of musical instruments on the walls," said Darnese, who studied classical music in school and played woodwind instruments and piano.
Lenai's older sister, Dijon Kirkland, is also a dancer, and has been invited back for her second season as a dancer for the Cleveland Cavaliers pro basketball team. Lenai's older brother, Lester Wilkerson III, chose team athletics over dance, and since graduating from college, has been working in sports marketing.
Lenai, who went to the Baltimore School for the Arts, has been studying dance, primarily classical ballet, most of her life.
USC Kaufman School of Dance Vice Dean Jodie Gates visited Lenai's high school as she was recruiting for the first class, and Lenai came home full of enthusiasm for the new USC Kaufman program, her mother recalled.  "I realized they were looking for exceptional students," said Darnese, "and it was going to be very competitive to get in. When she was accepted, I knew she would be going across the country. She said she wanted to be part of the new legacy that was building in Southern California."
Last year, Darnese was able to fly west to see her daughter dance in October during Trojan Family Weekend, and again in December to see the winter concert, and once more in April, for the spring dance performance.
"Even in October, so much work had been done," Darnese observed. "The growth and improvement already was noticeable. By the spring, the growth was incredible. To watch these young adults improve from October to December to the end of April was truly special."
The family approached Renae Williams Niles, the school's director of advancement, about giving opportunities, and decided that naming a piano would be a fitting gift.  Niles noted that the five other pianos in the building also can be named. The piano naming gifts support ongoing USC Kaufman programs benefitting all USC students taking dance, which number more than 1,500 each year.
Darnese Wilkerson, who is a member of the school's Dean's Circle, said the family's gift will not be its last to USC Kaufman. "We're thinking about a scholarship," she disclosed. "We believe in this program that much."