BFA students share original works and choreographic processes
November 23, 2021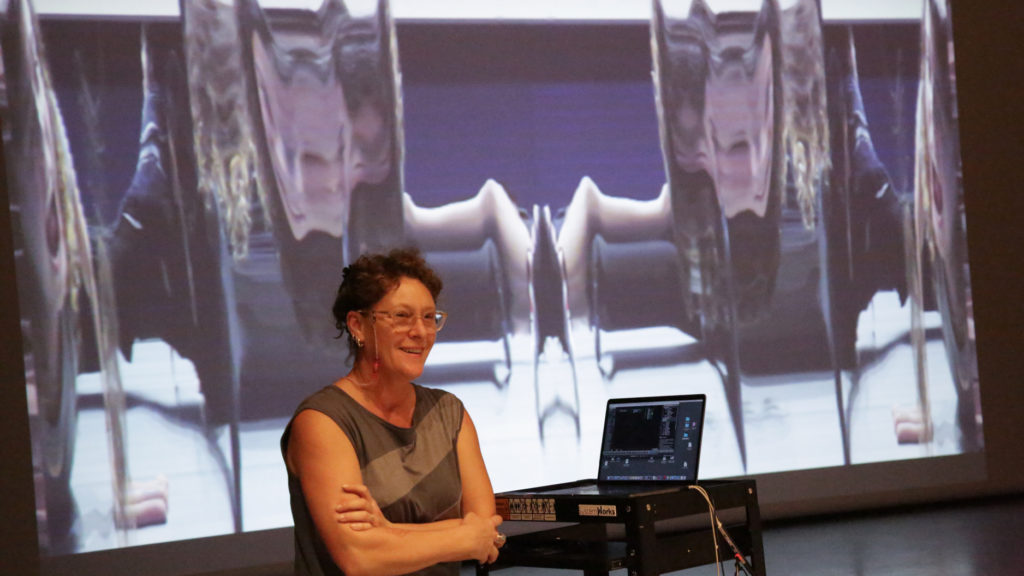 On Nov. 29, members of the Class of 2022 and the Class of 2023 will share original works and choreographic processes at the Advanced Composition Showing. This semester, Assistant Professor of Practice Dawn Stoppiello led the Advanced Composition course. According to Stoppiello, students participated in movement experiments wherein non-movement-based elements of sound, costume, props and light drove their movement invention and were incorporated into the choreography as a central focus.
Taking choreographic risks
Stoppiello viewed this semester as transitioning back into the rigors of a daily dance routine. Because of this and the reality that COVID-19 could pause in-person dancing, she did not want to put too much emphasis on a final product of performance. Instead, Stoppiello sought to prioritize students' ability to play and take risks in the choreographic process, especially since they were readjusting to physically working together again.
"I really didn't know what would come out of the things the students made during class since each prompt I gave them had an intentionally quick turnaround time," she said. "Each was limited to a four-class creation period followed by internal class sharing and receiving feedback. The sharing and receiving of feedback were important in this class. Practicing talking about your work and receiving critical responses are important skills to have when in the professional world."
Creating a platform
As the semester progressed, the Advanced Composition students expressed that they wanted an opportunity to share their work. So Stoppiello helped them create a platform with the Advanced Composition Showing. Eileen Kim (BFA '23) is using the informal showing to try out a personal project. She explained that for her piece she is working with two other dance majors, Anne Kim (BFA '22) and Valerie Chen (BFA '24). Eileen Kim noted that the class and the showing are very collaborative, and many BFA students are working together as choreographers and performers.
Eileen Kim said that in addition to her work in Advanced Composition, she is drawing on knowledge from other classes to guide her piece. This semester, she is taking the class AMST 305: Art and Performance in the Americas. For a class project, she read the book Crying in H Mart by Michelle Zauner and thought the experience would coincide well with her choreographic process.
"For my piece, it encompasses not just Professor Stoppiello's class, but my other classes as well," Eileen Kim said. "I also want to use film to add a different component to the dance. I wanted to begin with a kind of atmospheric idea of what the setting could be because it's on a concert stage, and continue evolving from there."
Experimenting and testing
Eileen Kim is not the only student incorporating film into her work. According to Stoppiello, the students also explored documenting each in class experiment using unusual camera angles and placements, and she plans to show a short compilation of excerpts from these recordings.
"Coming out of lock down and being together was certainly a gift, but we also felt the demands of that with the constant testing and monitoring which put additional stress on everyone," Stoppiello said. "I haven't even seen these works yet, but I am confident that the elements we explored in class have filtered into their processes outside of class."
The Advanced Composition Showing will take place at the Glorya Kaufman International Dance Center on Nov. 29. Join the waitlist!
---
By Brigid Murphy