Q & A with new USC Kaufman director of advancement
May 11, 2017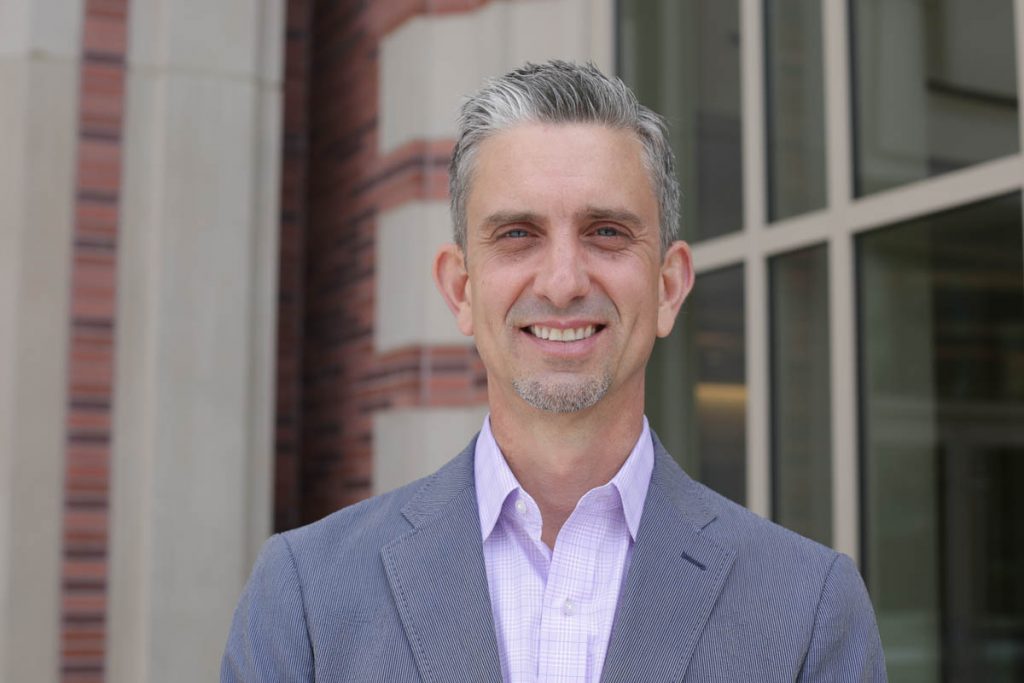 This month, seasoned fundraiser Patrick Morrow joins the USC Glorya Kaufman School of Dance as its new director of advancement. Morrow, who began his career in philanthropy at The Da Camera Society at nearby Mount St. Mary's University, has since served on the development teams of some of L.A.'s most prominent cultural institutions, including the Los Angeles Philharmonic, LACMA, The Colburn School and, most recently, the Los Angeles Master Chorale where he was the director of development.
Q & A with Patrick Morrow
JS: What drew you to working in artistic philanthropy?
PM: I've always loved the arts, so the fact that I ended up working in arts was a very natural progression. I'm not an artist, but I love feeling that my work contributes to what is happening on stage. And as a fundraiser for the arts, I get a great satisfaction from helping to create meaningful relationships between donors and the thing that brings them joy so that they feel the same kind of excitement and ownership.
JS: What drew you to USC Kaufman?
PM:  L.A. has always had a vibrant arts scene, but it seems now is the time for dance in L.A. to really shine. USC Kaufman has a unique opportunity to really make an impact not just on the arts in L.A., but on the future of dance in general. As part of the artistic continuum, USC Kaufman is committed not only to creating great artists, but also to creating the artistic leaders of the future. This philosophy is what makes USC Kaufman so unique. The young people who are in school now are the people who are going to be creating the new modes of artistic expression in the future.
JS:  What is your role at USC Kaufman?
PM:  My role is to help make sure that the school has the resources it needs to continue to grow and thrive.  The school may be young, but we are building something truly wonderful here, and in 2 short years USC Kaufman has already achieved so much. By continuing to build our resource base, just think where we'll be in 5 and 10 years.  This is why now is such a great time to get involved—to be a part of that building process.
JS:  What are some of the ways to get involved?
PM: There are many ways people can become USC Kaufman partners. Members of our Dean's Circle provide vital annual support for the school and at the same time enjoy an array of exciting member courtesies. Our Founder's Circle members invest essential resources in scholarships funds which directly benefit our students. And many prominent naming opportunities are available throughout our gorgeous, state-of-the-art facility.
For more information about any of these giving programs, please contact Patrick at (213) 821-8916 or pmorrow@usc.edu.
---
By Justina Schenk