Renae Williams Niles joins USC Kaufman Board of Councilors
May 12, 2021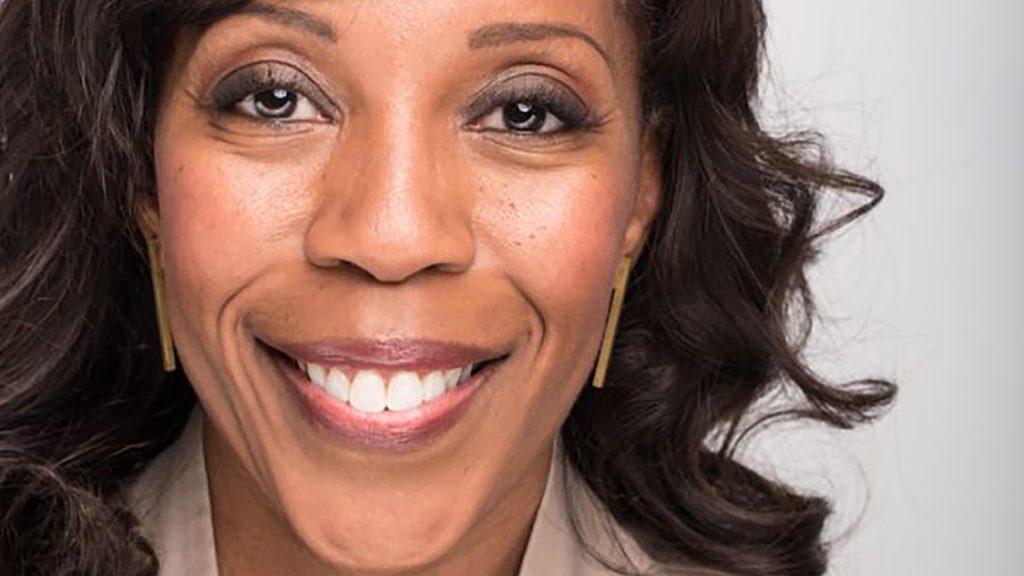 Last month, USC President Carol L. Folt approved Dean Robert Cutietta's nomination of Renae Williams Niles to the USC Kaufman Board of Councilors. In addition to being a founding member of the school's original Board of Advisors, Williams Niles served as a USC Kaufman staff member. She joined the organization as Director of Advancement and eventually became the school's first Associate Dean of Administration. According to Cutietta, "Renae helped lay the school's solid foundation and build its stellar reputation during its formative years in these critical roles."
A career in the arts
Williams Niles has worked in the arts for more than 25 years. Early in her career, she worked with the Lula Washington Dance Theatre as an apprentice dancer and company manager. She also served as director of grant programs for the Los Angeles County Arts Commission. For three years, she was adjunct faculty for Claremont Graduate University's Arts Management program. She is currently the executive director for the Culver City Education Foundation, funding district-wide essential programs and priorities. Williams Niles was recently named the Chief Content and Engagement Officer for the LA Philharmonic and will step into that position in June 2021.
Prior to joining USC Kaufman, Williams Niles worked for The Music Center for more than 11 years. In her role as vice president of programming, she guided all facets of the dance series and curated the presentation of over 50 internationally-acclaimed ballet and contemporary companies. While at The Music Center, she collaborated with the Alvin Ailey American Dance Theater, American Ballet Theatre, The Apollo Theater, Center Theatre Group, Dance Camera West, LA Opera, Live Nation, REDCAT and others. She has guest-curated for the LA Philharmonic, within both Walt Disney Concert Hall and at the Hollywood Bowl, and most recently for The Joyce Theater's American Dance Platform for January 2022 in New York.
A history of leadership
Since 2014, Williams Niles has been a Fellow with the Los Angeles Institute for the Humanities. She has served as a panelist for the Entertainment Industry Foundation, the James Irvine Foundation, the National Endowment for the Arts, United States Artists and the W.M. Keck Foundation among many others. She served as Board President of the Western Arts Alliance (WAA), on the board of trustees for Dance/USA and as a three-year advisor for the New England Foundation for the Arts' National Dance Project. Within the Los Angeles area, she has served on the Dance Resource Center board, as a founding member of Emerging Arts Leaders, founding member of the Culver City Cultural Affairs Foundation, Host Committee Co-Chair for the 2018 Dance/USA national conference, and currently serves as an advisor to BODYTRAFFIC. She is currently board chair of the Association of Performing Arts Professionals and board member of American Dance Movement.
Williams Niles is an alumna of the University of Southern California and completed an executive education program with the USC Marshall School of Business. She holds a certificate in Diversity and Inclusion from Cornell University and participated in the inaugural USC Racial Equity Leadership Academy. She is the proud mother of three, one a 2020 USC alum, and resides in Culver City, Calif. with her husband, who is a proud UCLA alumnus.
"In 2012, it was such an honor to speak at the event announcing this forward-thinking school and much has been accomplished that is truly awe-inspiring. I hope the school continues to grow and strengthen and can have a positive impact globally for years to come," said Williams Niles.
Advancing the mission
In addition to Williams Niles, USC Kaufman's Board of Councilors includes several other members. Among them are Donya Bommer, Robert N. Braun, Ramona L. Cappello, Jennifer Cheng, Bryn DeBeikes, Debbie Felix, Ann Gianopulos, visionary founder Glorya Kaufman, Ellie Kitta, Gale Luce, Nigel Lythgoe, Anita Mann, Bradley Tabach-Bank, Joe Tremaine and Sue Tsao. Together, the members of the board contribute to the organization's growth and stability through representation and fiscal support.
"We are thrilled to welcome Renae to our esteemed Board of Councilors. Renae has been deeply connected to the school since almost the beginning. With her impressive breadth of experience, she will clearly be an asset to the school," said Dean Robert Cutietta.