Senior Spotlight: Ava Noble's Musical Theater Survival Guide
March 23, 2023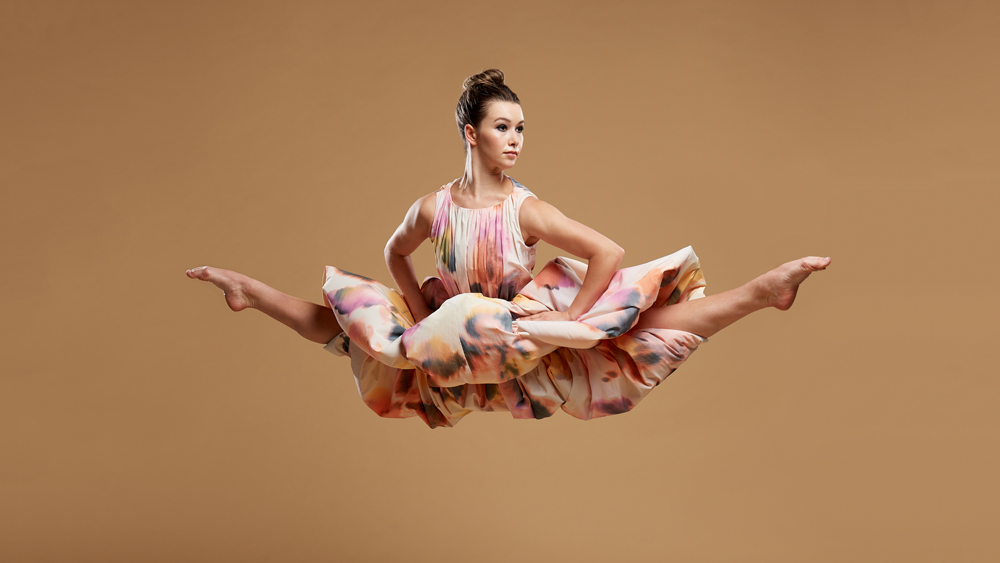 How one member of the USC Kaufman Class of 2023 is looking out for the next generation of musical theater stars.
Ava Noble (BFA '23) grew up doing musicals.
From a young age, Noble was enamored by the world of musical theater. "I remember auditioning for You're a Good Man, Charlie Brown Jr. in sixth grade for the role of Snoopy," she said. "I was so nervous that I forgot the entire song during my audition."
However, moments later, she politely asked to start over, tried again and secured herself a rather flawless Snoopy costume. Despite only being in middle school, this experience fueled her fire "to want to master the art of auditioning." Soon after, Noble went on to a performing arts high school, where she would participate in the annual musical, reflecting her later involvement in productions of A Chorus Line and Carrie at USC. Today, through the pages of her senior project — a Musical Theater Survival Guide — Noble wishes to share her ardor and knowledge with her readers and the USC Kaufman family.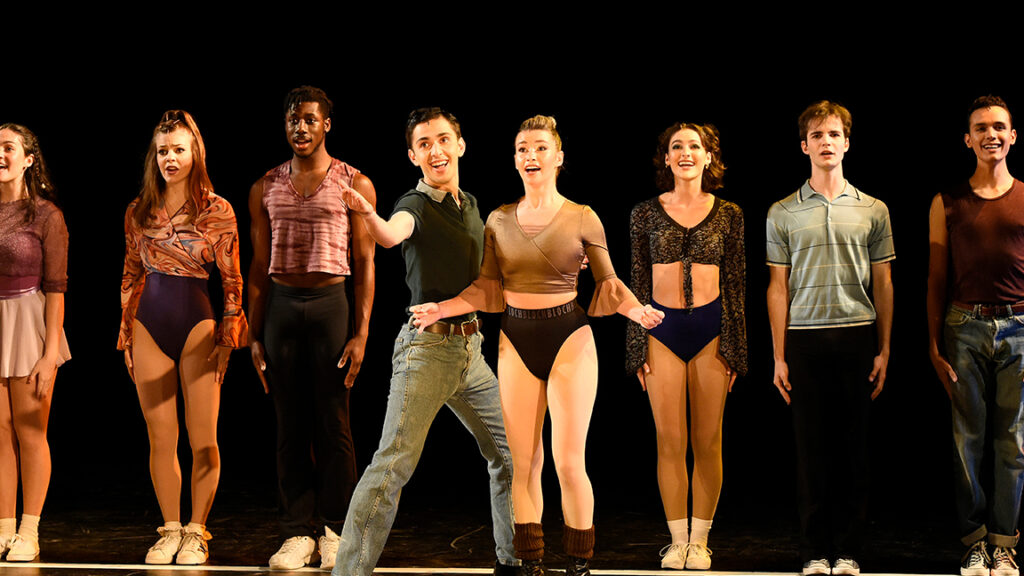 Can you tell us a little bit about your project and what we can expect from it?
Of course! My project's title will be the Musical Theater Survival Guide, a binder of sorts that includes tips and tricks for students who are interested in pursuing a career in musical theater. My goal is to create this knowledge base that will be passed along, read by all students, from the BFA population to dance minors. Essentially, it is to help those who are aspiring performers in dance theater. The contents of the binder are informed by research into how a college student may best prepare themselves for a career in musical theater.
Why do you want to make this guide? What's the backstory, if there is one?
Kaufman's curriculum is not necessarily geared towards a musical theater career path. For example, learning how to do a self-tape or knowing what types of songs to sing for shows with different types of vocals. Other things like: How do you even get in the audition room? How do you reach out to casting directors? Is that okay? Is that not okay? Vocal health. All of these things, I kind of had to figure out on my own throughout my four years.
What exactly will be included in this book?
I will begin with a basic history of musical theater and the notable shows someone should know before stepping into an audition. After that, I'll talk about self-tapes. Since COVID, self-tapes have become a huge component of a career in musical theater. Often, callbacks are the first time you get to meet the people behind the table, in-person. The binder will include information on how to do a self-tape, how to slate, offer tripod recommendations, include details about whether the camera should be moving or stable, the usage of different camera angles, and then, the difference between overlaying music and having an accompanist. Then, I'll jump into audition music. Acting training is definitely huge and something I'm working on. The last component is representation and how to network within the musical theater environment. Musical Theater agents and dance agents in Los Angeles work a lot differently than they do in New York, so I'll be giving my two cents on that.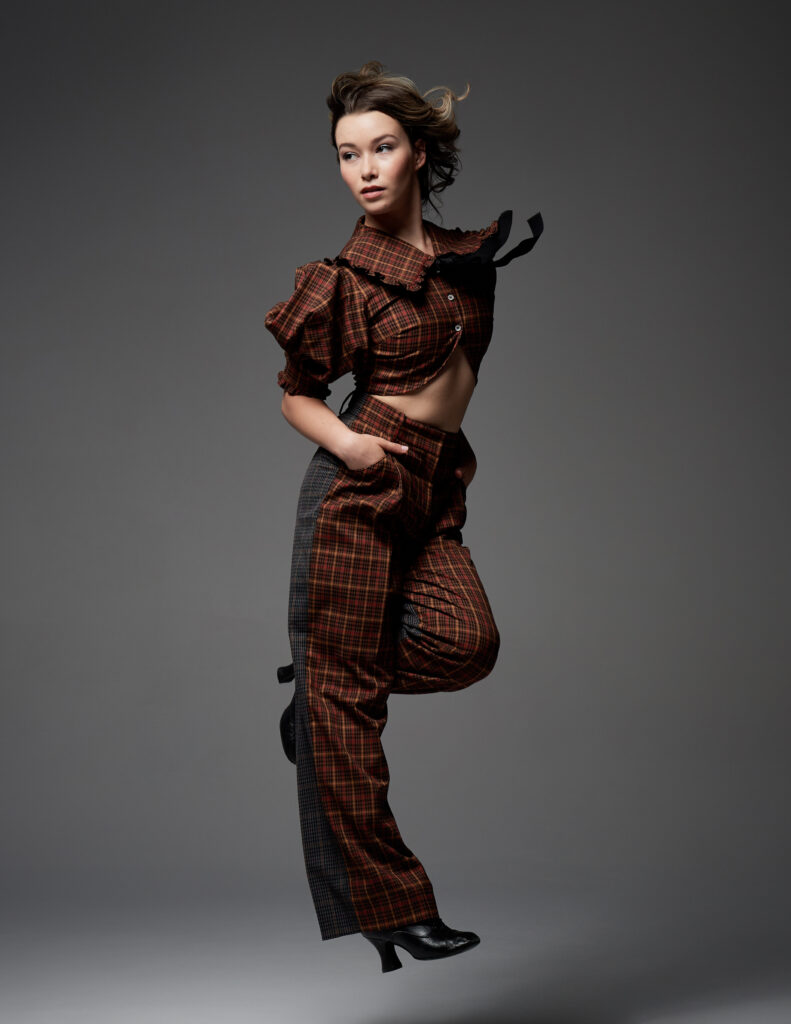 How exactly can college students prepare for such a competitive and demanding professional career? What has the experience been like for you?
I guess that is the crucial component I've been missing, which is also a huge part of the binder: how to get more involved in musical theater at USC? As much as someone can prepare themselves, auditioning takes a lot of practice. So, if students can start auditioning now and get more involved in productions, they might be more prepared after college. Personally, instead of taking Rep and Performance — which is a huge chunk of our dance curriculum — for two semesters, I auditioned for the all-school musical. I was in A Chorus Line, where I played the role of Christine, served as the assistant choreographer, and also served as the dance captain. The second show I did at USC was called Carrie, the horror musical. I was an ensemble dance captain, and I covered five female ensemble tracks, so I had to be able to jump in at any time. That is a skill in itself.
Is there something specific to Kaufman that has helped you or is helping you get to the next stage of your career?
Yeah, of course! I think the amazing thing about Kaufman is that we train in so many different styles. Every Broadway show is so different right now. To be successful in a career like musical theater, you truly have to be able to do it all. The more styles you can do, the more you will work. Every show is asking for something different, and that's why I wanted to come to Kaufman. We also have incredible faculty members here like Grasan Kingsberry and Kathryn Dunn, who have been in many Broadway shows and have served as incredible mentors to me throughout this process. They've really helped me create a path of clarity by reducing my stress and improving my performance quality in musical theater.
So, are you hoping to pursue musical theater as the next step in your journey?
Yeah, next steps for me: I'm going to move to New York, transfer to an agency out there and start auditioning. Luckily during COVID I got some real Broadway callbacks through submitting self-tapes, and would fly to New York when needed. Now that I'll be in the city, it will be much more accessible to audition and hopefully work towards going on tours. I am really interested in movie musicals as well. That being said, I truly love performing in front of a live audience.
---
By Arjun Kochhar (BFA '25)