Student Blog: Being a scholar artist
September 14, 2022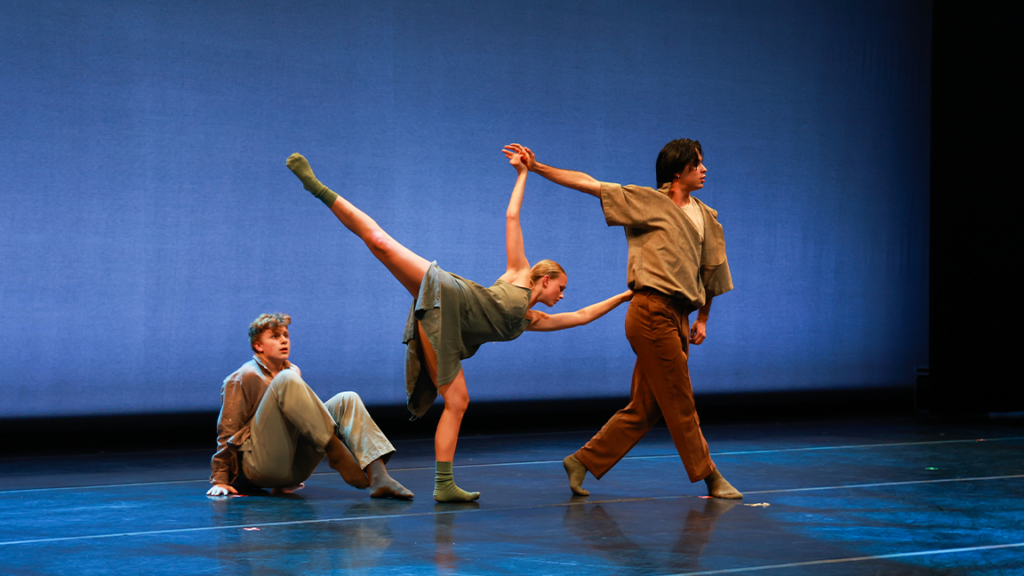 A scholar artist (or scholartist, as we like to say at USC Kaufman) thinks critically about dance and creates meaningful discourse surrounding important aspects of the dance industry. At USC Kaufman, we dive into the context and history of dance forms, evaluate problematic systems in the industry and learn to write and speak intelligently about all these things. The BFA curriculum includes these studies, but many students go beyond and forge their own paths as scholar artists in the greater USC community. We can utilize the university's vast resources and find ways to intersect dance with our other interests. By making progress towards a graduate degree, minoring or taking classes in different fields, USC Kaufman students are constantly redefining what it means to be an artist in the 21st century.
Pursuing multiple passions
My name is Ashton Benn and I am a part of the BFA class of 2024. To me, dance is an untapped well of discovery. As a dancer, there is so much to explore physically and mentally, but my interest goes beyond personal breakthroughs. I am interested in writing about dance in a way that parallels its physical artistry. I have always loved to write. Being at USC has allowed me to fully see how journalism and the written word can interplay with dance. USC has a unique program called the Progressive Degree Program. On this track, students can take graduate-level courses and make progress towards a master's degree while finishing their undergraduate degree. As a junior, I start taking classes for my MFA in Specialized Journalism in the Arts while completing my BFA.
Another possibility to investigate and integrate multiple passions is to pursue a minor. There are over 190 minors at USC in almost every field imaginable. Some of our BFA students choose to minor in areas that have clear connections to dance. For example, Hayden Rivas (BFA '24) has a minor in Cinematic Arts. I asked him what he has learned from this minor.
"Cinematic arts have opened my eyes to the possibilities of presenting, capturing and abstracting dance for a wider audience," Rivas said.
Other students choose minors that are seemingly unrelated to dance, like entrepreneurship, psychology or even sports media. Yet, these students have been able to correlate their subjects with dance innovatively and beneficially. I am pursuing a minor in Culture, Media and Entertainment Journalism. My classes have helped me to understand how dance is perceived and written about in popular culture today.
Finding connections to dance in all subjects
Whether someone declares a minor or not, there are ample opportunities to take classes in all sorts of interesting subjects. Not to mention that each USC Kaufman student has to complete all the USC general education requirements. I have taken courses that, at first glance, seemed completely unrelated to dance. Yet, thinking as a scholar artist, dance has a way of sneaking into class content when I least expect it. Russian Literature and Short Stories, Social Analysis on Gender and even Oceanography are just a few examples of classes I've taken. I found myself assessing how the material in these classes relates to themes we discuss at USC Kaufman.
I plan to continue to research how dance and journalism share inherent qualities that have either been overlooked or undiscovered. Dance academia is a relatively new domain in comparison to its contemporaries. By writing and thinking about dance with an analytical lens and a thirst for improvement, we are changing the narrative. At USC Kaufman we champion the New Movement, and part of that is the intellectual work that goes into reinventing what it means to be a dancer and a scholar artist.
---
By Ashton Benn (BFA '24)