You've submitted your application. What's next?
December 2, 2018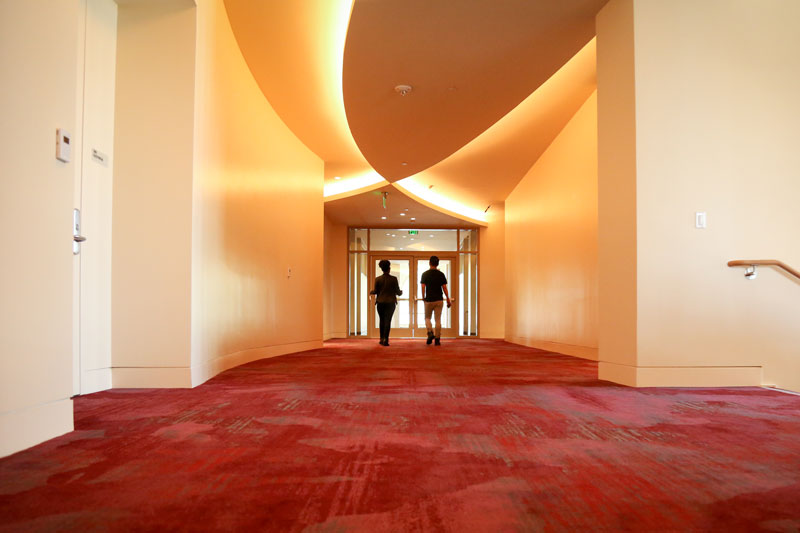 You submitted your Common Application, which included essays, short answers, letters of recommendation, and so much more. You also submitted your USC Kaufman Portfolio asking for a million dance components. Now that all this work is done, what's next?
Your application behind the scenes
The USC Office of Admission will begin reviewing your application for the university. Admission counselors will read all of your written responses, learn more about your extracurricular activities, and evaluate your academic profile. This process is incredibly holistic, with each individual receiving thoughtful and serious consideration.
At the same time, USC Kaufman faculty will begin evaluating your dance portfolio. Believe it or not, they look at every solo, essay, video response and dance resume—and they have about two weeks to do so! They have the very difficult task of narrowing down the pool of applicants to a handful of finalists. Doing this for the fourth year now, I know how challenging this process is for them. There are so many incredible artists and scholars, and only so many live audition spots. We will have to turn away hundreds of wonderful candidates for the program.
Notification
You will receive an email notification about your status in in mid-December. About a quarter of applicants will be invited to audition in person. If you are invited to a live audition, the notification email will indicate your audition date, based upon the preferences listed on your portfolio. Regrettably, most applicants will not be invited to a live audition. If this is the case, they go back into the general application pool and receive full consideration for the other major listed on their application to USC.
Auditions to decisions
Live auditions will then take place in January. (Read my blog post about the live audition for more details about the day!)  Once again, faculty have a near impossible job making final selections. At the end of the day, they are not looking for any one type of student; they are looking to bring together a community of unique individuals from various backgrounds who will work well together, inspire each other, and be kind to one another.
Once we have wrapped up our live auditions, we will start communicating with the USC Office of Admission to make final decisions. Our faculty will provide recommendations to the USC Office of Admission, while the USC Office of Admission will consider the academic profile or overall fit for the university. In general, the USC Office of Admission is interested in enrolling dancers with whom our faculty want to work. However, we must both agree that each student ultimately admitted to our program is academically prepared to succeed at USC. As with the first audition phase, those who are not recommended for the BFA in Dance after the live audition will go back into the general application pool and receive full consideration for the other major listed on their application to USC.
Letters are mailed out for delivery by April 1. This means that you will receive a final decision about your admission to USC and admission to the BFA in Dance at the same time.
Embrace the process
We know that the admission process is stressful, especially when you factor in all of your auditions. We thank you for your willingness to share your story, your passion, and your artistry with us. No matter what happens in the end, we want you to know that we consider it a privilege to be a part of this journey with you; and, of course, we hope you always Dance On!
---
By Anne Aubert-Santelli, Assistant Dean for Admission and Student Services