Rosanna Tavarez and Amy O'Neal featured in REDCAT's New Original Works Festival
October 11, 2021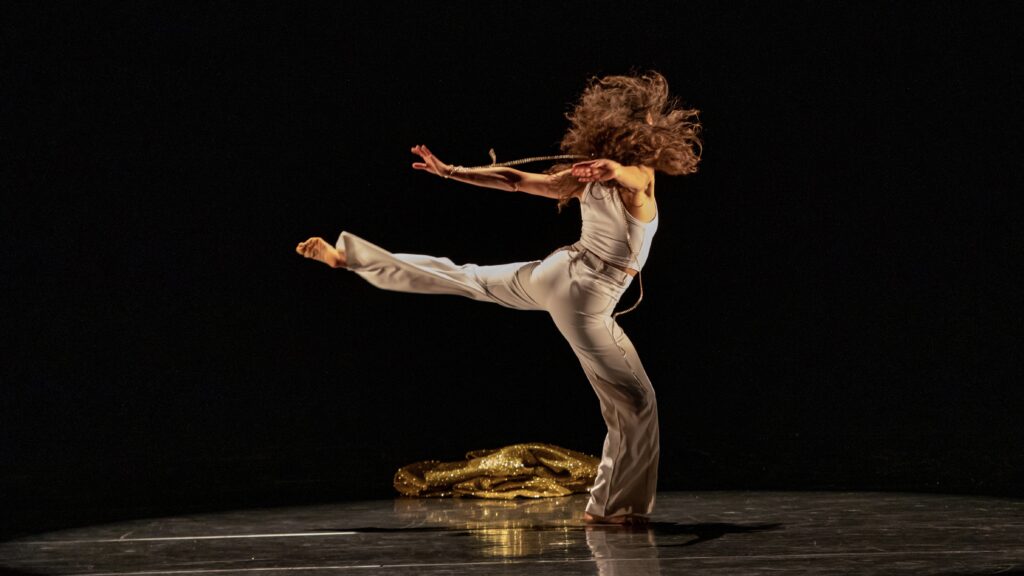 USC Glorya Kaufman School of Dance faculty members Rosanna Tavarez and Amy O'Neal are being featured in REDCAT's New Original Works (NOW) Festival. As Tavarez explained, REDCAT presents this festival to showcase local Los Angeles artists' new works. The festival spans three weekends; Tavarez's piece titled Piece X Piece will perform on October 14-16, and O'Neal's piece, There is No Other (The Remix), will show on October 21-23. USC Kaufman alumna Amaria Stern (BFA '20) and dance major Jona Huang (BFA '22) will be performing in O'Neal's piece at NOW.
Piece X Piece
Tavarez is an adjunct assistant professor at USC Kaufman, where she teaches contemporary dance. Her dance for NOW is a multimedia piece that tells the story of her mother's journey to the United States.
"I present the fantasy of a telenovela that my mother used to watch, a very rags to riches story. This piece juxtaposes the nice cleaned up stories that the media feeds us, the fantasy, with the reality of immigration for a lot of people," Tavarez said. "I wanted to use sewing as a metaphor; when you come here you try to construct something piece by piece."
According to Tavarez, REDCAT gives the choreographers a budget with which to work. She collaborated with other artists to bring her vision to life, including a filmmaker who created video projections for the set.
"This piece has been nagging me for years," Tavarez said. "I've had this vision of my mother sitting at a sewing machine, attached to me with a long train. It's been in my head for a long time, so it's nice to bring it into fruition."
There is No Other (The Remix)
O'Neal is a lecturer at USC Kaufman, where she teaches house, hip-hop and dance history classes. There is No Other (The Remix) remixes pieces she has done in the past regarding gender. Stern explained that O'Neal and her dancers discussed the meaning of the piece throughout the rehearsal process.
"O'Neal's work explores masculine and feminine energy, moving between them, and whether or not that's a performance," Stern said. "Throughout the process we are continuing to have those conversations. She's very open to our input, how we feel in the work, and how we feel that it's reading. We all walk into the process more sensitive and more intentional about what we're doing. It makes it easier when you feel like you can respectfully challenge whatever is being offered."
Stern is familiar with O'Neal's choreography style from her training at USC Kaufman, which helped her in the rehearsal process. Stern also mentioned her familiarity with diving deep into topics like race and gender through the thoughtful processes she experienced in her time at USC Kaufman.
REDCAT's NOW festival
REDCAT's 2021 NOW Festival returns to in-person theater performance after going virtual when the pandemic began last year. This event, which calls for multimedia dances and hybridity, questions and pushes back against concepts such as immigration and gender.
"What I love about this festival is that at our first production meeting they said 'we want to make your dreams come true'," Tavarez said. "REDCAT really wants to facilitate bringing your vision to life."
REDCAT's New Original Works (NOW) Festival will take place October 7-23, 2021. Visit redcat.org for more information.
---
By Hannah Doerr