USC Kaufman non-major dance students showcase their skills
May 2, 2016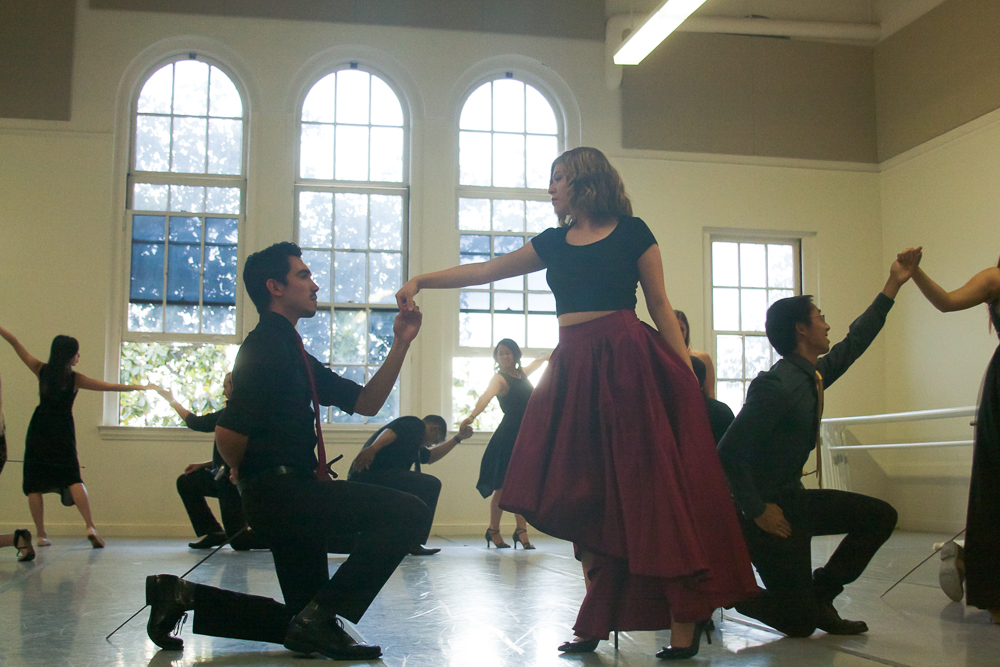 On April 22, friends and family of USC Kaufman non-majors gathered in PED 207 to watch the students showcase what they had learned over the course of the semester. The evening's program included a diverse spread of works in ballet, modern, jazz, tap, ballroom, and hip hop, each from a class taught by USC Kaufman faculty.
A range of technique levels were displayed over the evening, beginning with ballet classes taught by Angeliki Papadakis and Jackie Kopcsak. Modern dance students showed off laterals and floorwork before Saleemah Knight's jazz dancers demonstrated interplay exercises and polycentrism and polyrhythms, which were continued as Patrick Corbin's tap class took the stage a capella with smiles and syncopated rhythms.
"I had never done tap before [this semester], so it was a low pressure, completely fun way for me to ease into it," said human biology major Damaris Eison after her performance. "It was also really great to get to dance and groove with so many different members of the USC dance community."
International Ballroom students instructed by Jesus Fuentes danced contrasting pieces with versatility, and Moncell Durden's hip hop classes concluded the program, transporting the audience through the last century with social dances from years past.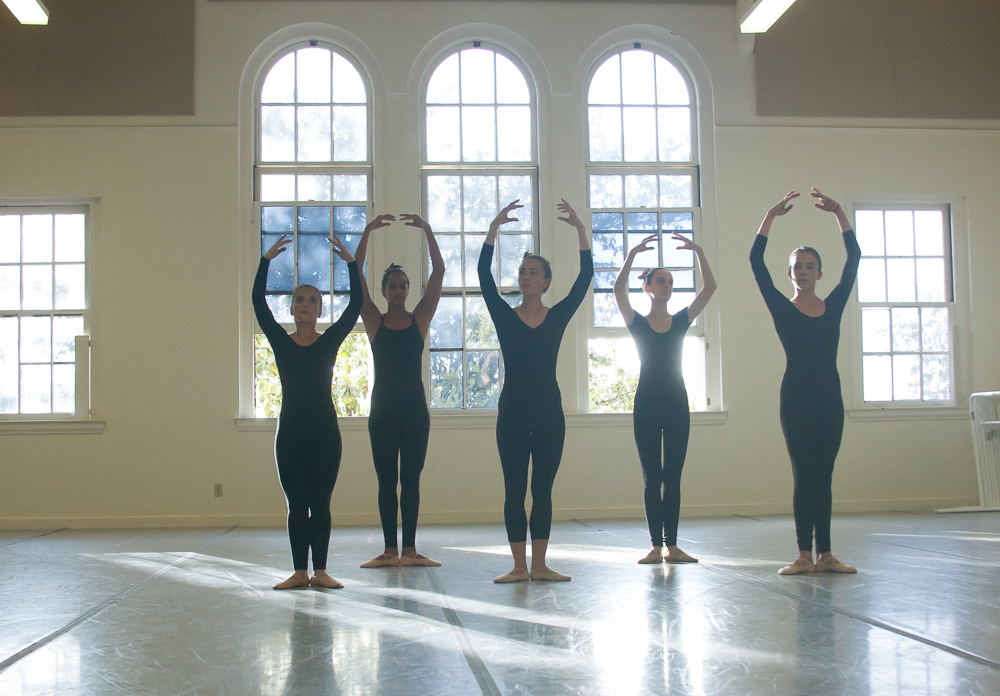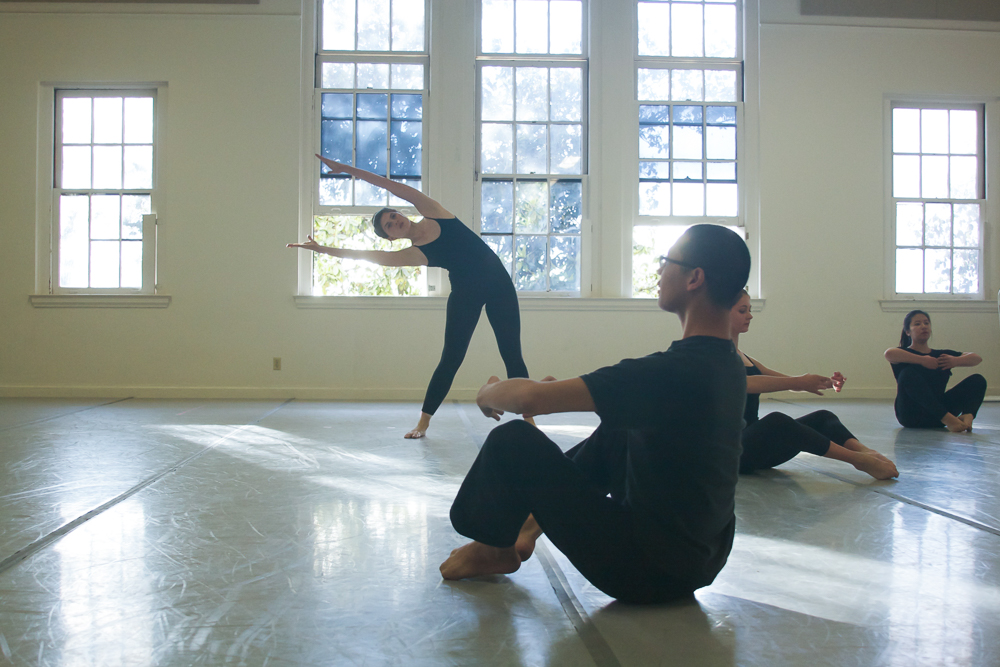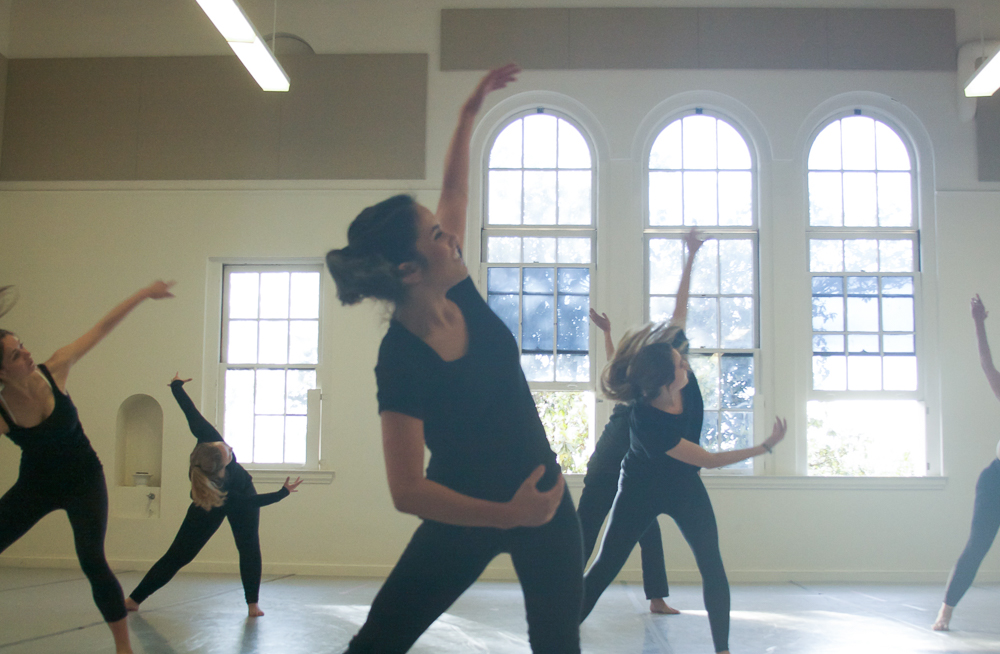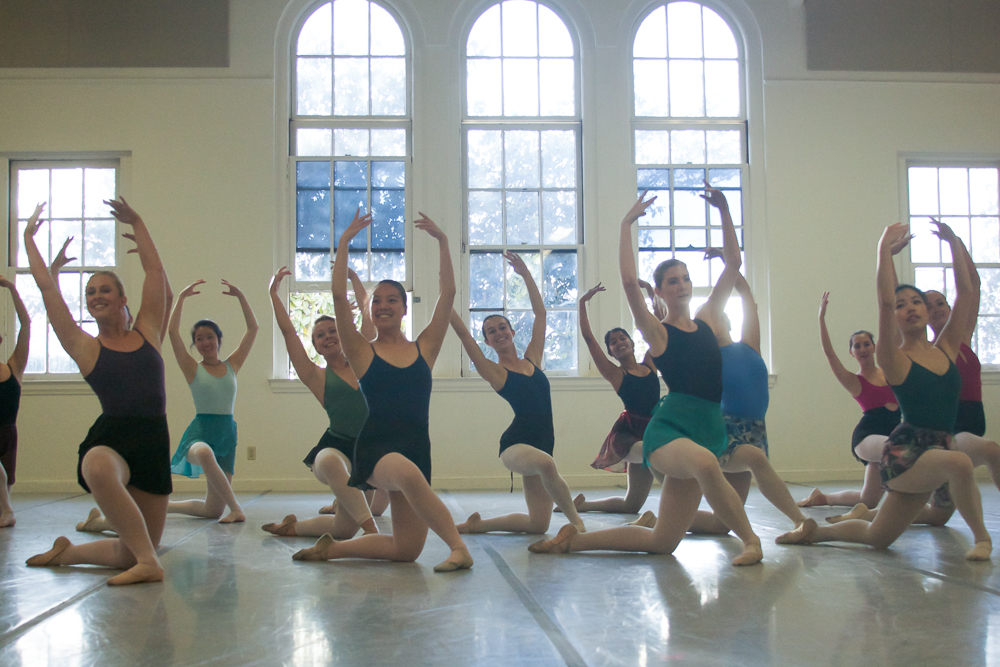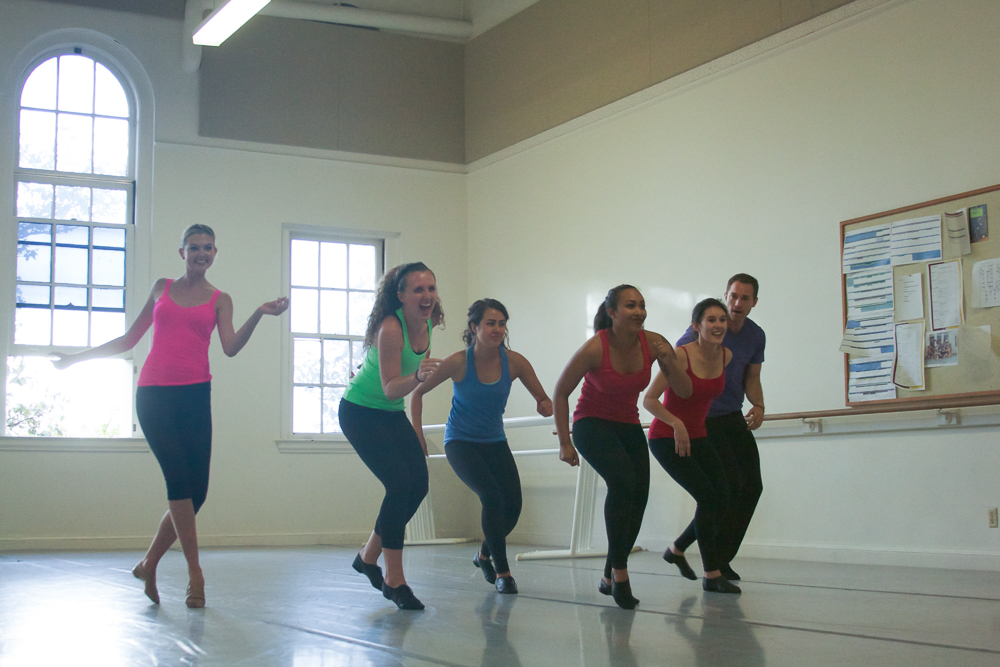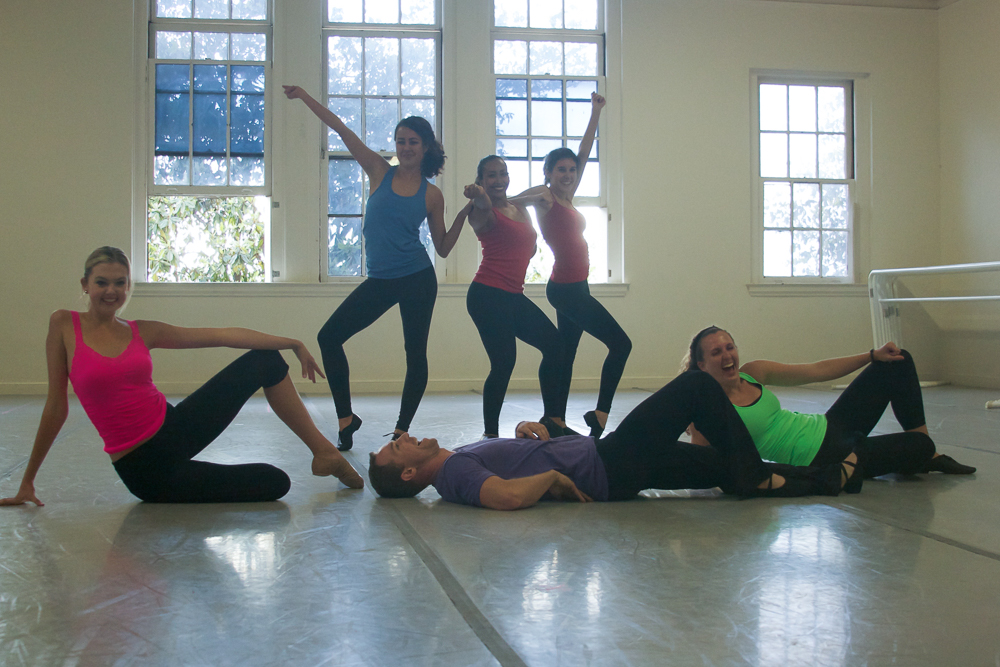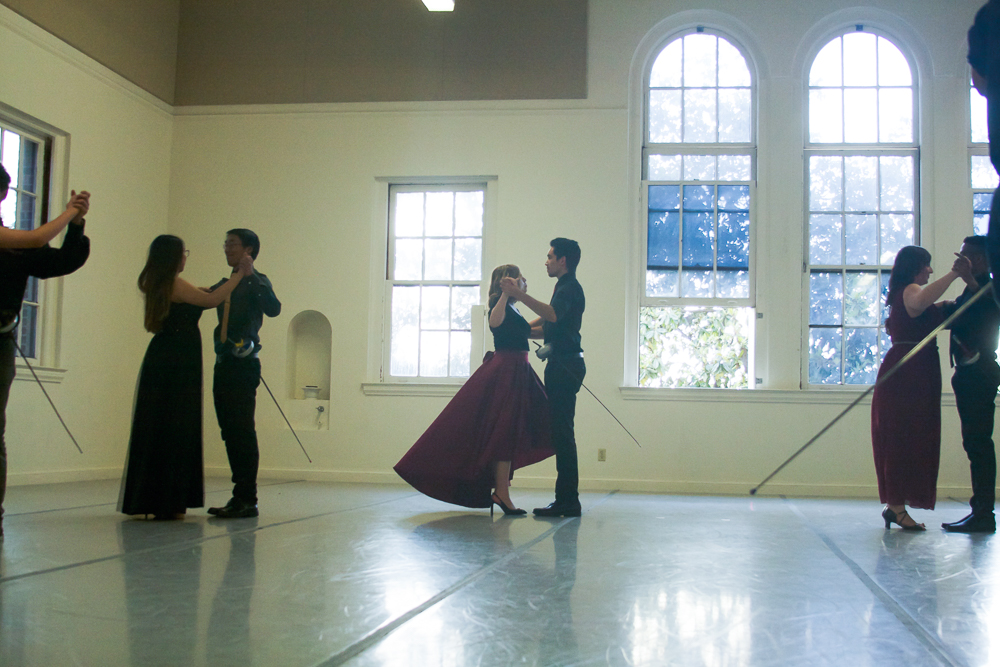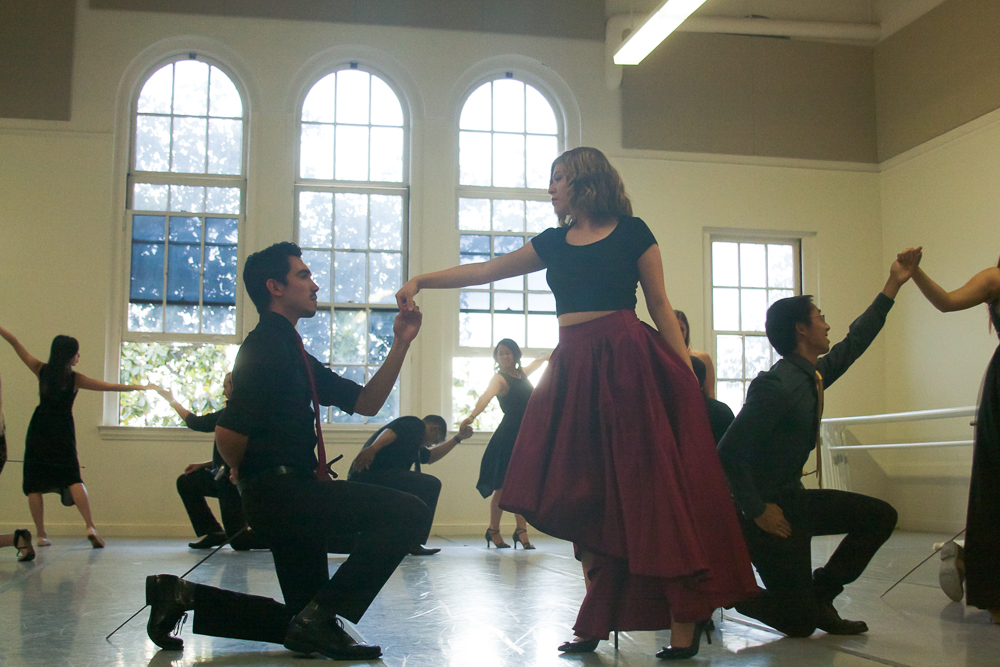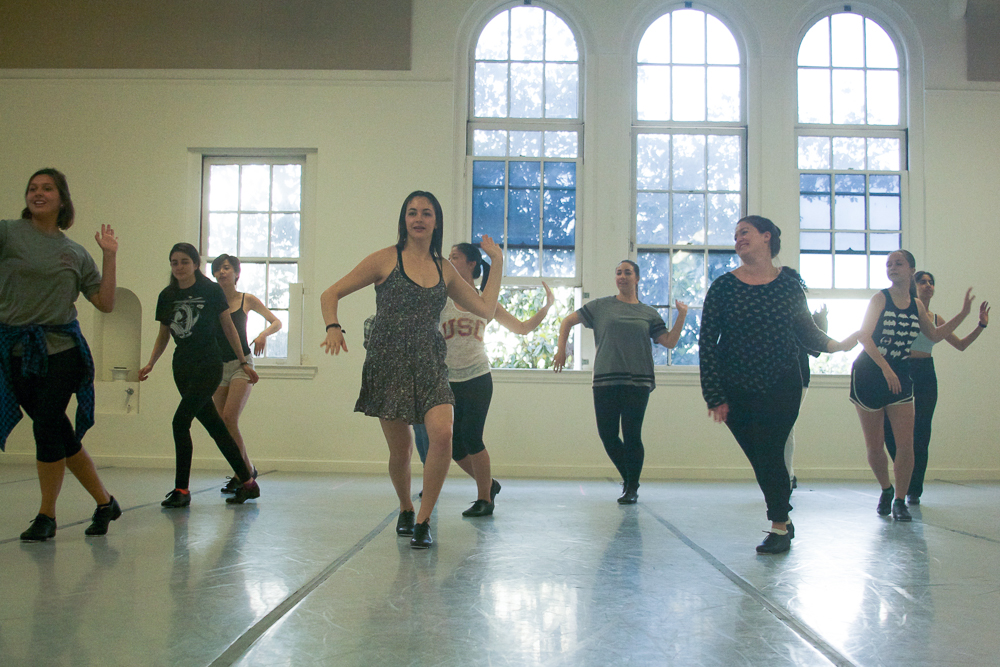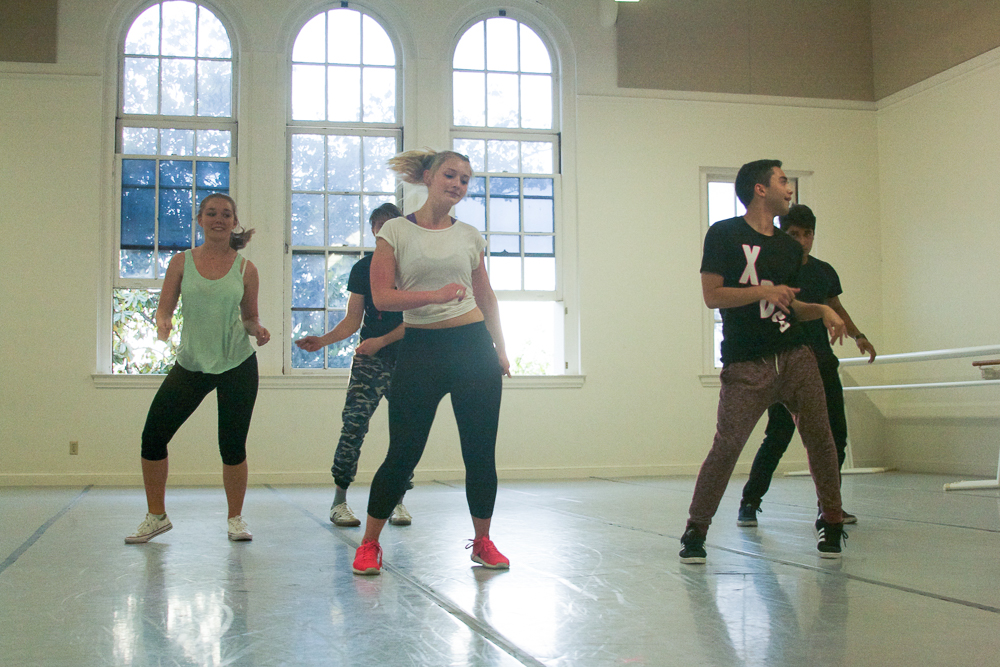 USC Kaufman non-major students perform many different styles during their Elective Experience showcase | Photos by Celine Kiner
The staff and students managed to get everyone involved; the evening concluded in a freestyle session where all audience members and participants could dance with their fellow USC dancers. Just like last semester's showcase, the energy in the room was infectious—viewers could not help but smile as pairs of dancers moved down the line exchanging rhythms.
USC Kaufman BFA student Ardyn Flynt joined in on the fun. "It was kind of mind blowing to see how, regardless of skill level or technical background, the obvious cultural and deep perspective that they were studying the movement came through," she said. "None of the movement felt superficial or placed."
The joy that came through the students' movement was obvious, and had the audience on their feet without difficulty.
"This is what this class is all about," said Durden after his students had finished. "Getting everybody involved, getting them to feel comfortable!"
---
By Celine Kiner