USC Kaufman students will be dancing around the globe this summer
May 15, 2017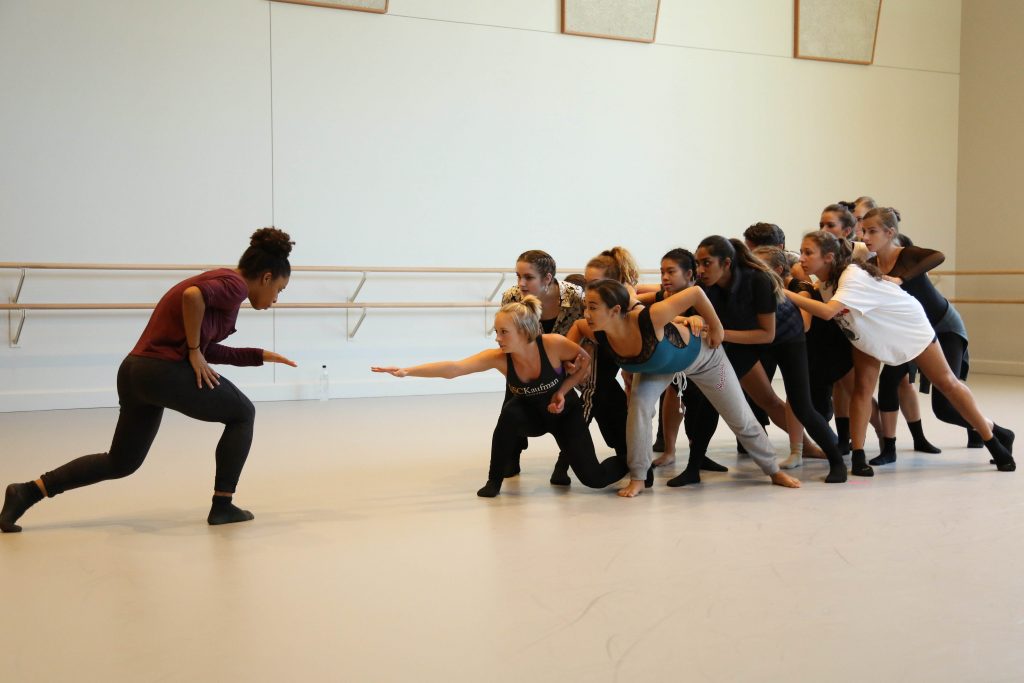 Over the next three months, rising sophomore and junior BFA students of the USC Glorya Kaufman School of Dance will be continuing their dance education in summer intensives, booking professional work and sampling other cultures. The New Movement will take flight as USC Kaufman students travel around the world to learn, educate, and create before returning in the fall.
Summer Intensives
Summer intensive programs will be held on campus this summer by Hubbard Street Dance Chicago, Complexions Contemporary Ballet and GAGA USA professional dance companies, but the opportunities do not end there. While a few USC Kaufman students will attend these intensives at their home base—the Glorya Kaufman International Dance Center—many more will participate a little further north, in San Francisco, at Alonzo King LINES' and San Francisco Conservatory of Dance's intensives, and in Portland at Northwest Dance Project's intensive. Along the East coast, dancers have signed up for Axis Connect's New York (and Los Angeles) intensive, The Ailey School's New York Intensive and Bill T. Jones and Arnie Zane Dance Company's New York intensive. USC Kaufman dancers Whitney Hester, Brendan Evans and Alyssa Allen will travel to Europe to attend the selective Nederlands Dans Theater intensive, which traditionally accepts very few dancers from the United States. One student will travel to Canada to participate in the Banff Center for the Arts Creative Gesture Noetic Project, a four-week program that accepts 25 dancers to study a piece created by Sidi Larbi Cherkaoui, artistic director of the Royal Ballet of Flanders.
"Not only is this program in one of the most beautiful cities in the world, it's also world class contemporary dance training and repertory that I expect will push my dancing to a new level," said BFA sophomore Paulo Hernandez-Farella.
Professional work: Los Angeles to New York and beyond
Many students have secured work in Los Angeles, performing for choreographers such as Andrew Winghart, and supplementing their training with classes in the city's most popular commercial dance studios. Sophomores Stephanie Dai and Aidan Carberry will perform and compete with dance crews: both will dance with Miniotics in events across the country, and Carberry will dance with Poreotics in Qatar. Several students will assist and serve as faculty at dance conventions, including United Spirit Association's nationwide convention.  Others are scheduled to teach and choreograph in their home studios, including The Dallas Conservatory, CC & Company Dance Complex in North Carolina, and Starz Artistic Performing Company in South Carolina.
Rising junior Jordan Johnson will travel to Berlin to observe Christopher Roman's choreographic process with his dance company, Dance On. Texas resident Rebecca Troyak has been commissioned to set her own choreography on Dallas Black Dance Theatre, and North Carolina native Ardyn Flynt will study with dancer Junious Brickhouse, executive director of Urban Artistry Dance Academy in Washington, D.C.
Reaching further: inside and outside movement
Many students' travel plans include more than just dance: multiple USC Kaufman majors and minors will participate in the first ever USC Kaufman Maymester, which will take them to Paris to study arts and culture. Flynt will join the USC Price School of Public Policy for a Maymester trip, where she will study NGOs in New York and Washington, D.C., in between her summer dance studies. Johnson will visit Southeast Asia for humanitarian work, and Jessica Muszynski will take a class or two during her travels to Egypt, Israel and China.
One student will utilize the power of movement on bodies other than their own: Brianna Mims' nonprofit organization, Sarah's Foundation, Inc., will use movement therapy in outreach programs to help coping mechanisms from traumatic experiences.
"Understanding that movement can tap into the part of the brain that holds dissociated memories means it has the process of eliminating coping mechanisms," Mims explained.
Sarah's Foundation will host workshops at Union Rescue Mission and a Juvenile Hall facility in Los Angeles, using movement therapy techniques for children and adults.
---
By Celine Kiner