Vice Dean Jodie Gates abroad this summer
July 19, 2018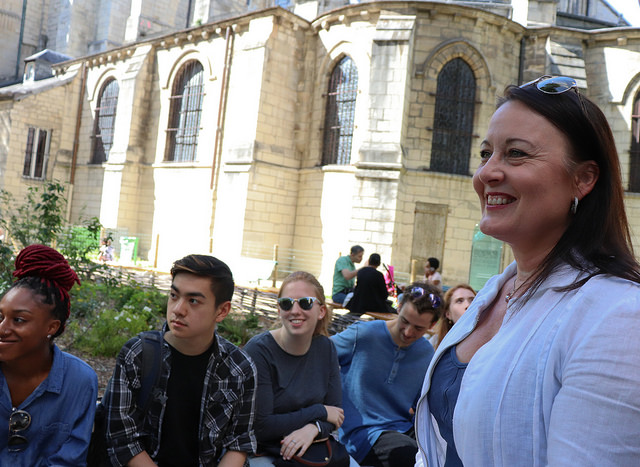 Vice Dean Jodie Gates is not quite taking her summer vacation; though she is leaving Los Angeles, she has been traveling all over the world. In addition to facilitating several events at USC Kaufman this summer, here are just a few things from her summer itinerary.
May 18 | Laguna Dance Festival Gala – Laguna Beach, CA
In addition to being the Vice Dean at USC Kaufman, Gates is the Founder and Artistic Director of the Laguna Dance Festival. At the beginning of the summer, USC Kaufman students not only helped produce the festival's spring gala, but also choreographed and performed at the event. Gates was incredibly proud of their work. "Their professionalism and remarkable talents are limitless," she said.
June 10 – June 20 | Victorian College of the Arts Dance Review 2018 – Melbourne, Australia
The dance program at the University of Melbourne is nationally recognized in Australia, and has received much acclaim for the development of local dance-makers for the last 20 years. A highlight for students was the key contribution of external expertise in the delivery of teaching, as well as the networks it gave them within the field.  In addition, the program has been supportive of many independent choreographers, providing them with opportunities to teach and choreograph with students.
The review was put together as a means to begin overhauling the curriculum in terms of content, delivery and management. Along with four other, dancers, professors and administrators, Vice Dean Gates was asked to participate as a panel member for 2018.
"I am deeply honored to have been asked to serve as an external reviewer for the dance program. Creating substantial international relationships with like-minded colleagues who have a deep knowledge of contemporary thinking was an invaluable experience," said Vice Dean Gates.
July 8 – July 21 | Higher Education Resource Services (HERS) Institute – Bryn Mawr, PA
In July, Vice Dean Gates participated in the HERS Institute at Bryn Mawr College. The HERS Institute is one of the most compelling leadership development opportunities in higher education. All participants experience transformational curriculum and have a chance to shape the institute to meet their unique professional needs. Prior to the institute, participants start exploring the three-pronged leadership development model by completing reading materials and other assignments to determine what matters most to them and their institutions. Additionally, the readings and assignments allow participants to consider how they may positively lead and influence higher education. For the closing ceremony of the HERS Institute, three USC Kaufman students will be performing.
---
By Jason Davenport & Cecile Oreste