USC Kaufman alumna Alyssa Allen joins Hubbard Street Dance Chicago
October 9, 2019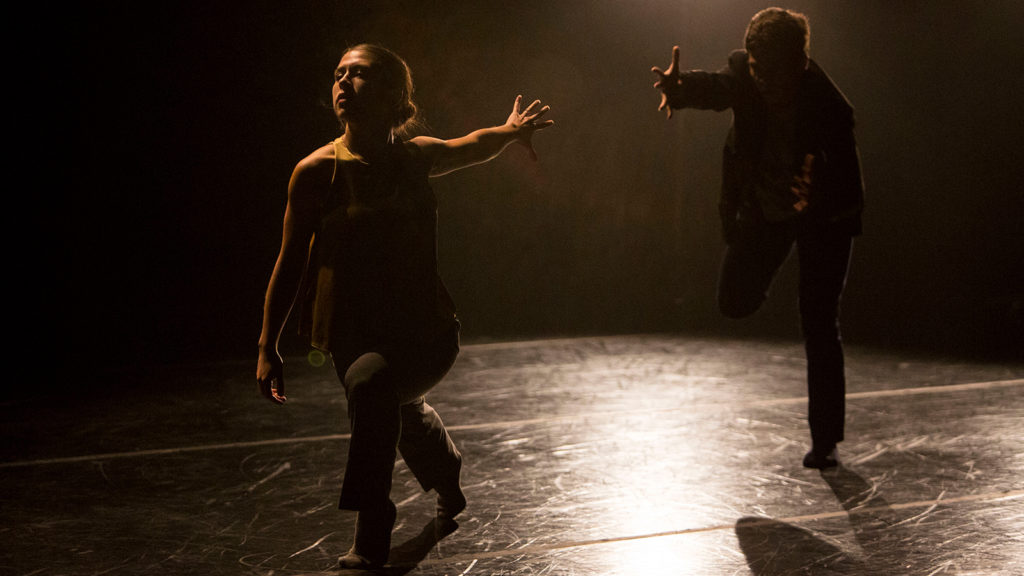 USC Glorya Kaufman School of Dance alumna Alyssa Allen (BFA '19) will join Hubbard Street Dance Chicago as a company member. Next month, the Gardena, Calif. native will relocate to Chicago and start rehearsing with the company, which is now celebrating its 42nd season.
While at USC Kaufman, Allen was featured in several repertory works. She also performed at the 2019 Academy of Country Music Awards show, the 2018 World Choreography Awards and in a Billie Eilish music video, among others. In addition, she was featured on the September 2018 cover of Dance Spirit Magazine along with USC Kaufman students Jake Tribus (BFA '20) and Simrin Player (BFA '21).
Truly a special artist
"We are incredibly proud to announce that Alyssa will be joining Hubbard Street Dance Chicago as a company member. She is truly a special artist, with an inquisitive mind and a strong background in multiple techniques. Her hybrid training at USC Kaufman will be an asset as she begins her professional career. We can't wait to see her grow and perform in the near future," said Hubbard Street Dance Chicago's Artistic Director Glenn Edgerton and USC Kaufman's Vice Dean and Artistic Director Jodie Gates.
According to Allen, "I've always loved Hubbard from an audience perspective and summer intensive attendee. Now, I have the opportunity to fall in love with dance inside the company. I'm so grateful. If it weren't for the encouragement from faculty at USC Kaufman, friends and family, I would not have had the confidence to believe in myself. I'm here because my community supported my dreams."
A history of collaboration
Gates and Edgerton have a long history, first working as dance partners in The Joffrey Ballet and supporting each other through their profound careers as leaders in the dance field. USC Kaufman has collaborated with Hubbard Street Dance Chicago since the school first opened its doors to students. Edgerton taught master classes to Allen and her fellow classmates during their freshman year at USC Kaufman. Hubbard Street Dance Chicago hosted its summer intensive at the Glorya Kaufman International Dance Center. Gates has also taught master classes at Hubbard Street Dance Chicago. For more information, please visit hubbardstreetdance.com.