BFA students on creating a new work with Doug Varone
April 5, 2022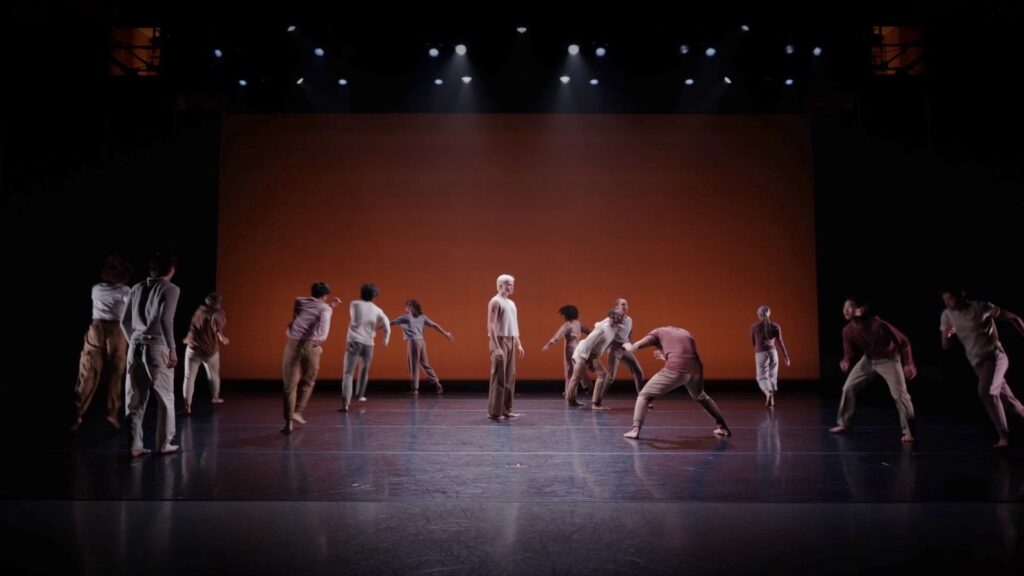 This semester, Artist in Residence Doug Varone worked with members of the Class of 2024 to create a new work. The students will perform this piece titled the momentum of memory at the Wallis Annenberg Center for the Performing Arts on April 21-23, 2022.
Working with Varone
Members of the Class of 2024 began rehearsals with Varone in January of this year, dancing to a score by New York-based composer David Lang. Varone worked closely with the students, trusting and pulling inspiration from them.
"I want to thank Doug for being so vulnerable and so open to share his process, how he works, and his love and care for his work," Jada Vaughan (BFA '24) said. "It made me want to care even more and want to present and make him proud."
According to Anja Tempel (BFA '24), Varone focused on continuity and structure in his storytelling, which was reflected in his rehearsals.
"Doug's rehearsals challenged my endurance and stamina because of the way he structures his work. He focused on doing parts over and over again to see how they connected," Tempel said. "It was about continuity, and in the repetition I realized I had to keep applying the notes and corrections he gave us, which forced me to stay in tune with the process."
The process
Varone created this piece around the students and who they are as artists. He began the process by asking the BFA students to create their own movement phrases. He then took this movement and set structure and music to it.
"Doug gave us a set of words that we would create gestures to, which were open to interpretation," Jonacy Montero (BFA '24) said. "We built those sequences in groups and with partners and experimented with that. From building those phrases, we just started connecting pieces to the music."
This piece was a collaborative effort between Varone and the students. Vaughan described the process as intricate, comprehensive and vulnerable. Earlier this semester, the students had the opportunity to perform the work via livestream when USC Visions and Voices and USC Kaufman collaborated to present Doug Varone and Dancers. They will perform the momentum of memory again for a live audience at the USC Kaufman Debut at The Wallis.
The USC Kaufman Debut at The Wallis will take place April 21-23, 2022. Buy tickets today!
USC Kaufman Artists in Residence are supported in part through generous funding from The Choi Family Artists in Residence Fund. Additional production support provided by a generous gift from Katherine and James Lau. This performance of Minus 16 is supported in part by Renae Williams Niles and Gregory Niles. 
---
By Hannah Doerr