Student Blog: Choreographers and Composers 2023 crafts a tale of collaboration
August 30, 2023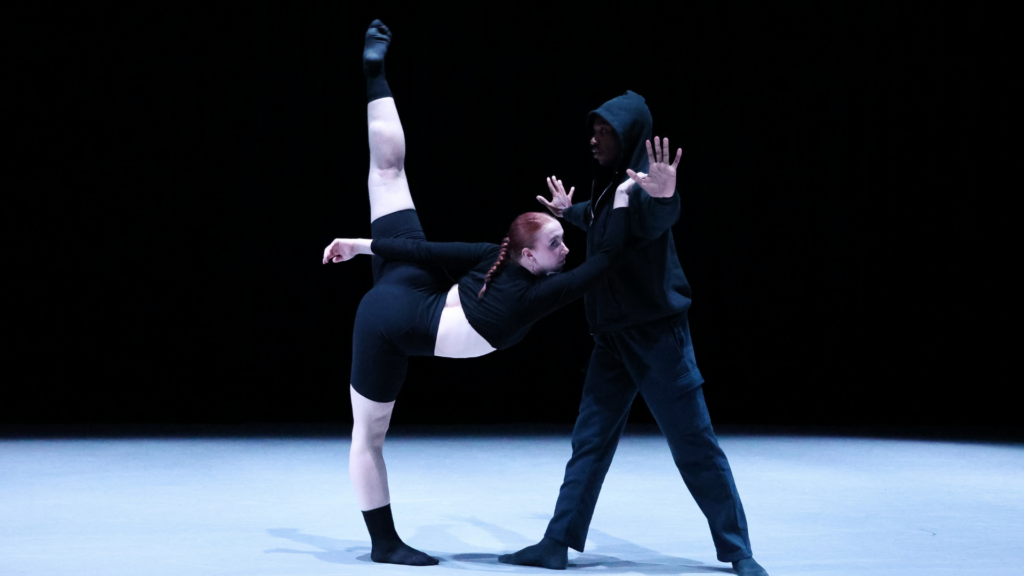 Shea Hancock (BFA '25) recounts her experience collaborating with fellow artists for the Choreographers and Composers 2023 performance.
My name is Shea Hancock, and I am a current third-year BFA student at USC Glorya Kaufman School of Dance. Something that drew me to this program was the push for chances to collaborate with other students across the university. Last semester, my cohort participated in Choreographers and Composers, a collaborative process between the classical composers and music production majors from the USC Thornton School of Music and the BFA students, that takes place in the spring semester of our second-year.
Choreographers and Composers
We were split up into nine groups of either two or three dancers, each assigned to one composer. The choreographers and composers worked together to create pieces extending between five to eight minutes in length. The class was facilitated by Associate Professor of Practice Jennifer Lott, who spearheaded the creative and collaborative process overall. She gave us the opportunity to listen to previous works by our composers and note whose music we connected with the most.
I had the pleasure of collaborating with fellow choreographer Xavier Williams and music production major Ashley Fulton. Throughout the experience, we met to build on ideas for the process, which we then added to a vision board. Meetings between Xavier, Ashley and me consisted of thinking about a cohesive storyline, sharing poetry that we had written based upon our individual connections to the concept as well as thinking about how we best wished to convey all of these elements through our movement and music.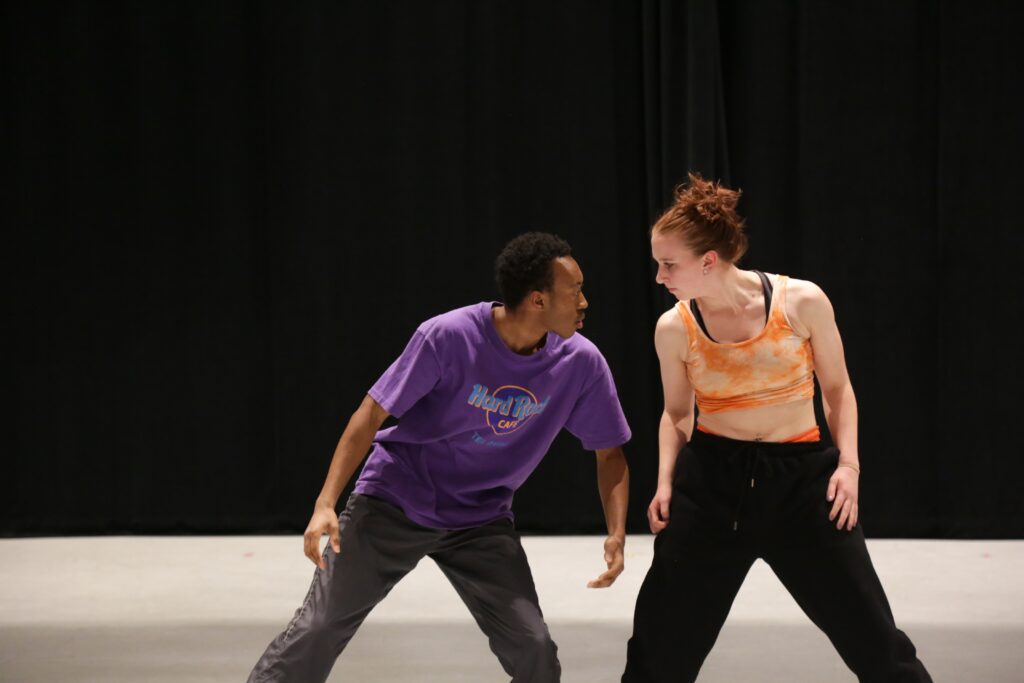 One of the only duos, Xavier and I challenged each other to think of different ways to utilize the space. We created solos on one another, had moments of unison, dabbled in a mirroring section over and above some partner work. Taking it a step further, to complement our concept, we had a moment in the piece where we swapped costumes.
The Collaborative and Artistic Tools
As a class, we were given many resources to help see our visions come to life in the space. Professor Lott provided us with different choreographic techniques and methods to cultivate ideas for a longer work. Many of us had never had the opportunity to dive into such prolonged processes. We also had the opportunity to meet with our incredible Costume Coordinator Kathryn Poppen to take a look into USC Kaufman's costume archives and search for pieces that would represent our work well.
We were then able to meet with Production Coordinator Savannah Harrow to set lighting cues for our pieces. In our other composition shows — such as Fresh Sesh and our Sophomore Composition Showcase — we were able to show our work as dancers and choreographers, but this was the first show where we were able to fully curate a show, inclusive of dance, choreography, music, lighting, and costumes.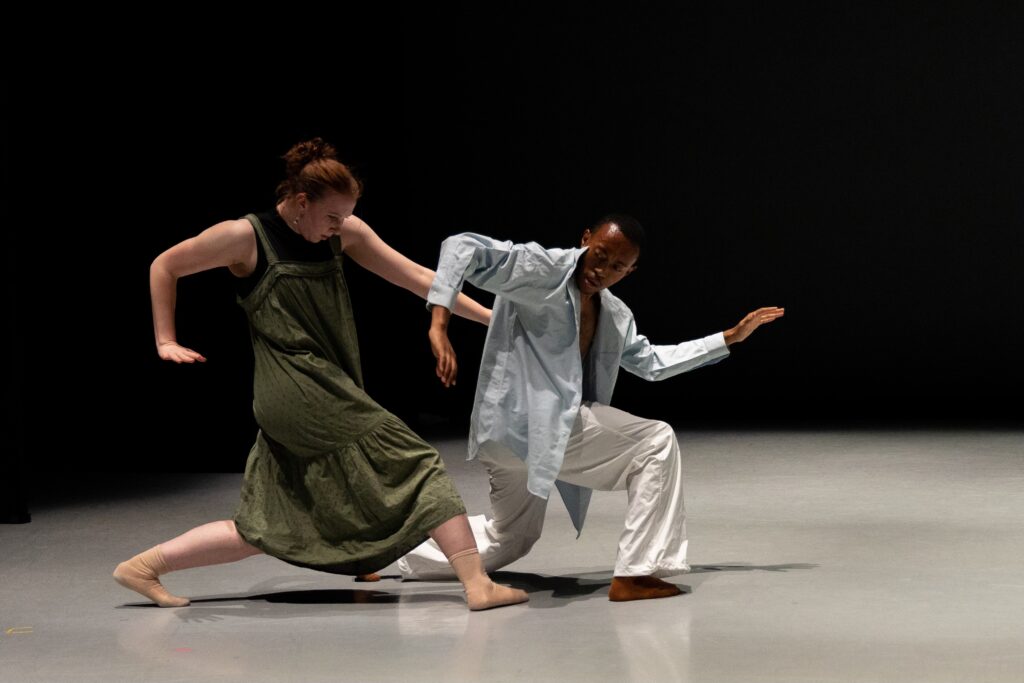 The Performance
I am so proud of the art that we were able to create together, namely Things Left (Un)filled. Watching all of my classmates and composers create works that they felt truly represented them brought me so much joy. Although this show is the only mandated chance for collaboration within the program, I — along with others within my cohort — am already so inspired to continue to partake in similar collaborative processes over the rest of our time here at USC, as well as throughout our careers beyond.
---
By Shea Hancock (BFA '25)