Donor Profile: Meet Joan E. Herman and Richard Rasiej
March 12, 2019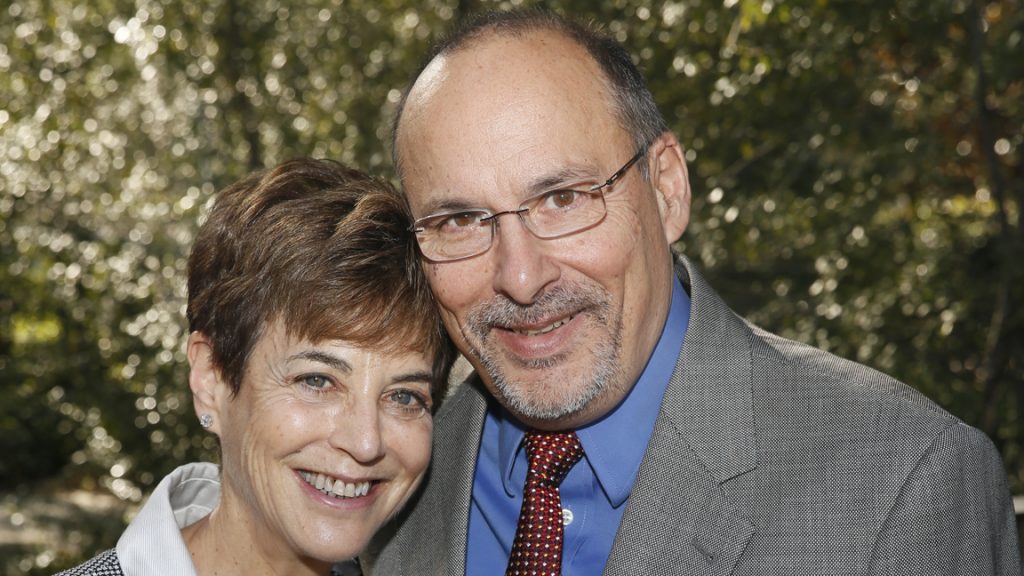 Joan E. Herman and her husband Richard Rasiej, both strong advocates for education and the arts, have been supporting USC Kaufman since the very beginning. Before construction on the Glorya Kaufman International Dance Center was even completed, the couple had pledged support to name The Joan E. Herman and Richard Rasiej Dressing Room in the new state of the art facility. And just a few short months later, the couple joined the school's exclusive Founder's Circle when they established The Joan E. Herman and Richard Rasiej Endowed Dance Scholarship. In addition to their support of USC Kaufman, the couple also gives generously to USC Rossier School of Education. Joan is President and CEO of Herman & Associates LLC, a healthcare and management consulting firm that she founded in 2008. Richard is President and CEO of Just-in-Time Math LLC.
USC Kaufman Director of Advancement Patrick Leder-Morrow recently sat down with Joan to discuss her interest in dance, as well as her and Richard's involvement at USC Kaufman:
When did you develop your interest in dance?
I started dancing at the age of five, and danced seriously until a problem with my back ended my career in my late teens. So I have a lifelong love of dance.
How did you first become involved with USC Kaufman?
We were interested in USC Kaufman from the first time we heard about it from Glorya Kaufman. The idea of having a world-class dance school within a top university such as USC was wonderful. I was particularly interested, since I had a lot of pushback from my father about pursuing dance versus getting a college degree. Back in my day, the options were not robust. My dad considered Juilliard too limited to the arts. Other dance programs within universities were generally not at top tier schools or were not in cities with a vibrant dance scene. Having a top-quality dance program at USC was an exciting idea.
Once we saw the first performance at the opening dinner event and saw the quality of the students, we knew we needed to support USC Kaufman.
What is your most memorable USC Kaufman experience?
The recent Director's Showcase performance in February that previewed the students' appearance at The Joyce was exceptional. The quality of the program–both dancers and choreographers–was terrific. It made us so glad we were helping support the school.
In your opinion, what makes USC Kaufman shine in comparison to other dance conservatories/college dance programs?
It combines a top-notch program with the resources of a top-tier university in a city with a vibrant dance scene. That is really rare. Also the way USC Kaufman's curriculum is structured helps the students to develop not just technically, but as well-rounded artists. It encourages them to study other things (perhaps related fields in the arts or totally different subjects), and it leverages all the other strong arts programs of the university, with the production of West Side Story being one tangible example.
What inspires you to support the arts and dance specifically?
My love of dance, first. Then, my personal knowledge of how studying dance positively impacted my life in so many ways. Even when I could no longer dance, the discipline and focus that I got from my dance training, plus the ability to put oneself out there when performing, were invaluable to me.
---
USC Glorya Kaufman School of Dance wishes to express its gratitude to Joan and Richard for their continued support. If you are interested in learning more about how you can support student scholarships or other programs at USC Kaufman, please contact Patrick Leder-Morrow, Director of Advancement at 213-821-8916, or pmorrow@usc.edu, or visit kaufman.usc.edu/support.