USC Kaufman faculty member joins the creative team for the Broadway-bound Soul Train musical
September 9, 2019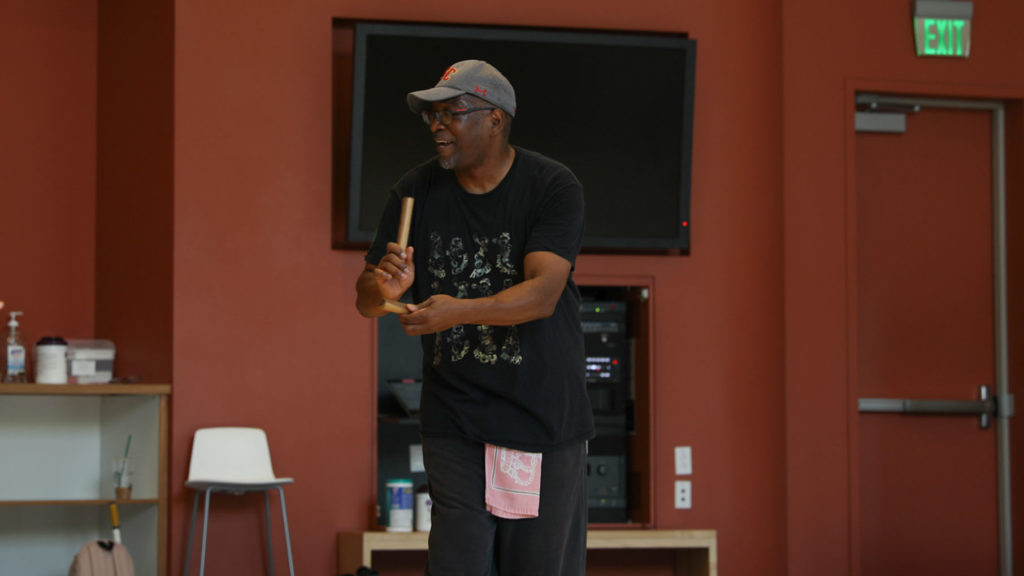 USC Glorya Kaufman School of Dance faculty member E. Moncell Durden is preparing to bring his talents and knowledge of Afro-Diasporic dance to the East Coast. On August 20, 2019 he announced via Instagram that he has joined the creative team as a dance consultant for the Soul Train musical.
Inspired by the series created in 1971, Soul Train will tell the personal story of host Don Cornelius. Through more than 20 classic songs from the era, it will follow Cornelius as he constructs the iconic show. The production looks to open on Broadway in 2021—just in time for the series' 50th anniversary.
"So honored to play a position for this amazing collective of history makers and heritage preservers," Durden wrote.
Durden is an Assistant Professor of Practice at USC Kaufman, where he teaches a variety of classes including Hip-Hop Don't Stop: Exploring Black Vernacular Dance, African American Dance and Origins of Jazz Dance. Additionally, he is a choreographer, ethnographer, historian and author. He teaches practical and theoretical classes in the U.S. and abroad and is an expert in locking, house, hip-hop, authentic jazz and party dances from 1900 to the present.
On this project, Durden joins Tony-nominated playwright Dominique Morisseau (writer), Kamilah Forbes (director), and Tony nominee Camille A. Brown (choreographer). Four-time Grammy Award winner Ahmir "Questlove" Thompson will serve as executive producer.
For more information, visit Broadway.com.
---
By Sara Silberman