USC Kaufman hosts second hip-hop education summit
February 15, 2018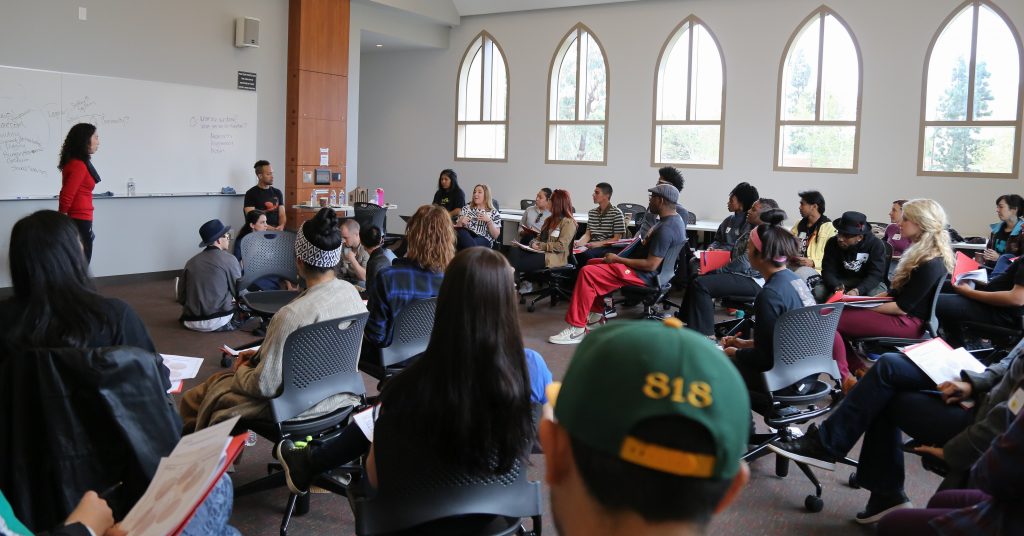 This March, USC Kaufman will again host The Cypher, a hip-hop education summit that gathers both educators and dancers for an in-depth discussion about hip-hop in the classroom. Organized by faculty member Tiffany Bong—with support from professors E. Moncell Durden and d. Sabela Grimes—the two-day conference begins with a session for invited guests on March 3, 2018 and opens to all registrants on March 4.
The conference will focus on pedagogy, practice, and philosophy; it aims to understand the value of the hip-hop community and its translation to a studio setting within an educational institution. Traditionally a street dance form, hip-hop has made its way into conservatory curriculum. Bong and her colleagues want to ensure that they can maintain cultural practices, as well as leaving room for the form's evolution.
"This year, Saturday is invite-only for current practitioners in the field, both in and out of the university setting," said Bong. "Teaching goes on everywhere, especially in this culture."
Anthony Denaro, M.F.A., also known as YNOT and senior vice president of the renowned Rock Steady Crew, will contribute to the conference following a two-week residency with BFA students.
"YNOT is perfect for bridging the gap between hip-hop and academia," Bong said. "He just finished up his masters' degree; his role is to really bring his artistry and his multidisciplinary approach to the students here."
USC Kaufman BFA students will attend the second half of the Saturday program, in order to represent a younger generation. Sunday's schedule will be open to the public, featuring current and aspiring practitioners and focusing more on the movement.
"We're taking moments to present and moments to digest, said Bong. "We'll exchange ideas but also build on them. It's exciting, daunting, and there's no right way to do it, but the form will always be changing."
View the daily schedule and register for The Cypher here.
---