Findlay McConnell dances on tour with Tate McRae
August 22, 2022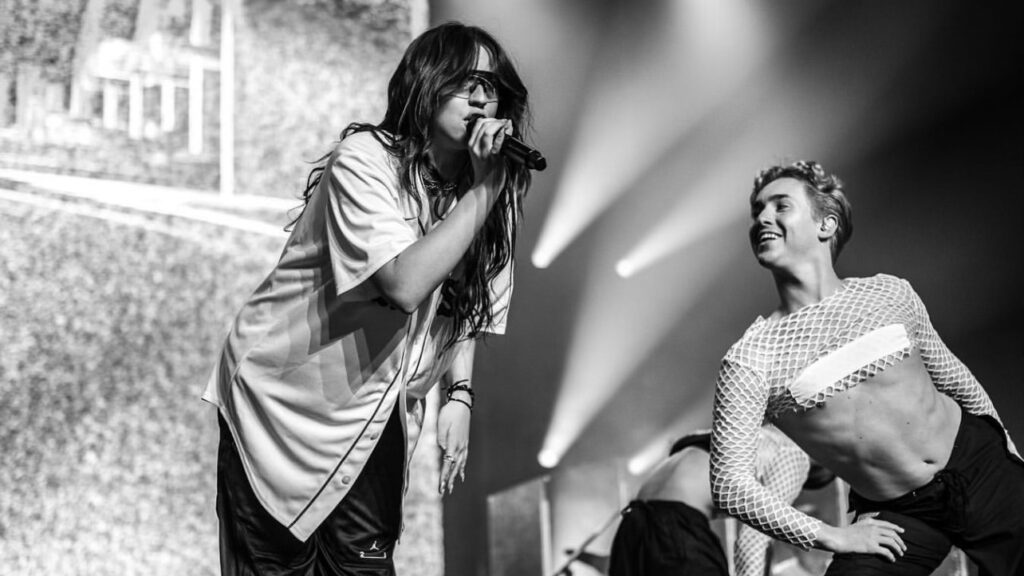 Over the past year, Findlay McConnell (BFA '23) went on three tours with singer and dancer Tate McRae. The first tour was with iHeartRadio's Jingle Ball in December 2021. This past summer, McConnell danced with McRae on her UK tour and her Australia/New Zealand tour.
The Jingle Ball tour overlapped with finals at USC, but the faculty and staff at USC Kaufman were accommodating and supportive. McConnell was able to finish his coursework for the semester online and over Zoom. Luckily, the timing worked out so that none of the three tours coincided with USC Kaufman performances. McConnell even received school credit for going on tour and living his dream.
The process
Each tour began with about a week of rehearsals in Los Angeles. McConnell explained that the dancers usually rehearsed for a day or two by themselves before McRae joined them.
"Tate doesn't need a lot of time. She started as a dancer and picks up choreography really quickly," McConnell said. "Every choreographer is shocked that it takes Tate only like an hour to learn a number."
Each show has 10-15 songs, and the dancers perform with McRae in more than half of them. McConnell said that McRae chooses which songs she wants dancers for, then lets the choreographers run with their vision. But, like with any performance, things get tweaked along the way.
According to McConnell, they learn three to four versions of each song, with slight variations to account for venue differences. All the dancers need to be flexible on tour. During their UK tour, the stage at Wembley Stadium had a 150 foot walkway. McConnell said they added a new set of choreography to incorporate the walkway into the performance.
"Usually we try to learn all the versions before going on tour. We're good about having enough rehearsal time," McConnell said. "But we always make little tweaks as we go. In Dublin, our venue's stage was extremely small, with barely enough room for the three of us [dancers]. During sound check, the dancers had permission, and we were altering choreo ourselves just to make it work."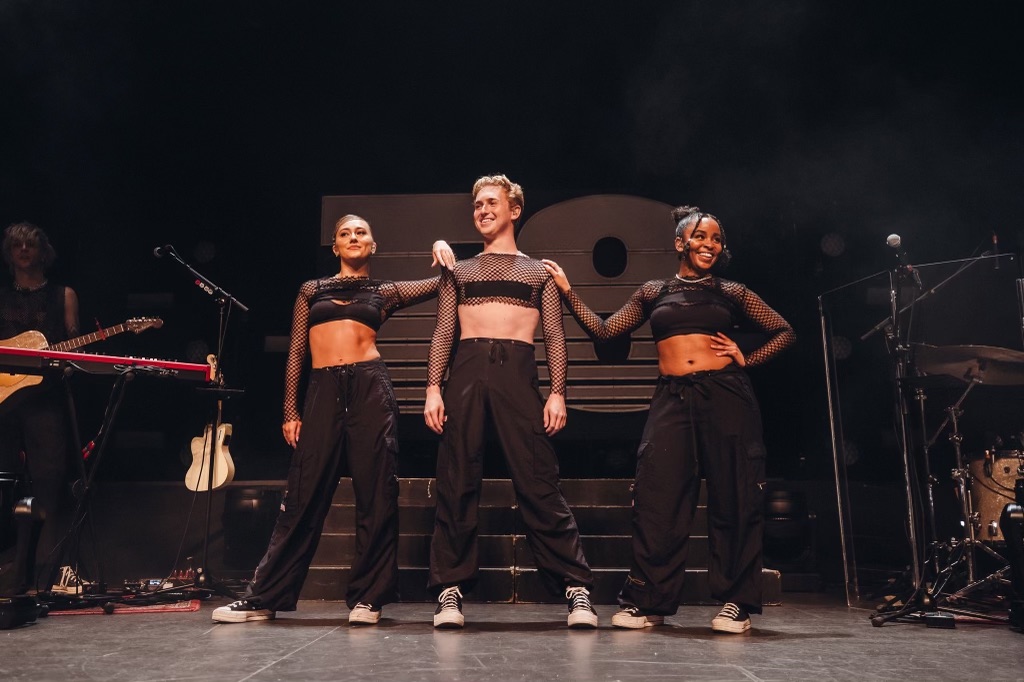 An exciting performance experience
McConnell talked about the differences between typical concert dance performances and dancing with an artist live on tour.
"There's definitely a different aspect when you're engaging with the crowd. Dancing with Tate, it's like you're hyping up the audience," McConnell said. "They're fully talking to you, they'll hold up signs, they'll hold up their phones. It's fun to interact with them."
According to McConnell, the dancers had some freedom to interact with the audience members during performances.
"The choreographers trust us, and will say, 'now you're going to walk over here, and you can have a moment here.' They'll give us counts for how long, and tell us the vibe, but they will let us make our own choices," McConnell said.
The reality of touring
McConnell has had so much fun performing with McRae on tour.
"I like the adventure. The spontaneity of it, the different venues, the fact that you're traveling the world. I like how fun it is and where it can take you," McConnell said.
He emphasized the excitement of traveling, while adding that it can be difficult, especially on your body.
"There are some days when you want to lie in bed all day and not talk to anyone, but the pros so outweigh the cons. So what if you're sore and tired, you're traveling the world and doing what you love. No complaints," McConnell said.
While the tours are busy, and they are sometimes performing several nights in a row, McConnell and the dancers still found time to sightsee.
"We had a day off in Sydney and we did the touristy stuff. Me and the dancers went to see the Sydney Opera House, and we went to a wildlife sanctuary to pet baby kangaroos," McConnell said. "It's fun when you have days of normalcy as well."
How USC Kaufman helped prepare McConnell
McConnell talked about how the rigor of training at USC Kaufman helped prepare his body for going on tour. Last semester, McConnell performed in Minus 16 by Ohad Naharin, a 32 minute-long number. The rehearsals for this piece helped build up McConnell's cardio stamina.
"All styles of dance help all styles of dance, so my Kaufman training definitely helped me to perform and take care of my body," McConnell said. "All the knowledge I gained from Kaufman about our bodies and how to take care of them was tremendously helpful. Especially what to do when you're changing climates, or if you don't have the proper space to workout."
McConnell traveled across many time zones and climates, in Australia it was winter in July, and he had to be smart about taking care of his body. Fortunately, his time at USC Kaufman taught him how to be responsible with his health.
McConell has worked with McRae on several other projects, including music videos for "bad ones," "she's all i wanna be," and her live performance on Jimmy Fallon. Recently, McConnell was featured on Dance Magazine about his experience touring with McRae. He said there are a few more things he will be working on with her in the coming months, so stay tuned!
---
By Hannah Doerr