Student Spotlight: Helen Gratch
November 9, 2015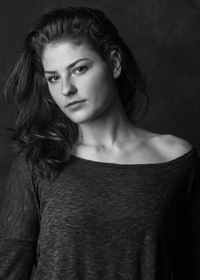 Originally from Evanston, IL, Helen possesses a uniquely charismatic smoothness that translates to all styles, although she specializes in jazz. Before joining USC Kaufman as a BFA student, she studied at Ruth Page and The Chicago Academy for the Arts. As a part of our inaugural class, she is prepared to take on a new adventure.
 "I feel like a true pioneer."
Learn more about Helen in her Q&A profile.