USC Kaufman students and alumni perform with ISHIDA Dance Company
February 4, 2020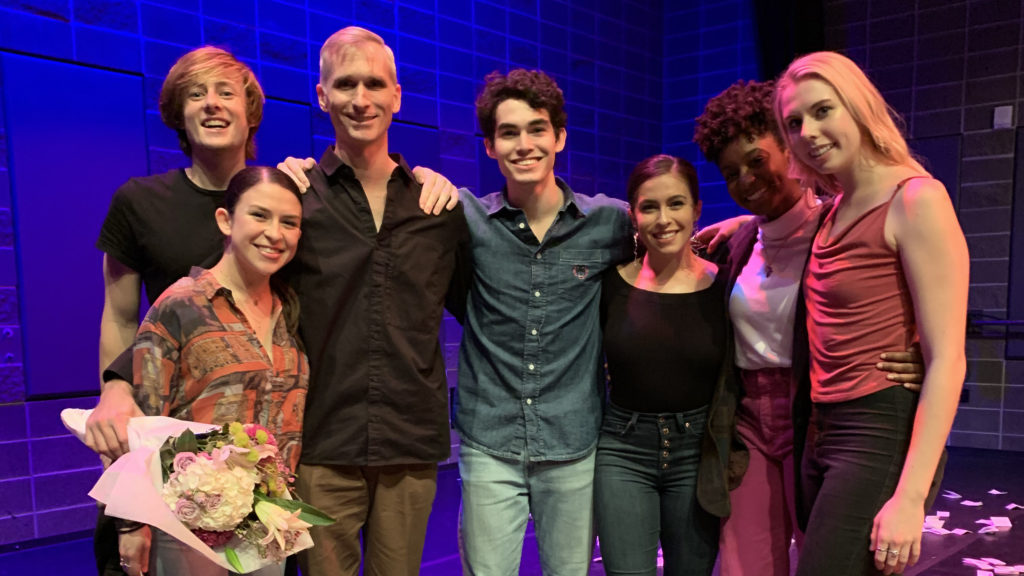 This January, six students and alumni from the USC Glorya Kaufman School of Dance took the stage in Austin, Texas for ISHIDA Dance Company's debut performances. The company danced five new works choreographed by the company's founder, Brett Ishida, as well as a world premiere commissioned piece by Owen Belton. Two of the pieces were excerpts for a full-length work which will premiere in Austin later in 2020 called "dream of black you come roaming." The performances also included a commissioned work, "Entanglement in C Minor," by USC Kaufman faculty member and artistic advisor to ISHIDA, Bruce McCormick.
The students and alumni involved— Alyssa Allen (BFA '19), Trevor Daw (BFA '19), Simrin Player (BFA '21), Rae Srivastava (BFA '20), Amaria Stern (BFA '20) and Kaylin Sturtevant (BFA '20)— were connected with ISHIDA through McCormick, who danced alongside Ishida with Les Grands Ballets Canadiens in the late 1990s.
"The USC Kaufman training in ballet, contemporary, hip-hop and composition prepared them beautifully for their experience with ISHIDA," he said. "Brett and the rest of the dancers were thoroughly impressed by the technique, artistry and professionalism of our dancers. The Austin audience was blown away by the level of talent that they brought to the performances."
Performing alongside professionals
Throughout this process, USC Kaufman students and alumni rehearsed and performed alongside professional dancers from a wide range of companies. These included Alonzo King LINES Ballet, Houston Ballet, Texas Ballet Theatre and Hubbard Street Dance Chicago, where Allen is now a company member.
"Working in a professional atmosphere with such high-caliber dancers made me grateful for my training up to date. I felt very prepared both physically and mentally throughout the process," said Sturtevant. "My experience with Brett included an emphasis on exploration, curiosity and openness. This came somewhat naturally since I have exercised these qualities frequently at USC Kaufman."
Ishida spoke about bringing USC Kaufman students and alumni, such as Sturtevant, into that process.
"It was wonderful," she said. "The dancers from the USC Kaufman program are talented and easy to work with. Collaboration and kindness are fundamental to how I work and in what ISHIDA's trying to promote in the community. The work I create encourages introspection and empathy—to be more accepting of ourselves and others. Thus, a big part of my creative process is to build community with and among the dancers. That seemed to fit the USC Kaufman dancers really well. I found the USC Kaufman students and alumni are not just good dancers, but truly good people."
Looking to the future
As for the future, Ishida hopes her projects will continue to include USC Kaufman dancers.
"I found the USC Kaufman students to be at least equal in caliber to dancers in many well-regarded established companies," she said. "I like that they are trained both classically and with a variety of contemporary dance repertoire, making them extremely versatile. Any shortcomings in experience, they more than made up for in talent, great attitude and ability to learn rep quickly. In the future, I hope to find more opportunities to work with the talented faculty and dancers from this unique program, which is arguably the best in the nation."
---