Student Spotlight: Mark Daftari
January 4, 2016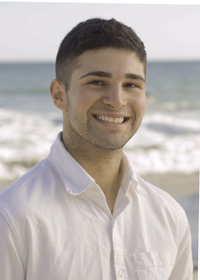 For BFA freshman Mark Daftari, powerful choreography is that which has impact on both the audience and the dancers.  As part of the inaugural class, Mark hopes to continue his creative work.
"To be a part of USC Kaufman's inaugural class means that we have the opportunity to create something so special in the dance world. Who knows what that new movement will be, but I can feel it coming. As I've witnessed so far, this group of dancers seem like they have something special to bring to the table. These next four years will be exciting and intense. Get ready!"
Find out more in Mark Daftari's Q & A profile.