Glorya Kaufman endows new fund to support student scholarships
January 31, 2019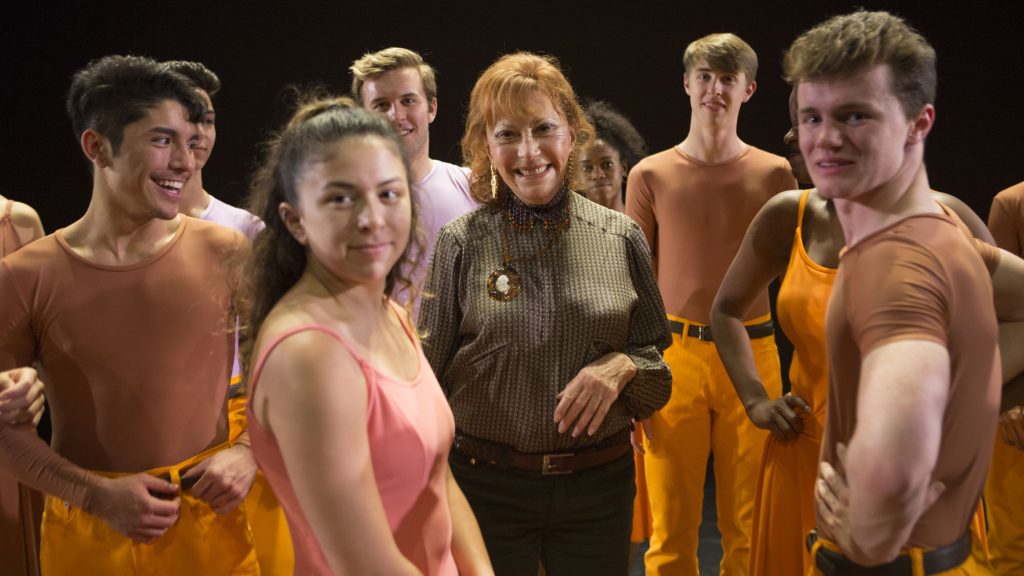 Glorya Kaufman's commitment to dance is no secret. From universities to performing arts venues nationwide, her philanthropic gestures have supported institutions in the dance community for years. This year, she continues her support of the USC Glorya Kaufman School of Dance with a new gift of tuition scholarships for BFA students. The scholarships will be awarded beginning in the fall of 2019.
A commitment to dance
Mrs. Kaufman's new gift will provide tuition scholarships to a total of eight students, two per class, at USC Kaufman. The award will be distributed according to need-based and merit-based criteria, and will support Mrs. Kaufman's desire to ensure that the cost of a university education does not present an obstacle to ensuring a high standard for BFA dancers at USC. This generous gift will become another pillar in her commitment to dance and to USC Kaufman. According to Robert Cutietta, Dean of the USC Glorya Kaufman School of Dance, "Glorya's dedication to our students, her school, and the dance community has been unwavering and has forever changed the dance landscape in L.A., the United States, and the world."
Visionary founder and philanthropist
Mrs. Kaufman became the visionary founder of USC Kaufman in 2012, with the intention of providing the highest caliber of dancers from around the world with an elevated artistic education that would help them to achieve their fullest potential as artists, leaders and global citizens. Since then, she has played an active role in the development of the school, interacting with its students and faculty, attending every major performance, serving on the school's Board of Councilors and visiting the Glorya Kaufman International Dance Center on a regular basis.
In addition to her support of USC Kaufman, she has also contributed to the development of several institutions in art, dance and education. Just this past fall, Vista Del Mar school in Los Angeles broke ground on the new Glorya Kaufman Performing Arts Center. The building will be a remodel and addition to a former temple building that once was part of the on-campus synagogue. Mrs. Kaufman's contribution will provide a safe space for children with developmental disabilities. It will also feature movement classrooms specially designed for autistic students, advancing the school's arts program and making space for the joy of dance.
---
By Celine Kiner