Gallery: 2019 "The Next Step" Panel Event
December 11, 2019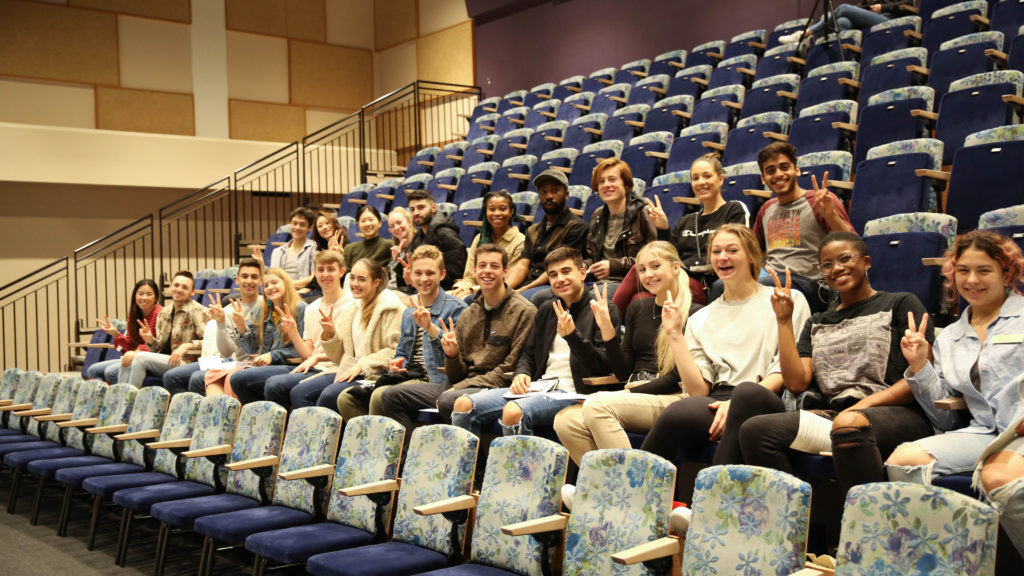 On Dec. 7, USC Kaufman Alumni Affairs hosted "The Next Step: Resources for the Developing Dance Professional" panel event. USC Kaufman alumni and current students attended the event, which discussed topics relevant to starting one's dance career.
Funding Resources & Strategies
During "Funding Resources & Strategies for Developing Artists in LA," USC Kaufman faculty member Jennifer McQuiston Lott moderated a conversation about the many resources and funding opportunities for developing artists in Los Angeles. The panelists included Artistic Director of CONTRA-TIEMPO Urban Latin Dance Theater, Ana Maria Alvarez; Executive Director of Invertigo Dance Theatre and CEO of Artist Magnet, David Mack; Executive Director of the Dance Resource Center, Raélle Dorfan, and director and choreographer Andrew Winghart. These professionals offered insights into grant writing, crowd-funding, budgeting, financial resources in LA for artists. In addition, they shared effective strategies to fund artistic work and post-grad projects.
Maintaining a Healthy Body
After that, attendees and participants enjoyed a reception in the lobby of the Glorya Kaufman International Dance Center.
Then, they reconvened for a second panel, moderated by USC Kaufman faculty member Patrick Corbin. This panel focused on "Maintaining a Healthy Body On & Off Tour." Panelists included dancer, choreographer and professor of dance Saleemah E. Knight, Los Angeles Dance Project dancer Rachelle Rafailedes and dancer, educator and choreographer Jermaine Spivey. They shared strategies, experiences and tips on keeping the body strong throughout their careers.
Alumni Affairs
Events like these are just one of many perks USC Kaufman provides its alumni. Furthermore, the school aims to support graduates in their careers, to help them to stay connected to the Kaufman community and to provide outlets for continued mentorship with faculty and staff. For more information, please visit kaufman.usc.edu/alumni.