Student Spotlight: Rebecca Troyak
August 12, 2015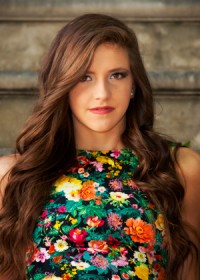 For BFA freshman Rebecca Troyak, inspiration comes from art in all forms. As a student dancer at USC Kaufman, she'll have the chance to explore her passion for dance through a variety of mediums while surrounded by other hybrid dance artists.
 "This is the biggest and most exciting honor. It is the opportunity to transform myself into an exceptionally diverse dancer, capable of anything. It's also a chance to be surrounded by and thrive with talented, passionate and amazing dancers."
Learn more about Rebecca in her Q & A profile.