Student Spotlight: Sophia Oddi
October 19, 2015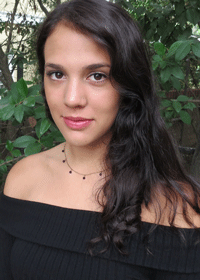 Originally from Monaco, Sophia Oddi found her niche in jazz and contemporary styles at Los Angeles County High School for the Arts. Her inspiration comes from both the diversity and the evolution of a dancer, as well as movement prompted by aspects of everyday life.
"This is what inspires me be a dancer, knowing that for the rest of my life I will be pursuing something that is ever-changing and evolving, and knowing that I can help shape what future generations come to think of as dance."
Learn more about Sophia in her Q&A Profile.