Spotlight alumni at USC Kaufman: Part of a 30-year legacy
February 2, 2018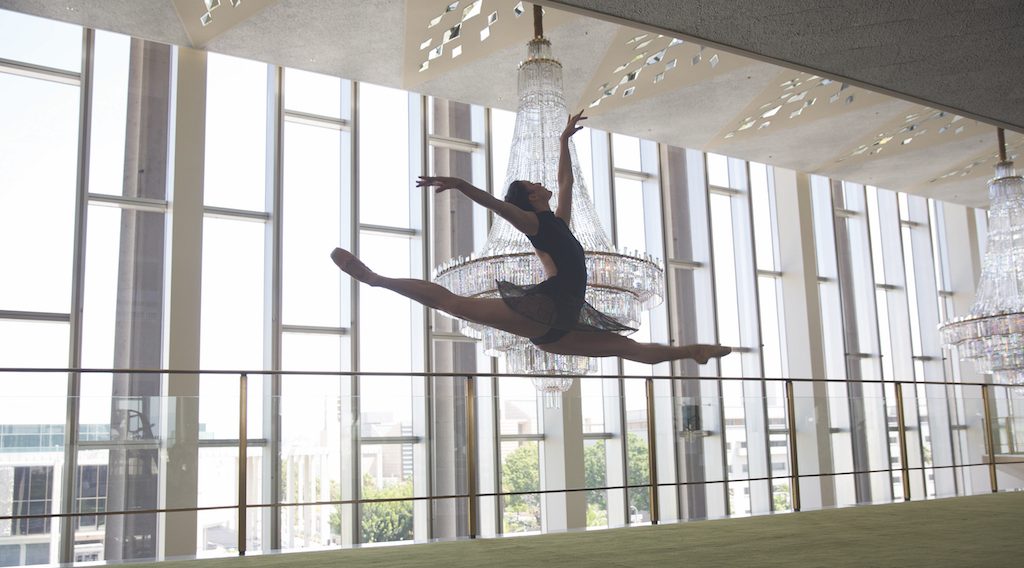 The Music Center's Spotlight Awards are celebrating 30 years this season; among the program's alumni are American Ballet Theatre principal Misty Copeland, Alvin Ailey Dance Theater rehearsal director Matthew Rushing and now several USC Kaufman BFA students. Open to all high school students in Southern California, the scholarship and training program for young artists has supported students since 1988.
More than a competition
Spotlight has an audition portion, but also offers master classes, workshops, and mentorship opportunities for those that enter, all to prepare students for a career in the arts. Built with "an emphasis on self-esteem, preparation, and perseverance," the program connects young artists with each other and with esteemed artists, aiming to launch them into success.
"Spotlight gave me audition experience specifically for a higher education and was a great gateway to Kaufman, especially considering Jodie Gates was judging the semi-finals in 2015," said Justin Pham (BFA class of '20).
Pham, who auditioned for Spotlight in 2014, 2015 and 2016, went on to audition for USC Kaufman and began the BFA program in dance. As for Spotlight, he was a semi-finalist the first two years he auditioned and an honorable mention the third. He, like many other Spotlight alumni, maintains contact with the program's director, Jeri Gaile.
USC_StudioShoot#1_2018_Photos- Rose Eichenbaum_115

2015_USC Studio Shoot E_Photos-Rose Eichenbaum_237

2015_USC Studio Shoot D_Photos-Rose Eichenbaum_108
Justin Pham, Satori Folkes-Stone, and Alyssa Allen | Photos by Rose Eichenbaum
Spotlight's support system
"Her support has really affected my growth as a dancer and my feeling of being connected in the dance community," said Satori Folkes-Stone (BFA class of '19). "I learned a lot from Jeri in my experience, that dance especially in a competition environment like Spotlight doesn't have to be disconnected, condescending and cold."
Folkes-Stone's Spotlight experience also introduced her to fellow BFA junior Alyssa Allen. The two dancers, both part of the Kaufman inaugural class, have appeared in multiple performances together on the USC Kaufman stage, as well as in collaborative projects with other artists at USC. Allen, who was a finalist in 2015, performed at the Walt Disney Concert Hall and has been given job opportunities since through her connection with Gaile.
"Friendships and collaborations have been initiated because of Spotlight," Allen said. "The more people I meet, the more I see that the Spotlight community is large and spread out."
International reach
The network that has formed over 30 years spans much further than Southern California; from Germany to Hong Kong, Spotlight alumni have gone on to careers in the arts all over the world.
Some, however, do occasionally return to Los Angeles to pay it forward: Rushing, for example, returns to Spotlight to give master classes and judge gala performances.
At USC Kaufman, Spotlight alumni continue to prepare for future careers in the arts, with their Spotlight experiences in mind.
"Today, I remain close friends with dancers who did Spotlight with me, and I would highly recommend the program to any young dancer in the Southern California area," said Pham.
---
By Celine Kiner