Student Blog: Collaboration and innovation in dance minor courses
January 4, 2019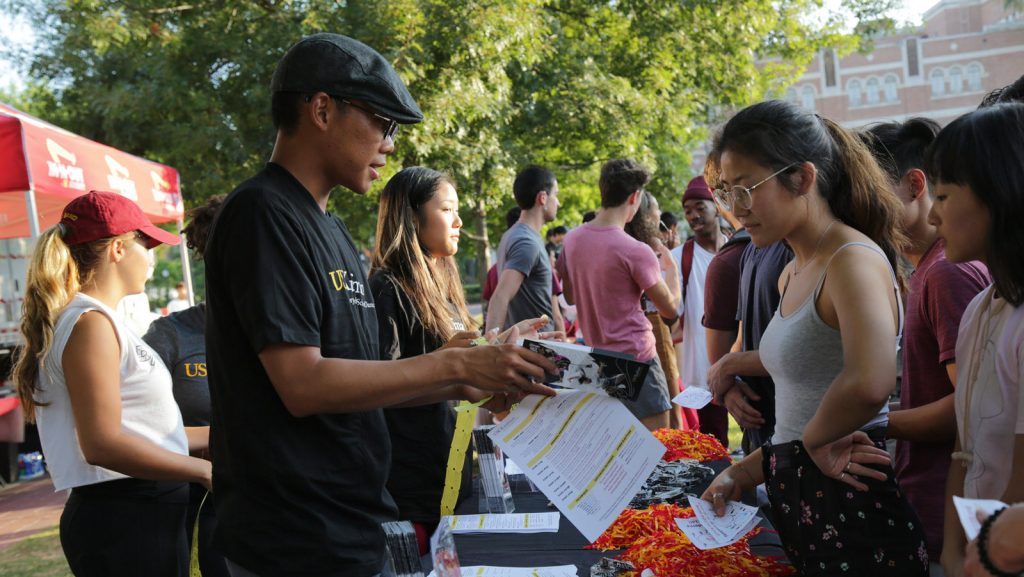 By Yifei Yu
Economic major and dance minor Yifei Yu is an international student who discovered a love for dance in his elective courses at USC Kaufman. Now a senior, he has taken dance classes of many cuts and colors. Here, he tells us what he has learned so far.
The importance of the community
Joining USC Kaufman as a minor was one of my best decisions in college. I've found that collaboration and innovation are two of my most significant takeaways from my experiences here. Dancing requires teamwork. The "Elective Experience" at the end of each semester features performances from various elective courses: ballroom, ballet, Bollywood and hip-hop alike. My rehearsal with the rest of my DANC 185b (Hip-Hop Dance) classmates in 2017 was both collaborative and fun. The choreography was easier for some and difficult for others but we encouraged and supported each other every step of the way. In the end, we had an epic show that makes me smile every time I think about it. The sense of community and collaboration fostered during and after the classes at USC Kaufman is invaluable to me.
A study break
Studying for my major courses can feel repetitive and tedious. Schoolwork frustrates me sometimes, because I feel like I'm blindly following textbooks without having my own original ideas. Studying dance, both hip-hop and ballet, gives me courage to try out different ideas and approaches to solving problems. Innovation is a huge theme in the history of dance, as I've learned in Professor Alison D'Amato's International and Historical Perspectives in Dance course. We've covered classical ballet works like "Swan Lake" to more contemporary works like "In the Middle Somewhat Elevated" by USC Kaufman's very own faculty member William Forsythe. Through this study, I've become aware that dance generates new ideas all the time. Although I don't write about choreography in my economics papers, the innovative spirit I gained from studying dance still benefits me after I completed those courses.
Both practical and theoretical components of my study at USC Kaufman have been of tremendous value to me. I wouldn't be as collaborative and innovative without the classes I took at USC Kaufman. I highly encourage all USC students to give dance a shot. When I signed up, I wasn't sure that I would enjoy it, but I ended up having the time of my life.
Interested in pursuing a minor in dance or taking dance classes at USC? Contact Anne Aubert-Santelli, Assistant Dean of Admission and Student Services, at aubertsa@usc.edu.