Student Blog: Who we are
April 18, 2016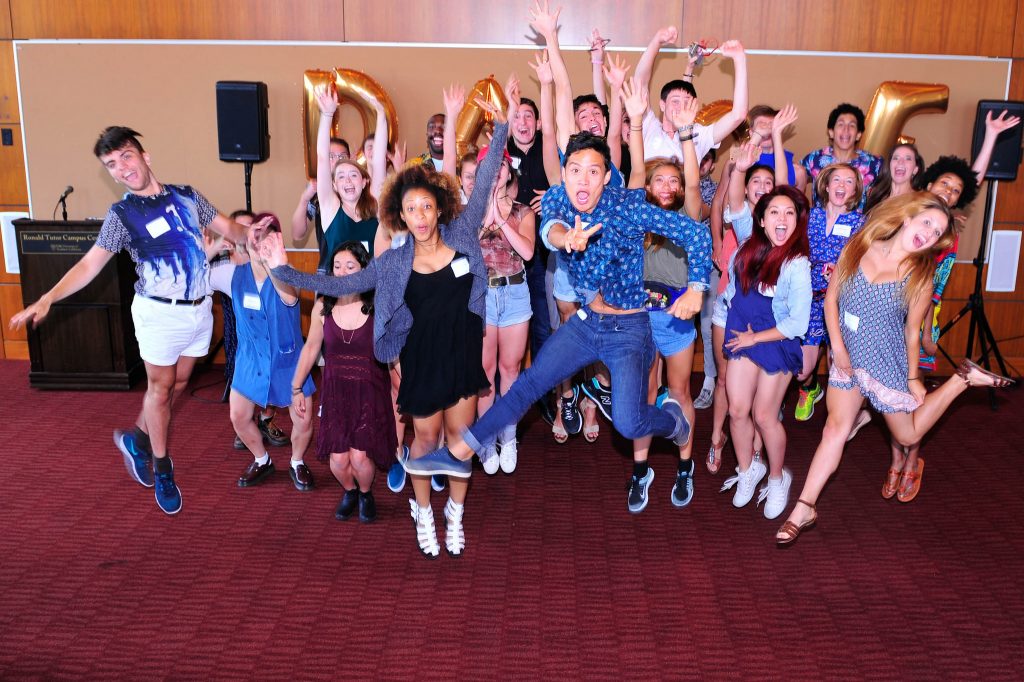 By Celine Kiner
Last Thursday, I inhaled to take a plié in Silas Riener's Cunningham master class before realizing that it wasn't just my breath I heard, that it was 33 aligned breaths, moving as one. Seconds later, we forgot the combination and fell out of sync again, and then had to regroup because we weren't quite prepared for the routine complexity of Cunningham technique. What surprised me, though, was how naturally our BFA class had fallen into this subconscious rhythm, one of comfort and harmony. Yet it's not quite a rhythm of unison; though we can now exist as a collective unit, we manage to retain our differences and our individuality. We're a puzzle rather than a tessellation, if you will, each of us slightly different but agreeing well when we've found the correct placement. We are a group of individuals, and we are the New Movement.
The first day we met, there were a few ritual questions we each asked as we circled through the crowd on Ramo Lawn.
"What's your name?"
"Where are you from?"
"What's your signature style?"
As the year progressed, however, we discovered that not one of us fit into the restrictions of a "signature style" box. And if any of us did, we grew out of it very quickly. Our dance education allowed us to flow seamlessly into hybrid movement, where we have become comfortable as a class. Not only that, our interaction with each other has taught us indescribable skills, some things we picked up subconsciously and others we adapted from our peers, or rather, our family.

I write this blog entry having just finished our first full run of the spring performance, the complete program danced in the studio. It's bittersweet. As the year concludes, PED 207 will no longer be our home: the beautiful, monumental Glorya Kaufman International Dance Center will soon replace it as our new camp. We have experienced change and caused change in this one studio, spent so many hours pushing ourselves and each other to pioneer this New Movement. We are strong together, yet we can hold our own. Nobody is left behind. And now, in comparison to December's performance of Groundwork, we have grown together. Two weeks will mark the completion of our freshman year as the inaugural BFA class at USC Kaufman. We'll return as sophomores in the fall, careful to ask the incoming freshmen a slightly different slew of questions.
"What's your name?"
"Where are you from?"
"Do you love to move, to learn, to create, to grow?"
Good, because so do we.