USC Kaufman dance minor blends dance and martial arts
February 8, 2023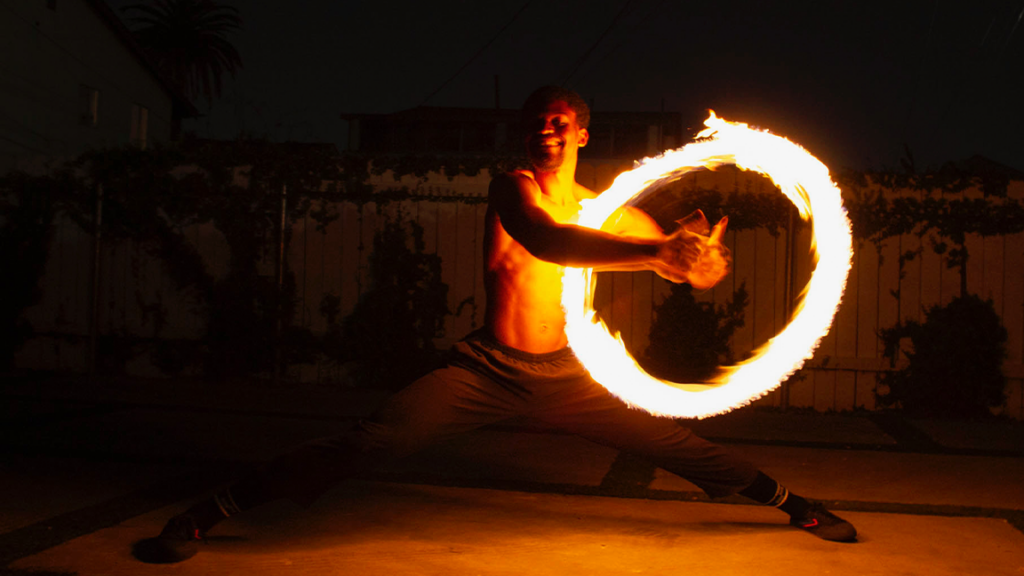 The USC Glorya Kaufman School of Dance offers dance minors with several different tracks. Options include the Dance Minor; the Hip-Hop, Street, and Social Dance Forms Minor; the Dance in Entertainment Minor; and the Choreography for Stage and Screen Minor. These minor programs are open to all students at the university, providing high level training to dancers of varying levels and experience.
USC Kaufman dance minors are scholartists as well, with many of them connecting their dance studies with their other activities and courses. Andre Walker, current dance minor, blends dance with his interests in martial arts, stunt acting and circus performing. He discussed his experience in the program and his interdisciplinary approach to movement.
The dance minor
The dance minor includes both lecture and technique courses, and the requirements vary slightly based on concentration. So far, Walker has taken ballet and jazz technique courses, both with USC Kaufman professor Shannon Grayson. He has also taken a few lecture courses; DANC 333: Origins of Jazz Dance taught by USC Kaufman professor E. Moncell Durden and DANC 342: International and Historical Perspectives on Dance, a GE history course required for all dance minors and BFA students, taught by USC Kaufman professor Alison D'Amato.
"The lecture courses at Kaufman have shown me different ways of thought that I never considered or knew about," Walker said. "Origins of Jazz Dance was really eye-opening. It was about culture, the human experience, seeing things beyond the surface level and really understanding humans better through the lens of dance."
Walker described his favorite part of the dance minor as being surrounded by trailblazers at USC Kaufman and the energy that they bring.
"I feel like I'm living a dream," Walker said. "I'm so grateful to USC Kaufman for all the opportunities and the connections and networks. I've met some fascinating people who are at the top of their craft."
Kyle Beasley, Admission and Student Services Officer, serves as Dance Minor Advisor, helping students create course plans and giving guidance. Providing resources through weekly emails and a Linktree, Beasley works to create a community for all the dance minors. He also heads SCDC, the SC Dance Community, an organization that brings together all the dance clubs at USC.
"Kyle is amazing and he really helps ease in the dance minors," Walker said. "USC Kaufman really goes above and beyond to share its resources with its minors and it's a wonderful experience."
The USC community
Walker is involved in the dance community at USC beyond USC Kaufman as well. He is a member of USC's latin ballroom dancing club, Break On 2, and president of the Trojan Stunt Team.
Break On 2 holds classes and hosts an open salsa night every month. They focus on both performances and social dances, with casual events at latin dance clubs and choreographed performances at events and showcases.
The trojan stunt team specializes in screen fighting and choreography. According to Walker, every semester they teach, choreograph and produce a short film. The team includes stunt actors and a production crew. Last semester they made the film Wasteland, with help from the company Some Dude Productions.
"Our weekly classes teach you everything you need to know; punches, kicks, falls, throws, wrecks, everything," Walker said. "We put that together, we get a production going, and we make a short film."
Currently, Walker is founding a Capoeira club to continue training with others and sharing his passion. USC also has many other martial arts clubs, dedicated to different forms.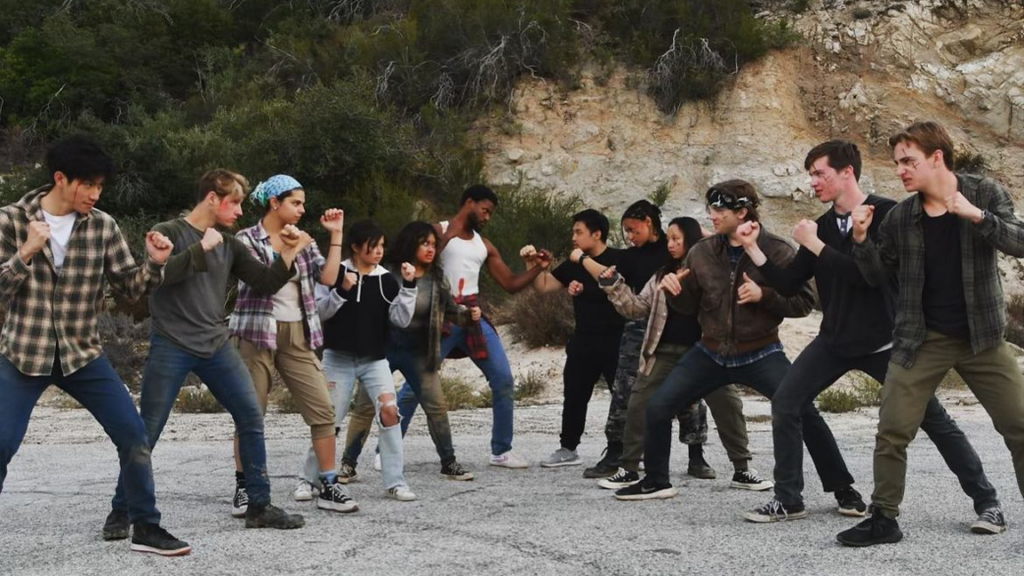 Walker's unique style
Walker grew up in Arkansas, and while he didn't dance formally before coming to USC, he trained extensively in martial and circus arts. USC Kaufman's dance minor program appealed to Walker's interest in finding hybridity in his training.
"One reason I wanted to become a dance minor was because I'm also a circus performer. I spin fire nunchucks and fire swords, and when creating my style I wanted to bring something very unique," Walker said. "I've been working on combining forms, like combining ballet with Kung Fu with Capoeira, blending them together to create something that is uniquely my own."
Walker explained that his dance technique courses complement his martial arts practice well. Martial arts and ballet share similar movements, and fighting and partner dancing share similar energy patterns.
"Simple things, like a ron de jamb in ballet is very similar to your start of your ginga in Capoeira. Also Kung Fu is about making forms and hitting shapes, just like ballet," Walker said. "Right now I'm working on combining pirouettes with hook-kicks, pirouette then hook-kick over and over to make a pseudo fouette turn."
Regarding his stunt team, Walker discussed how stunt acting is dance. The scenes are choreographed, and similar to dance, stunt acting involves conveying a message with your body. He explained how a fight scene can depict a character's emotions, motivations and background through movement.
"There are a lot of parallels between fighting and dance, such as the sense of setting and breaking rhythm in connection with the body. The conversation you have with a dance partner is very similar to the conversation you have when you're sparring," Walker said. "You're exchanging energies."
For more information on clubs at USC, check out engageSC. To see the list of dance clubs in SCDC, click here.
---
By Hannah Doerr