2019 Nutcracker productions feature USC Kaufman students and alumni
December 10, 2019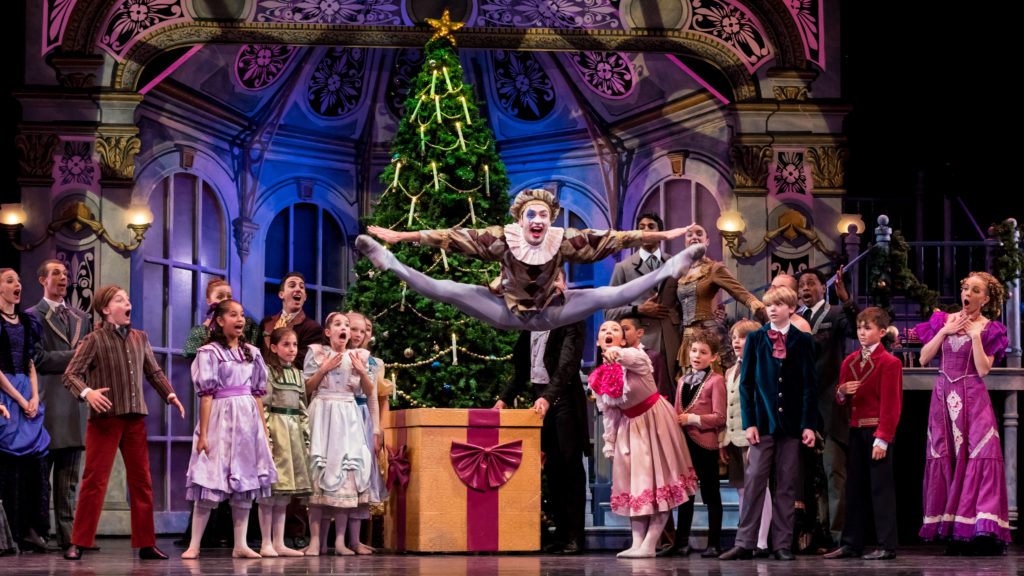 This December, USC Glorya Kaufman School of Dance students and alumni will perform in several productions of "The Nutcracker," spanning from Southern California, Colorado and New Mexico to Ohio, Oklahoma and Oregon.
We asked those dancing in the Tchaikovsky classic this holiday season to share a bit about their current experience and explain what makes performing "The Nutcracker" special for them.
Aspen Santa Fe Ballet
In the coming weeks, USC Kaufman alumnus Juan Posada Penagos (BFA '19), as well as students, Juliette Ochoa (BFA '21) and Zach Manske (BFA '21), will take the stage for Aspen Santa Fe Ballet's production of "The Nutcracker." Ochoa will be performing the roles of Doll, Flower and Snowflake.
"My favorite part of dancing these roles is the abandon and individuality within the steps," she said. "The choreography is both technically and artistically demanding, and I have been greatly enjoying the challenge. I am so thankful for my training at USC Kaufman, because I feel like it has helped me build my toolbox so that I am able pick up the choreography quickly and dive into the intense two-week rehearsal process."
Festival Ballet Theatre and Conejo Civic Ballet Company
Here in California, Mariana Carrillo (BFA '20) and Megan Yamashita (BFA '19) will be performing with Festival Ballet Theatre in Orange County. Furthermore, Zachary Burrows (BFA '23) and Eileen Kim (BFA '23) will perform with Conejo Civic Ballet Company at the Thousand Oaks Civic Arts Plaza. Burrows and Kim will portray the Cavalier and Sugar Plum Fairy, respectively.
"I've never danced the role of the Sugar Plum Fairy, so I am excited for this opportunity and challenge," said Kim.
As for her favorite aspect of this ballet, she cites the music. "While it might get stuck in my head, there is nothing like dancing to Tchaikovsky," she said.
BalletMet, Oklahoma City Ballet and Oregon Ballet Theatre
Among our alumni are BalletMet company member Jackie Schiffner (BFA '19) and Oklahoma City Ballet corps de ballet member Joseph Hetzer (BFA '19), who will be performing with their respective companies this winter.
Additionally, alumna Coco Alvarez-Mena (BFA '19) is currently a member of the corps de ballet at Oregon Ballet Theatre in Portland, Oregon. In their production of "The Nutcracker," she will perform several roles including Flowers, Harlequin Doll, Marzipan, Party Scene Mother, Snow and Spanish.
"My favorite part about performing 'The Nutcracker' is seeing the excitement from all the children that are in the production and of those in the audience that see the show every year," she said. "I remember being a little girl and wanting to meet the Sugar Plum Fairy so badly. I hope that my fellow dancers and I inspire young kids to keep dancing and to keep supporting the arts."
Regardless of where they are performing or which roles they will portray, it is clear that performing in "The Nutcracker" is a special experience for these dancers and a tradition worth revisiting time and time again.
---