Board of Councilors Members Offer Challenge to Raise Scholarship Funds
July 13, 2020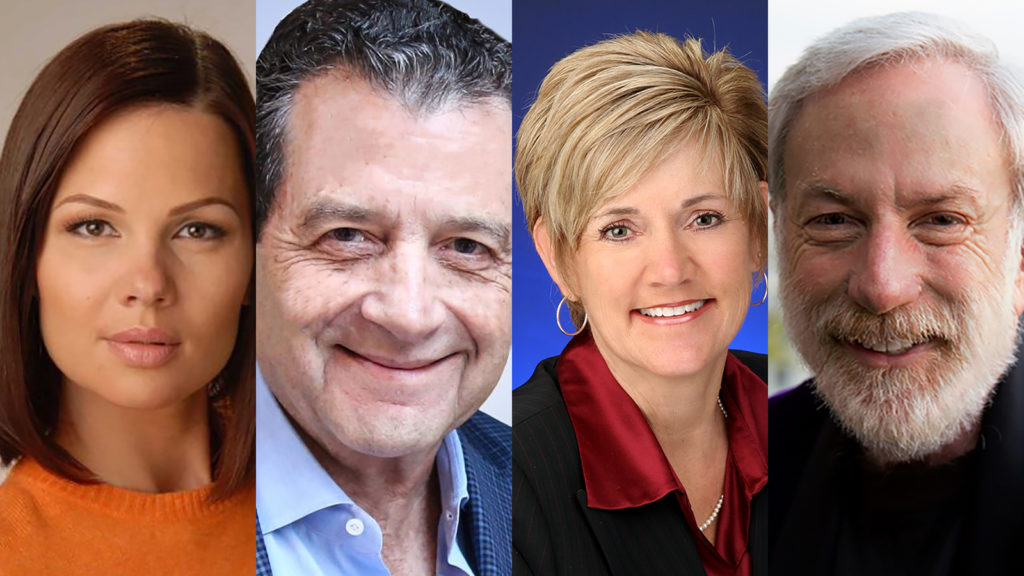 Four USC Kaufman Board of Councilors members, Robert Braun, Bryn DeBeikes, Ellie Kitta and Brad Tabach-Bank, have agreed to pool their support and match up to $40,000 for every dollar raised to support scholarship before the start of the fall semester. This means that every gift received for USC Kaufman's general scholarship fund between now and the start of classes on August 17 will essentially be doubled.
Participating in the challenge
"I was compelled to participate in the challenge match because scholarship support is a critical part of our admissions process and helps the school achieve spectacular artistic excellence in our students," explained Ellie Kitta.
"It enables our graduates to pursue their artistic careers unencumbered with student debt. Ultimately, it allows our students to achieve their greatest potential," added Brad Tabach-Bank.
Dr. Robert Braun sees a particular need now with families facing so many challenges. "The health crisis has imposed unforeseen and potentially dire financial hardships on many of our students and their families. The cost of higher education, which is already a hurdle for many, may now present an even greater obstacle."
Bryn DeBeikes has always been an advocate for student scholarship. She and her husband Dick joined USC Kaufman's Founder's Circle when they established The Bryn K. & Richard A. DeBeikes Jr. Endowed Dance Scholarship. "At this critical time, we feel a responsibility, especially as USC alumni, to support our students now and in the future so they can grow, create and embrace The New Movement, which is what makes USC Kaufman's curriculum so unique."
Removing financial barriers
Dean Robert Cutietta summed it up. "We are so grateful to these generous Board members for helping incentivize donations at this time. Scholarships are integral in removing financial barriers faced by our current and prospective students in coming or returning to USC. They make a tremendous difference for these families, and we appreciate our Board members for providing their support," he said.
The USC Kaufman Board of Councilors is comprised of prominent individuals in dance, academic, university, corporate or philanthropic arenas who demonstrate a personal commitment to USC Kaufman. The purpose of the USC Glorya Kaufman School of Dance Board of Councilors is to embody the school's affirmations, support its mission and vision, and contribute to the overall health, stability and growth of the organization.
Double the impact of your support by making a gift to the USC Kaufman General Scholarship Fund today. To make a gift by check or credit card, contact Assistant Director of Individual Giving Natasha Liu at natasha.liu@usc.edu.