Dance Magazine features USC Kaufman's artist in residence Victor Quijada
January 10, 2017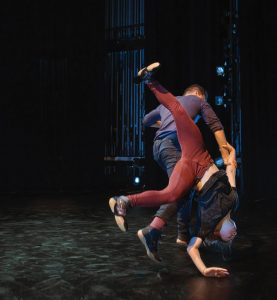 The January 2017 issue of Dance Magazine features choreographer and USC Kaufman faculty artist in residence Victor Quijada. The article by Ellen Chenoweth highlights the 15-year anniversary of Quijada's company, RUBBERBANDance Group, and the innovative RUBBERBAND Method.
"Over the course of its 15-year history, RUBBERBAND has been incorporating street styles as well as contemporary and classical traditions, bringing them together in a powerful union…The method prepares dancers not only to tackle the demands of his choreography, but to interpret his work, and truly become part of the process, creating a 'big explosion of work' together," writes Chenoweth.
Read the article on Dance Magazine.