In the News: Faculty and students talk AAPI community with Dance Teacher magazine
June 6, 2023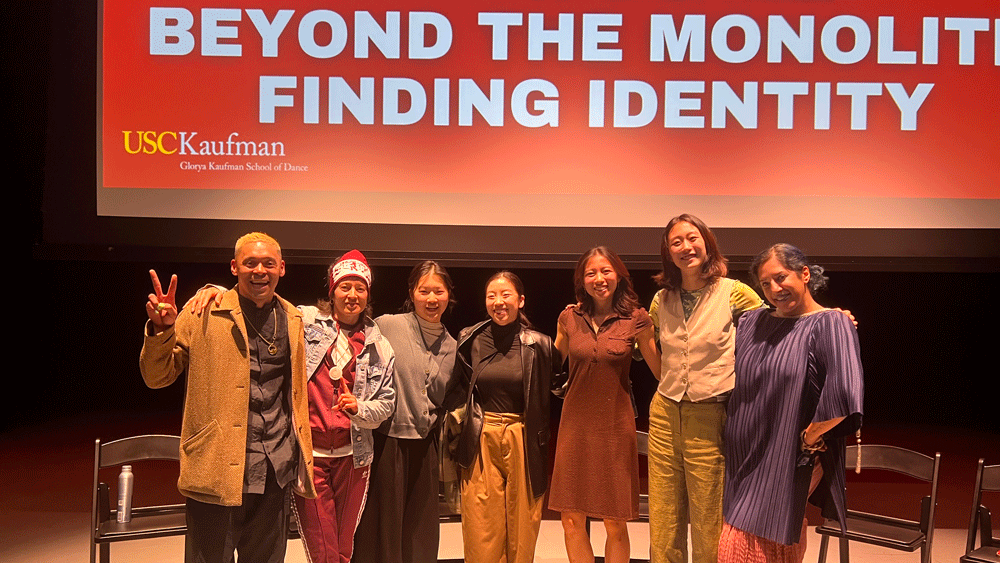 Professor Achinta McDaniel and students Eileen Kim and Valerie Chen share how amplifying the work of AAPI artists is sparking conversation on campus.
It was in the fall of 2022 that an idea began to formulate. USC Kaufman had just welcomed its largest contingent of AAPI freshmen, and Professors Achinta McDaniel, Bonnie Oda Homsey, and Tiffany Bong were spearheading the first of what would ultimately become a series of panel discussions aimed at creating visibility for AAPI artists.
They called it Beyond the Monolith: Representations of AAPI Artists in Dance. The evening featured film screenings, performances, and a discussion with choreographers Yin Yue and Peter Chu in front of a packed audience at the Glorya Kaufman International Dance Center. The momentum continued through the spring of 2023 with the help of USC Kaufman BFA students Eileen Kim and Valerie Chen, who, along with support from McDaniel, put together the second artist panel—Beyond the Monolith: Finding Identity.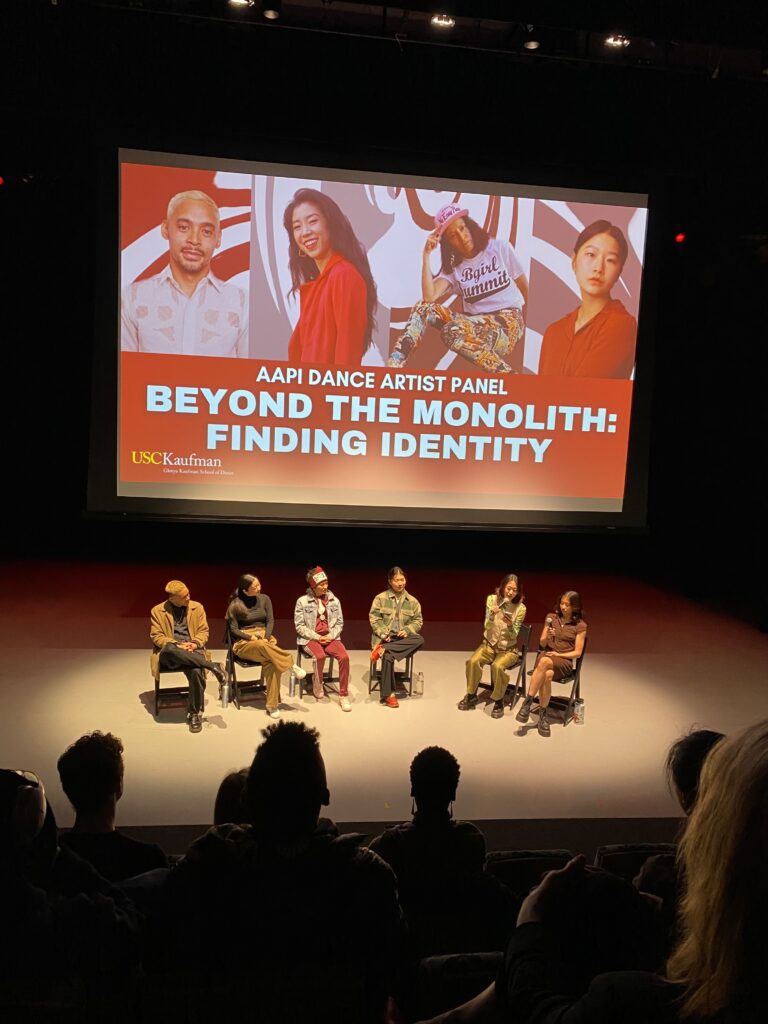 "You go through such a journey in college, and I didn't realize how much I would unpack my own identity and 'Asian-ness' during these four years," said Kim, a graduate of the Class of 2023, who spoke with Dance Teacher Magazine about the work being done at USC Kaufman to foster community amongst the AAPI students.
"One of my close friends said that it made him really emotional because he realized there was a space where people could understand our stories," added Chen (BFA '24). "One question that really resonated with the group that night was 'How do I know I'm Asian enough?' The panelists answered that everything you do is Asian enough."
Read more about how three universities are exploring AAPI identity, sharing history, and inviting conversation on campus.