USC Kaufman hosts international student information session
November 12, 2020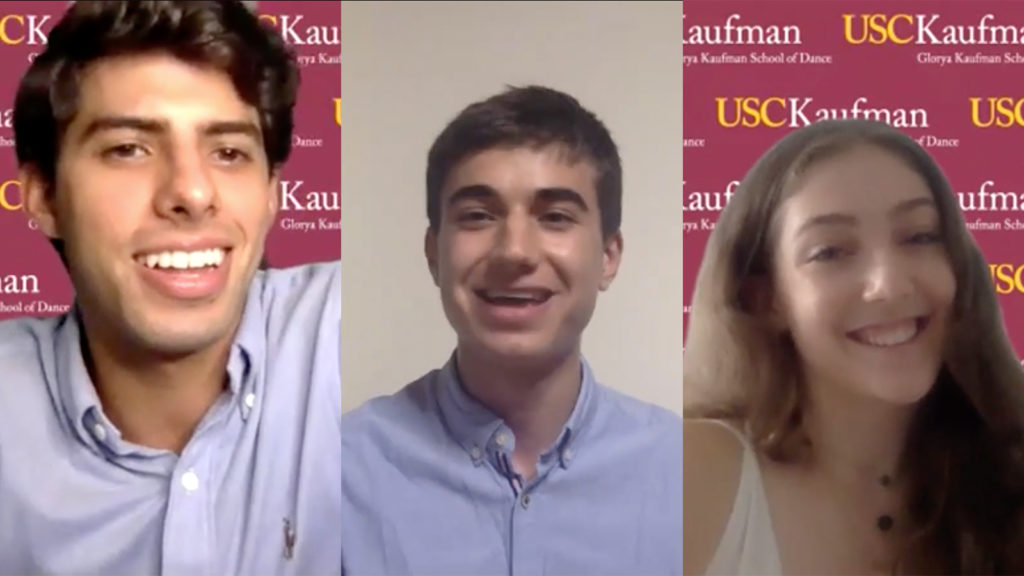 On September 27, the USC Glorya Kaufman School of Dance hosted an information session for prospective international students over Zoom. Anne Aubert-Santelli, Assistant Dean of Admission and Student Services at USC Kaufman, led the meeting with help from Alex Alvendia-Wienkers, Associate Director of International Recruitment for Undergraduate Admission.
An overview of USC
Alvendia-Wienkers gave a presentation on the University of Southern California as a whole. He highlighted the five major concepts USC promotes for all its students including academic opportunities, global perspectives, the university's Los Angeles location, a robust campus life and the Trojan Family network.
He also detailed the necessary components of the USC application. This year, applicants must turn in their academic records per usual. However, standardized tests like the ACT and SAT are optional because of complications due to COVID-19. Applicants must also submit their supplemental essays, letters of recommendation, activities summary and their USC Kaufman portfolio.
According to Alvendia-Wienkers, international applicants must submit English language proficiency test scores from the ACT or SAT, IELT, PTE, TOEFL or the Duolingo English Test.
The USC Kaufman experience
Aubert-Santelli gave a presentation about USC Kaufman, which welcomed its first class in 2012. According to Aubert-Santelli, USC Kaufman combines the artistic rigor of a conservatory dance degree with the academic opportunities of a top-tier research university.
The information session also included an international student panel. Mariano Zamora González (BFA '21), Stefano Gallelli (BFA '23) and Hope Patterson (BFA '24) all spoke on their experiences as international students at USC Kaufman. They are from Costa Rica, Canada and Hong Kong, respectively.
Zamora González answered a question about the hardest aspects of being an international student.
"Since we are such a small school and classes are so small, fitting in and finding your friends is not complicated. International students are just normal, average students here at USC Kaufman," he said.
Patterson followed up with a similar sentiment, "The hardest part is probably the visa situation, but other than that everyone at USC Kaufman is incredible. It's such a tight knit family. Everyone comes from such different dance backgrounds that whether you're an international or domestic student it doesn't make a difference."
When asked about how USC Kaufman has shifted to remote learning, Patterson explained how her professors are restructuring their approach to both dance classes and performances.
"For example, the freshmen worked with Artist in Residence Hope Boykin. She gave us asynchronous tasks to work on like writing something or recording something on our own," Patterson said. "Then we came back to class and discussed and revisited, and she continued to create the choreography. We're making it work."
Application deadlines
USC has two application deadlines. Students must apply by December 1, 2020 for consideration for merit scholarships. All other applicants should submit their materials by January 15, 2021. The university has paused in-person tours. However, prospective students can take virtual tours of USC Kaufman as well as the entire USC campus.
For more information on the international student application, please visit our website.