USC Kaufman senior's time capsule installation maps his undergraduate progress
February 6, 2019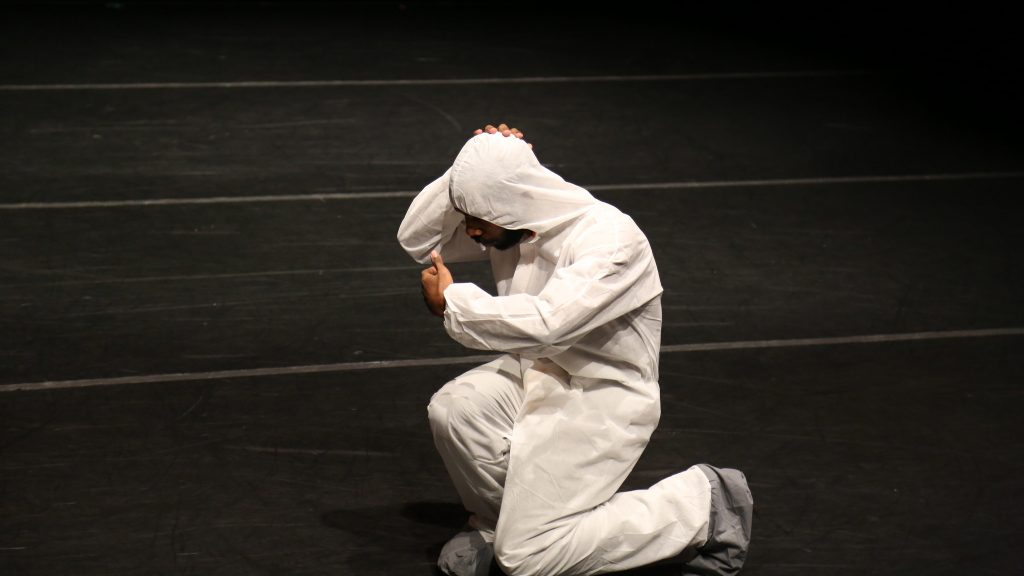 Austyn Rich (BFA '19) has championed a unique style since entering the USC Glorya Kaufman School of Dance on day one; a quirky and powerful movement quality coupled with a knack for fashion have made him one to watch in the last four years. Now, as the BFA curriculum allows upperclassmen the chance to branch out and explore their own projects, Rich finds that he is artistically inclined in more ways than movement. His style and approach to dance have permeated other forms: fashion, photography, film. He plans to collaborate with artists in all three to create his senior project, which will culminate in a live installation reminiscent of a time capsule.
The installation, titled "Pretty Hz," will recap his experience as a student in the last four years, charting his growth as an artist. The idea was sparked by an influx of thoughts from across the university that changed his perspective on creation.
"I have been addicted to extreme moments of inspiration lately that I have this case of butterflies to create. Studying at a university with so many resources has intensified the way I want to create dance," Rich said. "It's been so fun to just let an idea come to life somehow, music, dance or fashion, in the cold walls of a dorm room."
Finding his voice in collaboration
Several of these resources have blossomed into connections with current and future collaborators. Three in particular will join Rich for this specific project: Adam Agostino (BFA '19), Rogelio Perez, and Cody Perkins. Agostino, also part of USC Kaufman's first inaugural class, will contribute primarily to the video component of the installation. Perez will assist Rich in wardrobe design and glamour, while Perkins will score the piece.
"Cody has an amazing ability to see sound," Rich explained. "I have been inspired by these artists and I have been wanting them to trust me with a crazy idea. I've been in a nest of inspiration. I feel like this is a great time to collaborate and dream."
Though Rich often works with other artists to create work, his creations are marked by distinct style and motivation. A New York Times review last year mentioned his solo, "Sigh, This Is Probably the Longest Title in History and Very Exhausting to Read in One Breath," as showing "the influence of both Mr. [William] Forsythe and street dance in his emotive paean to those killed by police brutality."
What makes it possible
Rich credits the ability to assert his artistic vision to three things in particular: community, confidence, and resources.
"I think all three of those parts across the board have given me tools for a project I want to make," he said. "Support is key and having a community that routinely inspires you to create allows me to cross any sort of art-making insecurities I have."
He explained that he has found some of each at USC Kaufman, among his peers and mentors.
"Our Kaufman family continues to inspire me to just make anything happen when I want it," he said.
His education at USC and his connection to dance have shifted his approach to other art forms. Visual forms have become more physical, he said, and vice versa. But the influence of movement remains strongest.
"Since dance for me has been my meditation and comfort zone, dance is actually informing my other interests more. I approach photography, fashion, design or film the way I would a dance," he said.
Though he is still unsure of his path as an artist, he thinks this project will both reflect on past and hint at future iterations of himself. "I am excited to just purge ideas into one experience," he said.
---
By Celine Kiner