Three USC Kaufman Students Claim Prestigious Dizzy Feet Scholarship Awards
August 12, 2016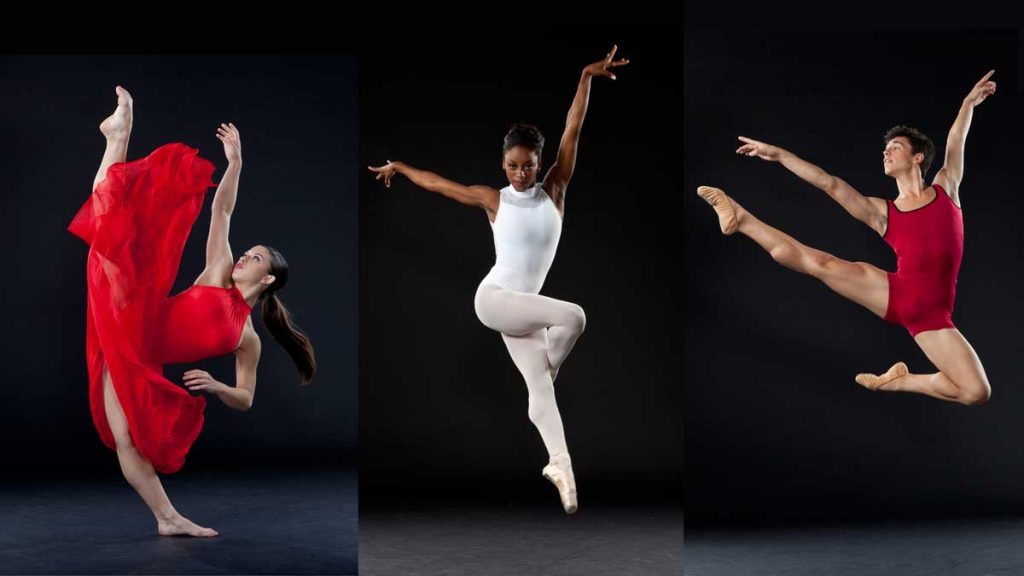 Three students from the inaugural BFA class of the USC Glorya Kaufman School of Dance are among the few dancers in the country selected to receive this year's prestigious Dizzy Feet Foundation Scholarship Awards. Students Alyssa Allen, Paulo Hernandez-Farella and Lenai Wilkerson will receive a generous stipend toward their studies at USC Kaufman, and also will share the stage with celebrated performers at the foundation's gala to be held at L.A. Live this fall.
Renae Williams Niles, director of advancement at USC Kaufman, described the students' receipt of the award as "hugely significant."
"The USC Kaufman students were up against not just students from other impressive programs, but also students that were far further along in their university training," said Williams Niles, who is a member of the foundation's advisory board but had no part in the scholarship selection process. "Kaufman's freshmen were in a pool competing against sophomores and juniors from across the U.S."
As an advisory board member, William Niles has witnessed the successes made possible by the foundation's scholarships. Past Dizzy Feet scholarship award recipients have gone on to perform with major dance companies throughout the nation, including Alvin Ailey American Dance Theater, Martha Graham Dance Company and Dance Theatre of Harlem.
The Dizzy Feet Foundation, cofounded by So You Think You Can Dance co-creator Nigel Lythgoe and movie producer Adam Shankman, has worked to increase access to dance education nationally through its scholarships and community engagement programs since 2009. Between September 2015 and July 2016, the foundation's community programs have served more than 27,000 children.
An evening of dance
On Sept. 10, the foundation will hold its annual Celebration of Dance Gala at The Novo at L.A. Live. Past attendees have included notable names in dance such as Desmond Richardson and Travis Wall, and Hollywood celebrities Christina Applegate and Channing Tatum. This year's gala honorees include choreographer Sir Matthew Bourne, Mitzi Gaynor, Derek Hough and Julianne Hough.
The three USC Kaufman student dancers will share the program with a formidable roster of performers and companies, including Maddie Ziegler, Tiler Peck, L.A. Dance Project, Syncopated Ladies, Marcelo Gomes, Aaron Scott and Sergei Polunin.
"I can't even imagine how significant this is going to be," said USC Kaufman student Alyssa Allen about their upcoming performance at the gala. "It's going to be representing us as individuals, but also representing what Kaufman, the school, is capable of."
For the three students, now rising sophomores, dancing at the award ceremony will be an auspicious start to a year that will be filled with milestones. The students begin rehearsals this month in the school's brand new Glorya Kaufman International Dance Center, and will soon welcome the school's second class of BFA freshmen dancers.
"It's going to be an incredible year," said Allen.
For more information about the Dizzy Feet Foundation and its annual gala, visit http://dizzyfeetfoundation.org.
---
By Justina Gaddy