Gallery: An Evening Celebrating Dance Creation
January 29, 2020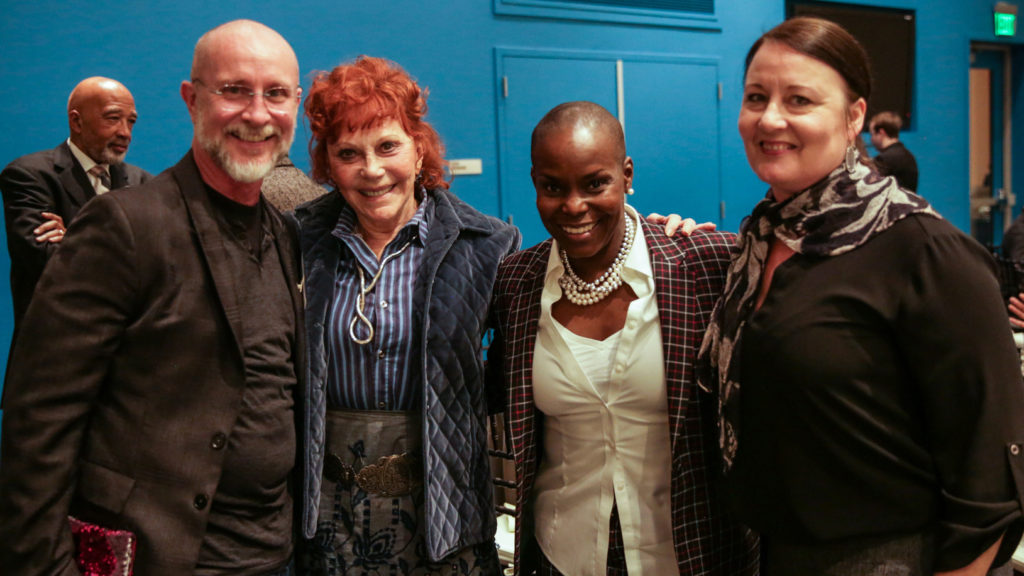 On Jan. 22, the USC Glorya Kaufman School of Dance hosted "An Evening Celebrating Dance Creation." This event highlighted the new works being developed this semester by faculty member Patrick Corbin, Artist in Residence Hope Boykin and guest artist Andrew Winghart. The finished pieces will be premiered at USC Kaufman's debut at The Broad Stage later this spring.
The evening began with a reception and dinner for attendees, which included USC Kaufman's principal benefactor Glorya Kaufman, as well as additional members of the Board of Councilors and members of the Founder's Circle and Dean's Circle. Dinner was followed by an introduction by Dean Robert Cutietta and a welcome by Vice Dean and Artistic Director Jodie Gates.
Boykin and Corbin spoke about their work thus far, and USC Kaufman students performed excerpts from each piece. Following the performances, Gates hosted a panel discussion with Boykin and Corbin, as well as faculty member Thomas McManus, who is leading rehearsals for Winghart's new work. They discussed embracing hybridity and individuality at USC Kaufman, as well as the process of creating new work.
View our Flickr album for more photos from "An Evening Celebrating Dance Creation."