Donor Profile: Meet Jim and Sherrie Evans
November 6, 2019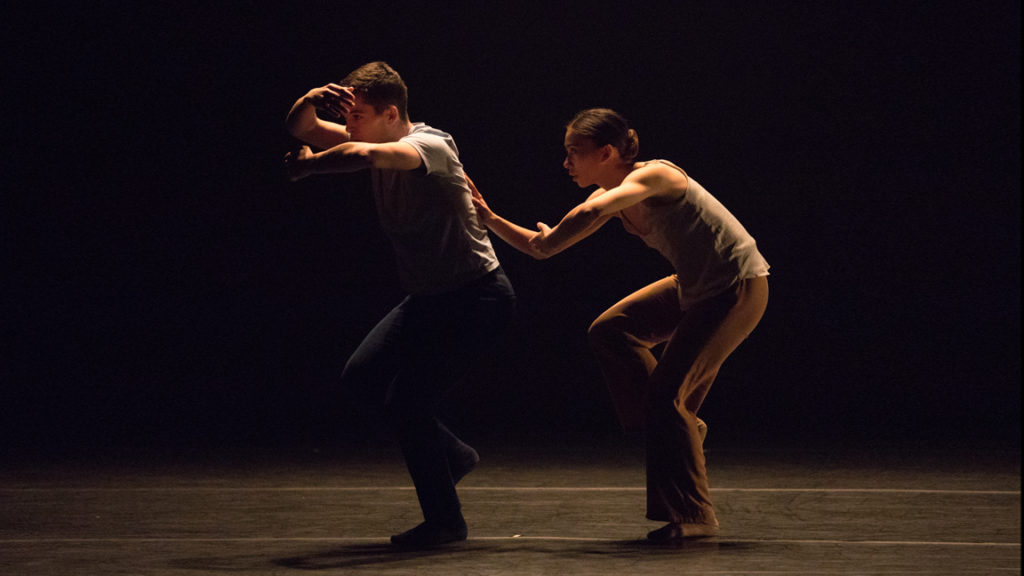 Jim and Sherrie Evans have been supporters of the USC Glorya Kaufman School of Dance since their son Brendan (BFA '20) became a student at the school in 2016. Sherrie and her husband, who is a member of the University of Southern California's Class of 1981, shared a bit about themselves and their USC Kaufman story:
When and how did you develop your interest in dance?
Jim and I were introduced to the world of dance through our son, Brendan. When he started dancing in the 5th grade, we began our journey of understanding the importance of the arts. As he took different dance classes, eventually joined the company at his local dance studio, and attended the LA County High School for the Arts, we began to appreciate the arts as vital to the community, country and world at large. We have seen how dance has a unique way of uniting people for the greater good. We have come to understand its ability to cross over socio-economic bridges, cultural differences and languages.
How did you first become involved with USC Kaufman?
My first experience with USC Kaufman was accompanying Brendan at a Discover USC day in the fall of his senior year of high school. There, we met with several people from USC Kaufman Admissions. We even had the privilege of chatting with faculty member Jackie Kopcsak about the program.
It was love at first sight for me when I saw the 4-year curriculum laid out in such an organized manner. The more the staff and faculty talked about the different aspects of the program, the more I wanted to know. Up until that point, I expected that Brendan would probably move to New York to attend college, because of the many excellent dance programs they have there. The half-day we spent on campus at Discover USC marked the first time I thought there could be a place for him here on the West Coast.
What is your most memorable USC Kaufman experience?
There have been so many. If we have to choose one, it would be the NYC Debut at The Joyce Theater in February 2019. We participated in all the events organized by USC Kaufman's Advancement team.
To say that the entire weekend was magical would be an understatement. I still get goosebumps when I remember sitting in the theater, reminding myself that we were about to witness USC Kaufman's amazingly talented students performing in a New York City venue. And, they didn't disappoint! They were magnificent. It was by far one of the most moving experiences of our lives. We did not want the evening to end.
In your opinion, what makes USC Kaufman shine in comparison to other dance conservatories and college dance programs?
The New Movement is definitely the most unique approach to studying dance. One would be hard-pressed to find a similar initiative at other conservatories or university dance programs.
The other facet of the program that I really appreciate is the amount of performance opportunities the students have. The faculty and the Artists in Residence are world- renowned. Our students get the benefit of their life-long experiences, expertise and repertoire.
In addition to this, USC Kaufman truly does treat students and their families as a family. Staff, faculty, visiting choreographers and deans all go out of their way to make everyone feel welcome and appreciated.
How are you connected with USC Kaufman now?
Brendan is now a senior, so this is our final year as current parents. However, we look forward to being parents of an alumnus. We enjoy being in the Dean's Circle and getting to meet all kinds of wonderful people. We attend as many Dean's Dinners and performances as we can.
What inspires you to support the arts and dance specifically?
Our inspiration began with Brendan. Thanks to him, we have organically understood how important dance is and the need for us to support him and others in any way we can.
Through his experiences, especially abroad, where dance and all art forms are so appreciated, we have come to understand that dance can bring people together, heal divisions and even bring joy and tolerance to war-torn areas. Dance has the ability to tell stories that may not be able to be told any other way. Our hope is that one day we will enjoy the same love and appreciation of dance here in the United States as they do abroad. And, with programs like Kaufman, that can be a reality.
Interested in joining USC Kaufman's Dean's Circle or supporting the USC Kaufman Annual Fund? Contact Natasha Liu, Associate Director of Individual Giving, at natasha.liu@usc.edu.