USC Kaufman faculty and students perform across Los Angeles
March 21, 2019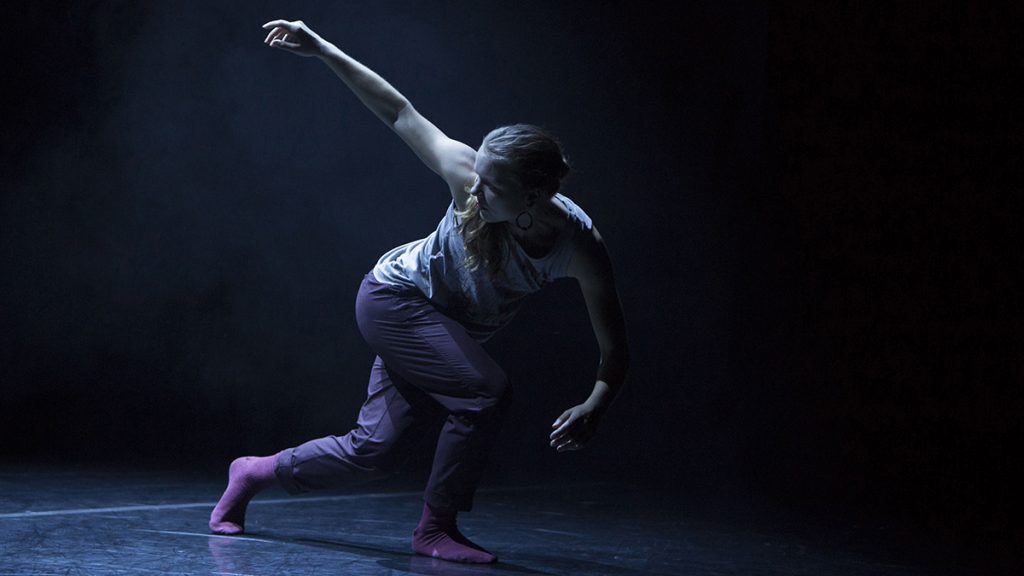 In the next few weeks, several USC Kaufman BFA students and faculty will perform in interdisciplinary pieces across Los Angeles. Read below for more information and tickets for each event.
Club Something at The Sweat Spot
Lecturer Amy O'Neal and co-choreographer Ani Taj offer a live "dance-driven experience" featuring guest WAJATTA (Reggie Watts x John Tejada). Students Ardyn Flynt and Satori Folkes-Stone (BFA '19) will also perform as part of the experience at Ryan Heffington's The Sweat Spot in Silver Lake. This all ages event takes place on March 22 at 8:00 p.m.
Art Share Presents
As a part of Art Share Presents, a monthly series at Art Share DTLA, dancers from USC Kaufman will debut a collaboration with USC Thornton violinists on April 5. Professors Jennifer Lott and Thomas McManus' improvisation courses come together with Lina Bahn's violin studio, in an encore performance following the premiere at USC.
Los Angeles Dance Festival
The seventh annual Los Angeles Dance Festival main stage program will feature performances by both USC Kaufman faculty and BFA students. Lecturer Bret Easterling will premiere work with his company BEMOVING on Friday, April 12, as well as performing with ROSANNA GAMSON / WORLD WIDE on Saturday, April 13. In addition, student Rachel Walton (BFA '19) will perform with Kybele Dance Theater on April 13. Kybele Dance Theater was one of the dance makers included in USC Kaufman's 2018 New Movement Residency.