First class of graduates and their career paths: Part 1
May 17, 2019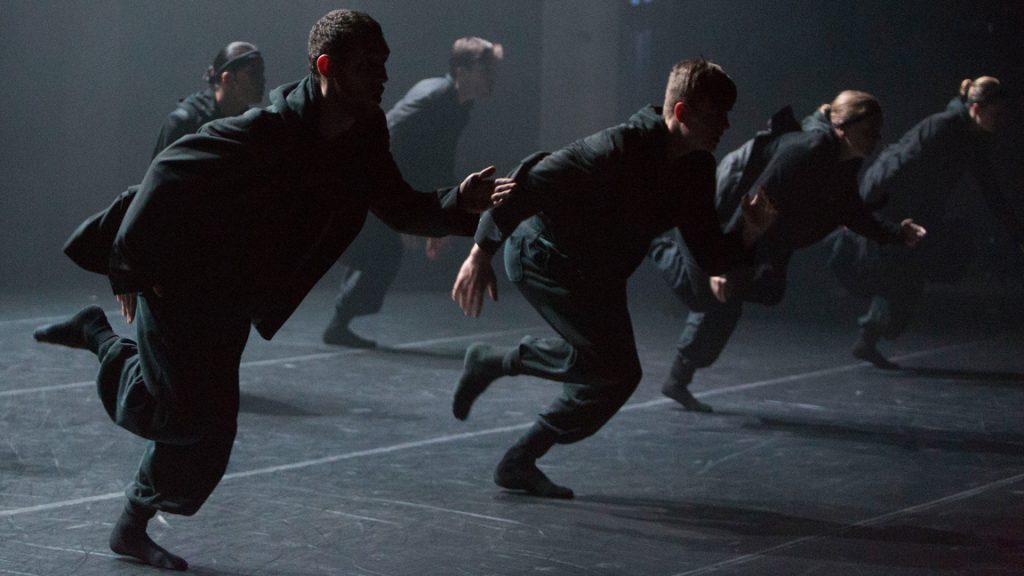 The first class of graduates from the USC Glorya Kaufman School of Dance BFA program hosts a wide range of polymaths. Among this multidisciplinary generation of dancers are filmmakers, musicians, journalists and programmers among others. Find out where they're headed after commencement and learn about their career goals in this and two other posts (parts two and three).
Concentration in Choreography for Stage & Cinematic Arts
Agostino has made several films throughout college, including his recent documentary Breaking Rules on the blossoming choreographers he has encountered at USC Kaufman. Breaking Rules began as his senior project and will be released this fall. As far as the immediate future, he has a few upcoming freelance video projects. He also has some projects in development involving local dancers, actors, choreographers and musicians. Agostino's career goals include collaboration with choreographers and companies around the world to make films about dance that inspire and uplift.
"With a greater emphasis on simplicity, sustainability, and humor, I aim to imbue all artistic endeavors with compassion and empowerment to spark healthful lucidity in a rapidly changing world," he said.
Concentration in Dance Performance
While at USC completing her undergraduate education, Alvarez-Mena performed in Aspen Santa Fe Ballet's production of The Nutcracker. She recently signed with Bloc Talent Agency, and hopes to dance with a professional ballet company, dabble in commercial work and eventually dance on Broadway. In addition, she wants to continue her work with bringing awareness to mental health for dancers. This season, Alvarez-Mena will be dancing as a corps de ballet member with Oregon Ballet Theatre. Ultimately, she hopes to dive into opportunities for artistic exploration.
"Simultaneously, I want to learn to listen, understand, and remain open-minded towards unfamiliar ideas, in addition to promoting the importance of mental health across the dance community," she said.
Concentration in Choreography for Stage & Cinematic Arts
Carberry has worked with Emma Portner, William Forsythe and more. This year, he also created JA, a choreographic collective, with classmate Jordan Johnson. JA will tour with band half•alive during their festival tour and fall world tour, while creating new music videos for the band. Carberry will also perform with John Shin's Think and Grow Rich: The Legacy World Tour. This summer, he will teach at several intensives, and is currently in the process of auditioning for a Netflix show. He hopes to be a choreographer that makes work revolving around his own unique aesthetic.
"Hopefully, I can use my knowledge and work on changing/creating space to increase respect and love for the industry's dancers," he said.
Created her own concentration in multimedia studies
During her time at USC Kaufman, Dai performed with Miniotics and JA. She also created several of her own works, including her senior project Homebodies. Performed in her own apartment, the work used dance to transform the mundane and the definition of a familiar space. Dai will perform with JA and half•alive this summer. In the future, she aims to freelance as a performer in Los Angeles and Europe. Ultimately, she wants to create and present solo productions.
"I'm working to present the potential for 'dance' in the mundane and the unexpected by means of interdisciplinary research and holistic productions," she said.
Concentration in Dance Performance
While at USC, Gratch built genuine artistic connections in Los Angeles and expanded her professional network. She also signed with Go2 Talent Agency. After commencement, she hopes to perform on a world tour with an artist and to dance on Broadway. In the immediate future, Gratch will freelance as a freestyle performer at various club venues in Los Angeles.
She hopes to "be a part of collaborative artistic endeavors that feed my soul and allow me to be unapologetically myself."
Concentration in Choreography for Stage & Cinematic Arts
Johnson has danced and choreographed for Justin Bieber, Katy Perry, Kyle Abraham, Daniel Ezralow, Emma Portner and more. In addition, he participated in Gucci's fall 2019 ad campaign and formed JA with Aidan Carberry. Along with various summer music festivals and a world tour for half•alive, JA will present work at Congress: Legalize Dance and at Heidi Duckler Dance Theatre's The Fish. Johnson will continue to create concert dance work for the stage, create experimental work for artists, choreograph for films and create commercial content.
Johnson's aim is "to make art that connects people to heart of truth, breaks chains, sets captives free, and breathes life into dead bones."
Concentration in Dance & Music
Minor in Narrative Structure
While attending USC Kaufman, Kiner created a collaborative film work titled Shed that won various accolades at Dance Camera West, San Francisco Dance Film Festival and more. She began writing and reviewing dance with the Los Angeles Dance Chronicle in March. Post-graduation, she will continue to write for LADC and other publications, including DIYdancer. She will perform with the Raiford Rogers Modern Ballet in August. Eventually, she hopes to critique dance for a major print publication.
Kiner would like her future endeavors to "provide context for dance in Los Angeles and beyond, by reviewing movement of all applications." She hopes to do so "in order to change the lexicon by which dance, particularly concert dance, is defined."
Created her own concentration in civic engagement
Mims' #jailbeddrop installation and performance at the California African American Museum, which began as her senior project, is just a fraction of her artistic and activist breadth. Mims recently shot a campaign for Athleta. She is currently in Honduras, participating in human rights education workshops and assisting lawyers. In the future, she hopes to tour her iteration of #jailbeddrop. She also plans on collaborating with other artists like d. Sabela grimes and Patrisse Cullers, as well as with grassroots organizations. Eventually, she would like to run arts programming in a refugee camp in Jordan.
"I want to use my work to be civically engaged, create spiritual and healing experiences, and understand how myself and others think and approach life," she said.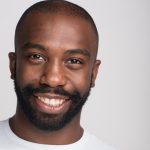 Concentration in Choreography for Stage & Cinematic Arts
Rich performed his work at REDCAT Studio in fall 2018, and at Coachella this year with artist serpentwithfeet. Last year, he danced with Sudan Archives on the Coachella stage. He was also featured in the New York Times in July 2018 as one to watch in Los Angeles. Rich is currently preparing for Los Angeles Dance Project's Choreographic Residency, May 20-25; his career trajectory indicates that he will be an artist in several forms.
Rich plans "to challenge the unchallengeable, move the unmovable while wearing the unwearable." He aims "to craft trauma into triumph using movement and design as an instrument for healing, pleasure and pain."
Concentration in Dance Performance
While at USC Kaufman, Schiffner developed leadership skills through her position as Event Manager. She is currently organizing Laguna Dance Festival's Spring Gala as the Education and Artist Coordinator. Schiffner will attend the Jacob's Pillow Contemporary Ballet Program this summer. She will then join the professional contemporary ballet company BalletMet in Columbus, Ohio with a year-long AGMA contract. She hopes to continue developing her artistry and technique during her professional ballet career. By learning from her mentors, she hopes to become the best ballet mistress/coach/teacher she can be.
"Additionally, I hope to be a leader in my field, and to impact people's lives both as  a performer and an educator," she said. " I want to advocate for the woman's position in artistic leadership and voice and to make dance a more accessible art for all."
Created her own concentration on dance in relationship to technology
Minor in Computer Programming
In the last year, Walton performed twice with Kybele Dance Theater at The Broad Stage and at the Los Angeles Dance Festival. She also signed with Go2 Talent Agency, and has worked as a teaching assistant for Saleemah E. Knight. This summer, Walton will be dancing with Traverse City Dance Project in Michigan and New York City, as well as participating in a film project for artist Porcelain. She would like to dance professionally in both concert and commercial industries during her career, as well as creating technology for dancers.
Walton works "to fuse art and technology through collaborative projects, in order to share the importance of utilizing creativity within the everyday." She hopes "to spread a little more joy to the world in order to make a positive impact on friends and strangers alike."
---
By Celine Kiner