Gaga USA's West Coast Summer Intensive Finds a Perfect Fit at USC Kaufman
July 28, 2017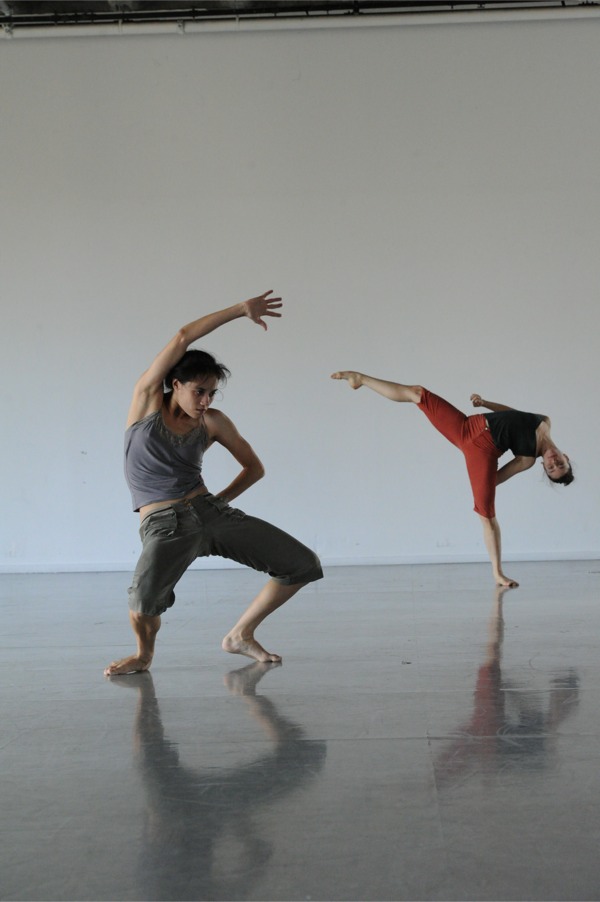 This summer, the USC Kaufman School of Dance has played host to the west coast intensives for Hubbard Street Dance and Complexions Contemporary Ballet. This past week, Gaga USA came in to be our final intensive of the season. The partnership between USC Kaufman and Gaga USA came to fruition in 2016 and is aimed at exposing Southern California dancers to the movement system of renowned artist and dance maker Ohad Naharin.
"When we started to look for a partner on the west coast we wanted the collaboration to be organic," says Saar Harari, Executive Producer for Gaga USA. "For us, a mission is often more important than the organization itself and when we learned about the USC Kaufman mission, we knew it was the right fit for us on all levels. It was a very natural decision."
Gaga/dancers (the daily training of Batsheva Dance Company, now taught also for other dancers in Israel and abroad,) deepens dancers' awareness of physical sensations, expands their palette of available movement options, enhances their ability to modulate their energy and engage their explosive power, and enriches their movement quality with a wide range of textures. The one-week LA intensive was held in the USC Kaufman's Performance Studio and featured classes in Gaga/dancers, Ohad Naharin's repertory, and Gaga methodics. The intensive was taught by Adi Salant, Co-Artistic Director of Batsheva Dance Company and company dancer Nitzan Resller.
"The program follows a daily schedule from 10 am to 5 pm where we invest in the research of the Gaga language with the dancers," says Harari. "They come out of it with tools that not only help them grow as a dancer but as an artist."
Gaga is also taught at Juilliard, SUNY Purchase, Mark Morris Dance Center and other leading institutes around the US, but this was the second time the USC Kaufman School of Dance hosted the Gaga USA west-coast summer program. Among the participants this year was Kaufman BFA sophomore Jake Tribus.
"The Gaga technique we've been learning requires the dancer to look into themselves both physically and mentally to discover and explore," says Tribus. "We dive into discovering new ways of moving – using imagery to conjure up ideas and inspirations for movement. I have loved getting to learn some newly created repertoire from Batsheva, and push myself both physically and mentally for the past week!"
"We're not just utilizing the space, we share the same goal as USC Kaufman to really try to change the dance field and bring new awareness, range and qualities." says Harari.
The USC Kaufman School of Dance is honored to have been able to host such wonderful artists and dancers this summer who believe so vehemently in the goals behind the new movement here at USC Kaufman. We will also host Gaga USA's winter intensive this December.
---
By Heather Toner