Complexions Contemporary Ballet Intensive at USC Kaufman
July 19, 2017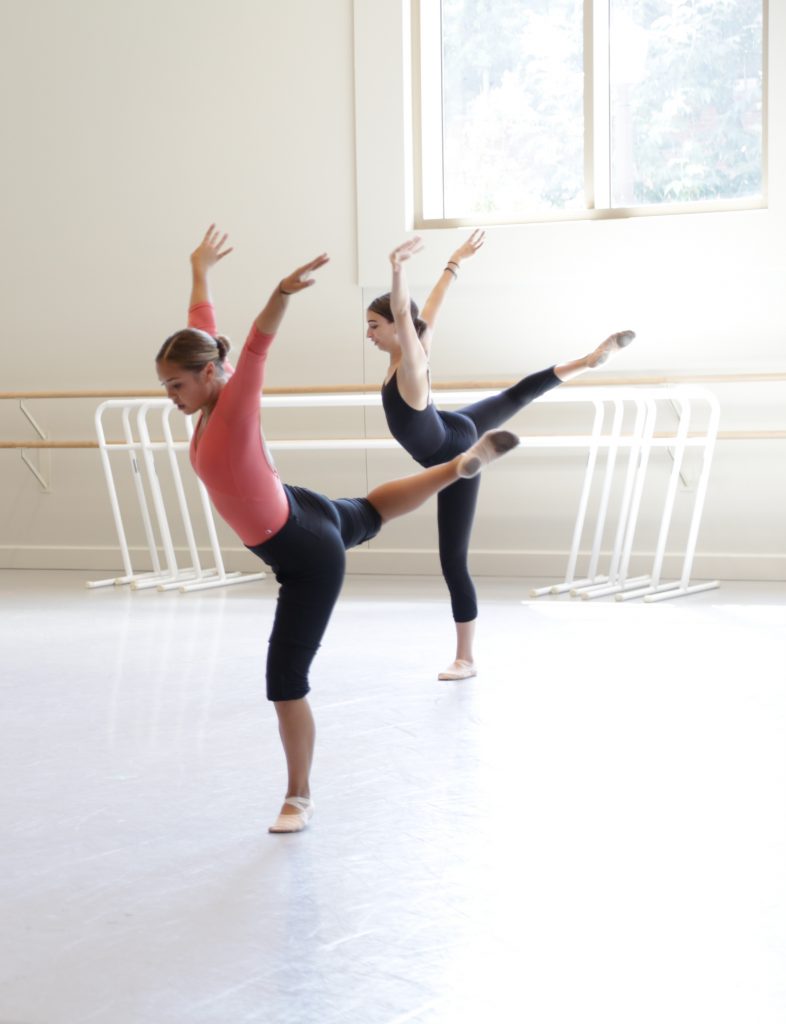 In June, Hubbard Street inhabited the USC Kaufman studios with a choreographic intensive featuring four choreographers. Shortly after, ballet took its place in the Ruby and Amethyst studios as the Complexions Dance Academy intensive moved in for two weeks.
"Due to the longstanding relationship Dwight Rhoden and Desmond Richardson (our co-founders and co-artistic directors) have with Los Angeles, it was really important to be here at USC Kaufman," said James Giacopelli, co-founder and CEO of the Complexions Dance Academy.
Glorya Kaufman Presents Dance at the Music Center brought Complexions to Los Angeles just last season for a performance in the Dorothy Chandler Pavilion. Richardson, an artist-in-residence at USC Kaufman, has staged both an excerpt of Rhoden's "RED: The Force" and "Gone" on USC Kaufman students.
As an extension of the Complexions Contemporary Ballet, the Complexions Dance Academy has more than just one connection to USC Kaufman.
"Vice Dean and Director of USC Glorya Kaufman School of Dance Jodie Gates, who is an original Complexions Company member, has always been extremely supportive of the Complexions mission and she made us feel right at home from the moment we walked in," said Giacopelli. "We couldn't imagine being anywhere else."
The intensive boasts an impressive faculty: Complexions' Dwight Rhoden, Desmond Richardson, Clifford Williams, Terk Waters, Kelly Sneddon, and Jillian Davis will teach classes for two divisions of students. Judy Rice, DJ Smart, and Rudy Abreu comprise the guest faculty, instructing ballet and contemporary technique classes.
The intensive also offers body conditioning classes for strength and stretching, core work, Pilates, calisthenics, and gyrotonics. Students begin their day with conditioning and move on to technique, whether contemporary or ballet, and continue to either performance technique or performance and repertory process class. Students will learn Rhoden's choreography throughout the intensive process, performing the piece on the intensive's final day.
"Everything we do is focused on benefiting the students and the arts, Regardless of their ambitions whether it's to be a professional dancer or just have the confidence to express themselves through dance we are there to support and create a welcoming environment for them every step of the way," Giacopelli said.
The final performance took place Friday, July 21 in the USC Kaufman Performance Studio.
---
By Celine Kiner