USC Kaufman student finds hybridity in China and Mexico
January 21, 2019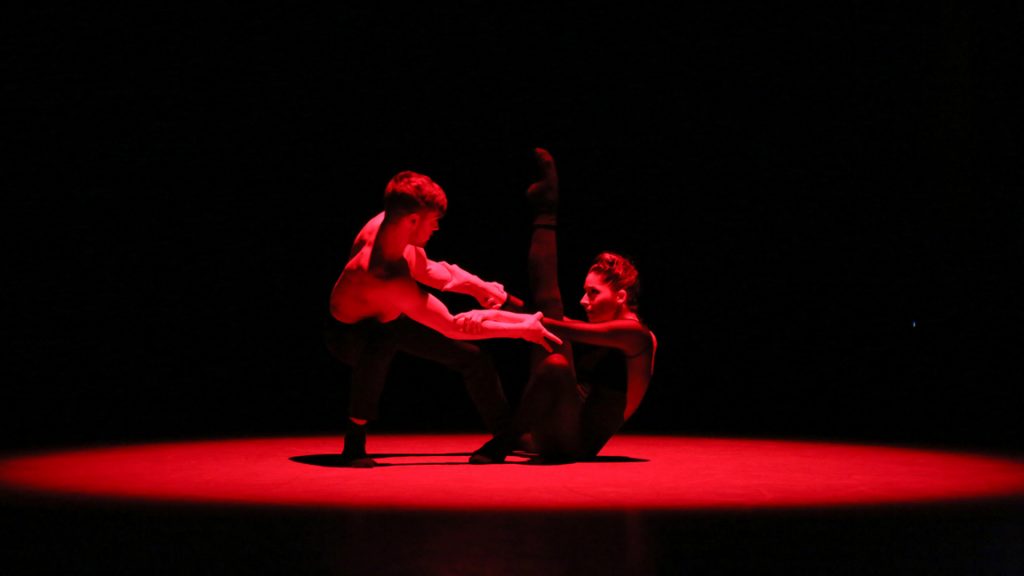 BFA student Mariana Carrillo is originally from Cabo San Lucas, Mexico, where she trained at Danza Tellez before moving to Los Angeles. When she joined USC Kaufman's BFA class of 2020, Carrillo had many opportunities to travel internationally on the school's behalf. Last year, she visited China to walk (and dance) the runway last year, and she's even planning her seventh return to Gala de Danza in her hometown this spring. Carrillo's travels have helped her see the perks of hybrid artistry, she says. An ability to improvise on the spot has worked in her favor on numerous occasions.
Fashion intersects with movement
Carrillo's trip to China came by way of Josie Walsh, Artistic Director of BalletRED. Walsh's friend Michela Muratori happened to be directing the Aimer fashion show this year. To change the show's trajectory, Muratori commissioned a duet that Walsh set on Carrillo and former Complexions dancer Andrew Brader.
"We prepared in Los Angeles a few weeks before we left to work at the studio and set the duet," Carrillo said.
She's modest—what she doesn't mention is her full course load. As a student, she balances academic courses and her dance curriculum with outside rehearsals each day. But the dance courses at USC Kaufman, she explains, keep her on her toes, preparing her for moments like these.
"Once we got to China, Andrew and I were also asked to walk on the runway and freestyle with some dance moves," she said. "I experienced firsthand how crucial it is to be able to do… I felt prepared to jump in and groove to the music, something I would've had trouble before starting the program at Kaufman."
The professionalism required in the fashion industry is not far from that which she employs in the dance industry. Performing as a guest artist internationally links her to acclaimed dancers worldwide.
Returning home to perform with a star roster
Carrillo's connection to Gala de Danza dates back to before the project launched. Eight years ago, dance philanthropist and former ballerina Christina Lyon visited Carrillo and her classmates at Danza Tellez. The talent Lyon saw blooming in Cabo San Lucas greatly inspired her.
"Christina had just discovered the small dance scene that existed in my hometown then, and was looking to expand it. She was amazed by the potential that existed at my studio. According to her, I was one of the dancers who inspired her to start the gala," Carillo said.
Carrillo has performed in the gala annually since then, bringing USC Kaufman students with her once she enrolled in 2016. Last year, choreographer Sonya Tayeh was commissioned to create a duet on Carrillo and classmate Jake Tribus. "In the Space Between" premiered at USC Kaufman's BFA performance.  It opened internationally at Gala de Danza the following spring.
Uniting dancers from home and school
"This project means the world to me, and I'm incredibly excited that I was able to connect my dear USC Kaufman and Gala de Danza; to give opportunities to students to share the stage with incredible artists in my beautiful hometown," she said.
This year, BFA student Jakevis Thomason will bring his own choreography to the stage at Gala de Danza. She explains that one of the project's joys is uniting dancers from every corner.
"I believe sharing our art with fellow artists and inspiring each other in a beautiful setting is the way this art form will continue to strive," she said. "Projects like Gala de Danza are the reason why I dance. I look forward to a future full of collaborations and opportunities with USC Kaufman."
---
By Celine Kiner