Kaufman Sophomores Bring Their Choreography to the Stage
October 11, 2017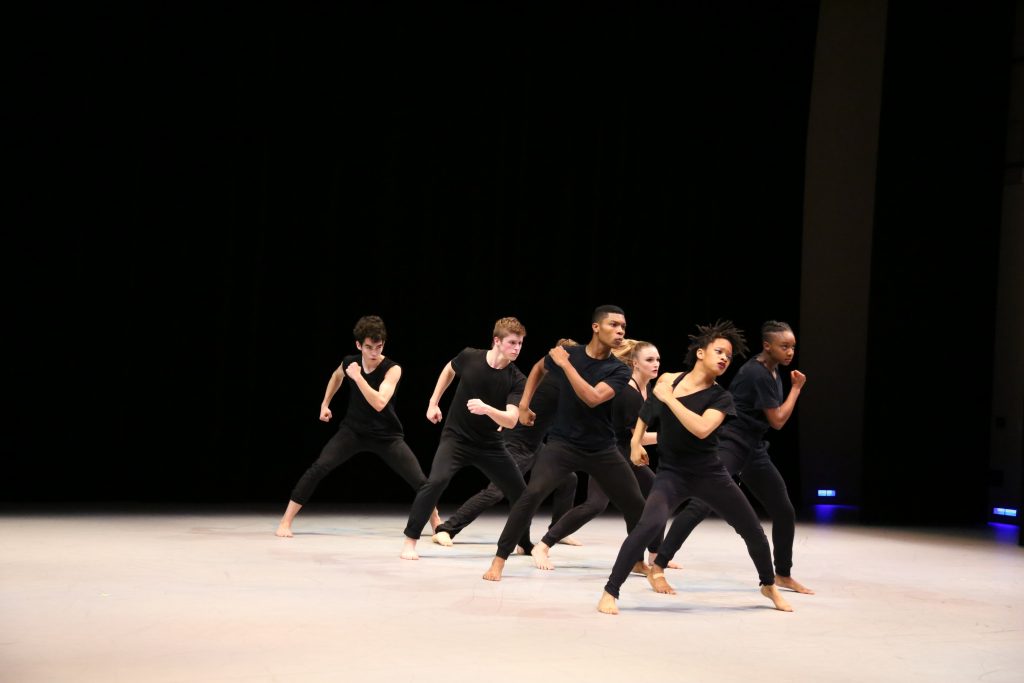 This week, USC Kaufman will showcase choreography created and produced by its very own BFA students as part of our informal Works in Progress showings. The choreographers, all majors from our Class of 2020,  are tasked with organizing the cast, the lighting, staging, composition and every other aspect of the choreographic and production process.
Facilitated by Assistant Professor of Practice, Thomas McManus, this opportunity gives Kaufman students the chance to dive into the realm of self-discovery. The showcase allows the choreographers to become more in-tune with their own ideas and creativity, as well as to build their leadership and organizational skills. It gives students the platform to share their creations, but also get a glimpse of the 360-degree process of creating new works and bringing them through the production process.
In addition to the students' regular schoolwork and rehearsals, the participants of the Student Works Showings – choreographers and performers – have to put in extra hours and negotiate their schedules in order to bring their projects to life. Faced with an already packed workload, the participants demonstrate incredible passion and dedication to this program, all for the chance to explore their choreographic interests and stretch their creative limits.
"I want to put myself out of my comfort zone and get feedback from our brilliant professors," says sophomore Kaylin Sturtevant whose piece, Behind Time will feature Kaufman freshmen Tea Devereaux and Zach Manske. "It is always nerve-racking to present your own work to an audience because it's very exposing, but I have a lot of trust in my dancers to take it into their own hands."
For most of the students, their choreographic process begins with experimentation and they are able to pull from techniques and concepts learned in their composition classes – a core component of the USC Kaufman curriculum.
"After William Forsythe's visit to Kaufman, my mind was filled with contrapuntal and geometric choreographic technologies to further manipulate the choreography with," says BFA student, Brendan Evans. "My dancers have remained open-minded and worked quite hard to make this piece with me."
Evans' work is a short study of negative and positive ramifications of selfishness and teamwork. Titled, Integral Shadow, the piece is heavily based on the way karma works in our everyday decisions. Like Evans, many of the other choreographers intend to tell their own story or explore a concept of personal interest through their choreography.
"Choreographing has always been a challenge for me, but I am pushing myself to try different things, especially since we get the opportunity to do so here at Kaufman," said Sturtevant.
Audiences can expect to experience an original score by Thornton Composer Sophie Mathieu in Evans' piece, as well as experience original works from Kaufman sophomores Jake Tribus, Alyssa Myers, Mariana Carillo, Justin Pham, Ausia Jones, Jakevis Thomason, and Adam Vesperman. Tickets are free, but seating is limited, so a RSVP is required to attend.
---
by Belia Mercado