Luce, Tsao and Gianopulos join USC Kaufman Board of Councilors
December 6, 2017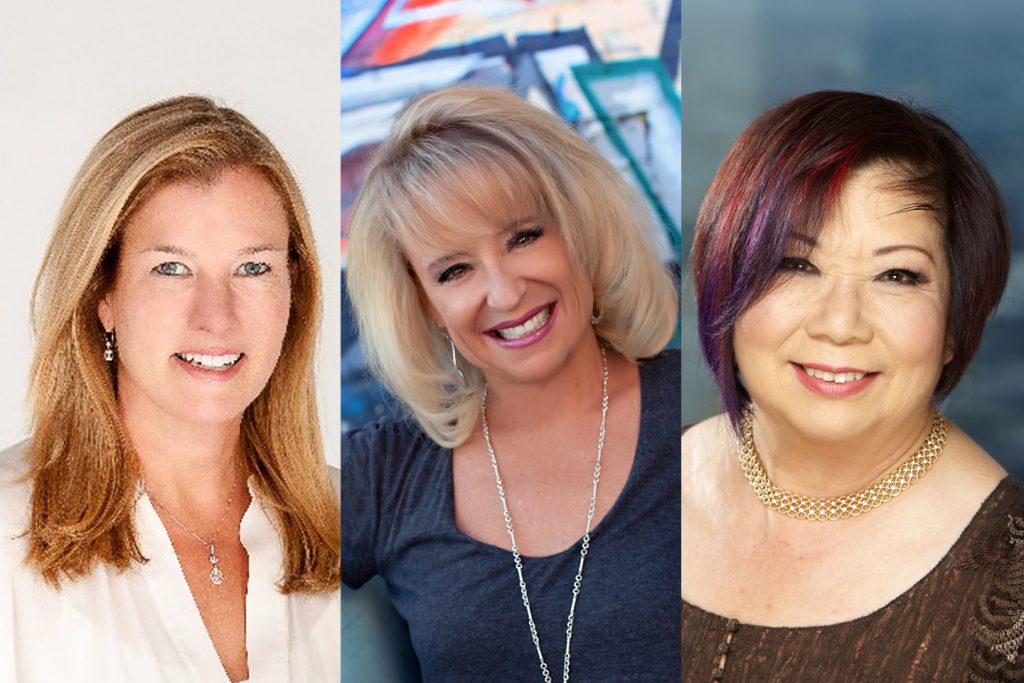 This fall, three new members joined the USC Glorya Kaufman School of Dance Board of Councilors: Gale Luce, Sue Tsao, and Ann Gianopulos. As a part of the board, they will work with Dean Robert Cutietta and the USC Kaufman staff to advance the school's development.
Luce, who danced professionally for the Chicago Bears, is the mother of three USC graduates; most recently, her daughter received a minor in dance at USC Kaufman. A volunteer for multiple USC Parents Clubs, Luce has served in presidential positions twice, bringing experience from her meeting and trade show planning business, GL Meetings & Conventions, Inc.
Tsao, an active arts philanthropist in Los Angeles, serves on boards at Center Theatre Group, the Los Angeles Philharmonic and Center Dance Arts at the Music Center. She contributes to art acquisitions at LACMA, as well as to Fellows of Contemporary Art, and is a benefactor of Operation Smile, which provides cleft lip and cleft palate surgery to children worldwide.
Gianopulos' marketing career in the entertainment industry includes credits with Warner Bros., Hanna-Barbera and Twentieth Century Fox. As a marketing consultant with Amplitude Consulting, she specializes in eco-friendly and kids marketing. Gianopulos supports multiple organizations in special needs health and education, as well as in international health care.
"We are thrilled to welcome our new members to the Board of Councilors, and I can't wait to see how their input makes the school even better," said Robert Cutietta.
The current Board of Councilors at USC Kaufman includes Lucia Choi-Dalton, Brynn DeBeikes, Debbie Felix, Nigel Lythgoe, Anita Mann Kohl, Joe Tremaine, Jim Vincent and visionary founder Glorya Kaufman herself.
Through varying experiences and a shared love for dance, the Board members will connect to and support the USC Kaufman mission.
---
By Celine Kiner